Talking About ASP.NET Development – Why Choose ASP.NET for eCommerce website development? E-commerce has become the trend these days as more and more people are buying products through online websites. Online shopping websites have provided customers with an easy way of buying products they desire, from almost any location and at any point of time. On the other side, it has a lot of advantages for the businesses too that are looking to expand their customer base. The businesses can now reach up to the larger audience group on the internet with minimum investment possible with an eCommerce website. We all are aware of the security concerns with the online shopping because there is a possibility of your information getting hacked and misused. Hence, ASP.NET development has come up to the rescue so that people can now shop online without security threats.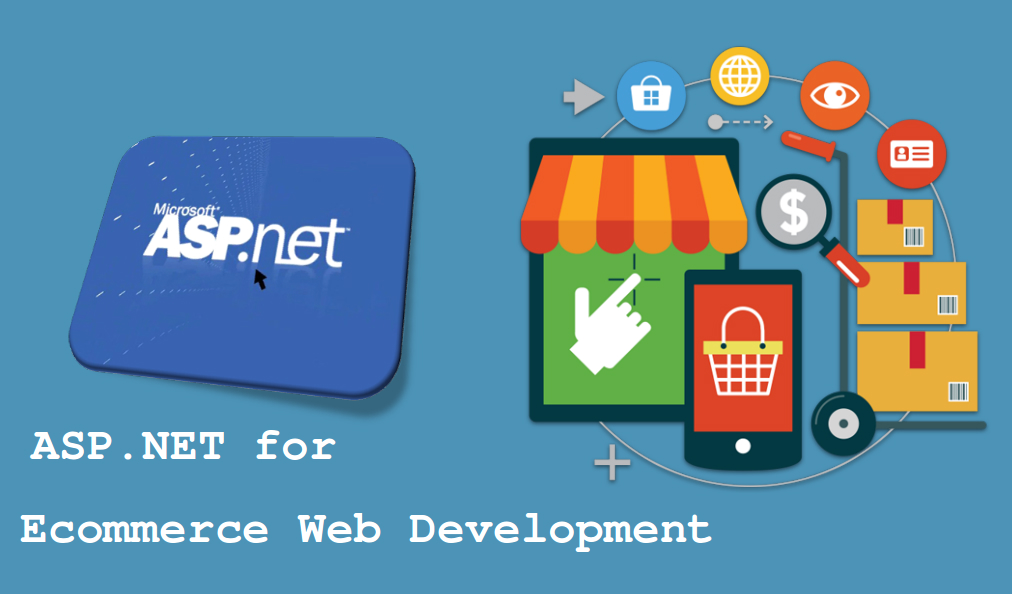 Concerning the security of the online monetary transactions, the web developers have come up with an incredible platform of ASP.NET. An eCommerce website based on ASP.NET provides features for a highly secure and a safer means of online shopping and therefore, people can now shop online without least possible or almost no threat to their personal information. This is the major reason for why most of the major companies across the world are willing to hire ASP.NET development services from reputed net development company for their commercial needs. ASP.NET enables website development with an easy to use interface and incredible security features, makin the online shopping experience a pleasant one for the customers. Many popular and big companies have already got eCommerce websites based on ASP.NET for their business development needs.
Talking About ASP NET Application – Why Choose ASP.NET for eCommerce Web Development? One of the important features of an e-commerce website would be content management. You can well manage all the content of your e-commerce website without any hassles and maintain or store the data or details of the users and customers for future use. Product management is a great feature that you can find in an ASP.NET-based website. You can easily add and delete products to your website and allow greater visibility of your products to the prospects as they can easily browse through the products and catalog without any problems. Hence, with ASP.NET website development, you are ensuring better customer satisfaction, which in turn will improve your brand credibility and ultimately result in enhanced product sales.
Not only websites, but it is also possible to develop compelling, secure and fully featured commercial web applications using ASP.NET. With extensive features like early binding, JIT compilation, caching facility and native optimization, ASP.NET allows rapid development of powerful web applications irrespective of their size either large or small for the business needs. ASP.NET application development requires lesser coding and hence, enables businesses to get commercial apps developed for their needs within the least time possible and probably at a reasonable price. Built-in Windows authentication and per-application configuration are the major features of this server-side technology framework which makes it a secure platform for web application development, thereby allowing businesses to develop secure eCommerce applications for their needs.
Talking About ASP.NET Development – Why Choose ASP.NET for eCommerce Web Development? In short, ASP.NET is an incredible tool for the development of e-commerce or enterprise-level websites and web applications. The platform well meets the needs of different businesses whether it is a small scale business opting for a simple business website, a large company looking to go online with an eCommerce website or even a huge enterprise looking for an efficient corporate web application. ASP.NET gives all the incredible features you are looking for eCommerce web development for your firm and that too at an affordable price.
Contact Brainvire a leading Asp.net development company to hire dotnetnuke developers.