Online shopping can be incredibly confusing when ecommerce has more than a dozen million users in every industry worldwide. However, according to Statista, by 2023, ecommerce will reach up to 22% of worldwide retail sales 2023, up from 14.1 percent in 2019.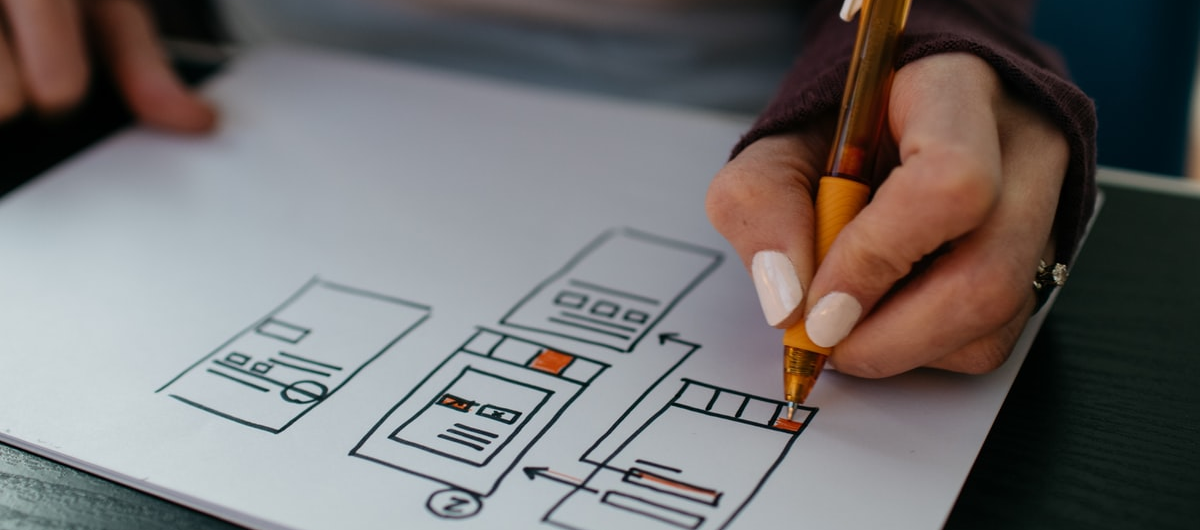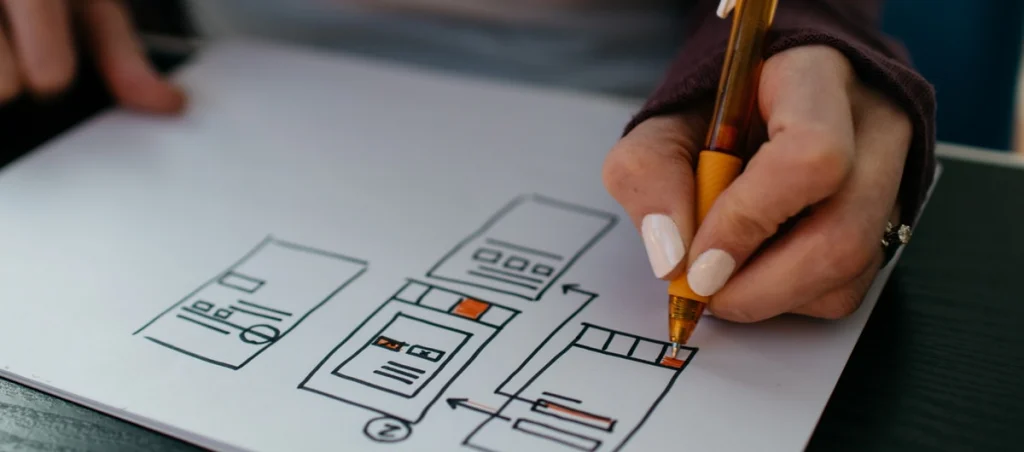 What do you think of eCommerce website development as an essential tool? A highly professional site builder that provides the customer experience that they require.
Ecommerce website development involves developing ecommerce websites' technical aspects, which include how they function, accept payment, behave according to user actions and appear aesthetically. 
The web development services industry will offer businesses the opportunity to build and manage their website to meet many digital marketing challenges.
With projected millions of monthly active ecommerce sites worldwide, an online business might easily get lost in the bustle.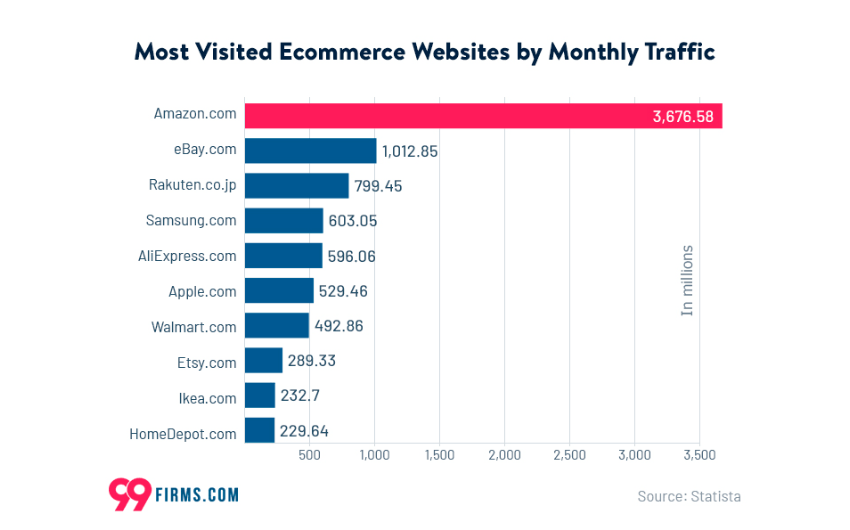 What is the secret to standing out?
Unique website creation provides clients with the necessary experience with website development.
Ecommerce website development is the way of forming the technical parts of your ecommerce website, such as how it runs, receives payments, responds to user activity, and looks visually appealing.
The web development services market, which is expected to be worth $11 billion by 2022, allows business owners to construct user-friendly sites and resolve their most critical ecommerce concerns, which might include:
Choosing the appropriate features and functions for the ecommerce project.
Learning which ecommerce framework may be suitable for you.
Adding ecommerce to an existing website or website template.
In this post, we will discuss what ecommerce web development is, what functions to consider for the development, what services are included, and other aspects. Let's get started.
What Is Ecommerce Web Development?
Website design ecommerce – A process that helps develop technical aspects of your web ecommerce site – including functionality, payments processing, behavior in response to users' actions, and aesthetics.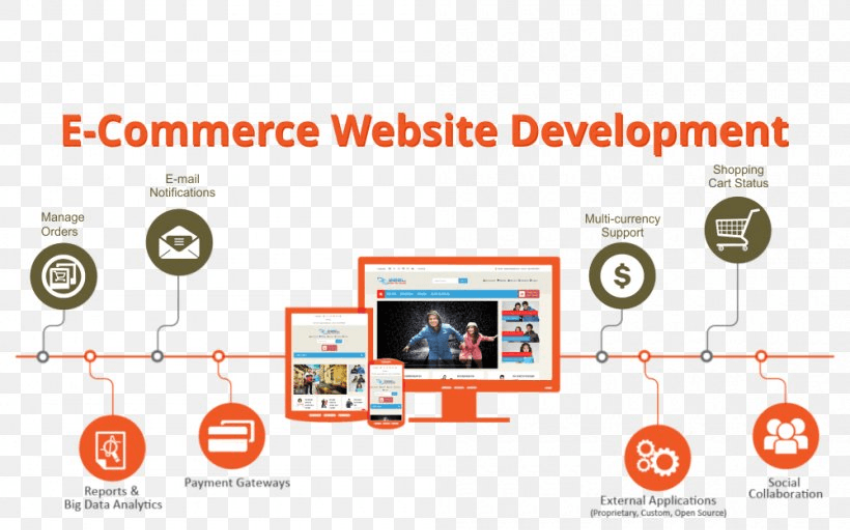 Web development helps create web applications and provides a good user experience. ScienceSoft focuses on developing, redesigning, and continually supporting customer-facing and enterprise web apps in a highly competitive marketplace.
MongoDB (NOSQLDB) and Express are acronyms. Back-end web frameworks. Js server is a web server that runs on a variety of platforms. The platform has broadly been accepted as being the best tech stack in developing eCommerce sites.
How Do You Develop An Ecommerce Website?
What are your options for developing websites on your schedule and budget? When creating an eCommerce website, these requirements must include consistent availability, fast speeds, outstanding customer service, and flexibility in operation.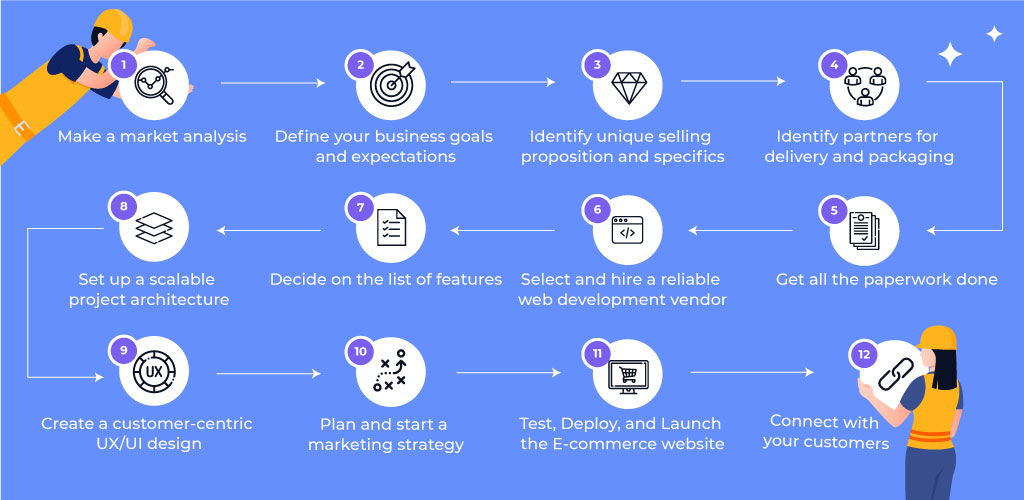 Pick an excellent hosting service that also provides this critical capability. By attracting visitors, you will eventually have profitable online sales.
Find the Best Ecommerce Platform:
The first step in your quest is to find the best ecommerce website and builder. It is critical to have one that can fulfill the requirements of your products and brand.
Obtain a Domain Name:
You may transfer an existing domain name to your online shop builder. If you haven't determined your domain name, follow the best practices.
Locate the best website development company:
Even if you are bootstrapping your firm, a developer may help you put up an ecommerce site. They do have the technical expertise to get you up and running swiftly so you can begin selling sooner. When interviewing developers, inquire about their timeframe to determine your launch date. Ensure the developer understands your idea and can build it within your budget.
To meet critical customer requirements across industries, the eCommerce website design agency combines eCommerce experience with new technology to meet the needs of their customers worldwide.
Get ahead with converting websites to Enterprise eCommerce with Brainvire.
Choose Your Templates:
Choose a theme that suits your ecommerce website vision. Templates, also known as themes, are pre-built web pages that you can alter to fit your brand and make your site seem attractive without any design or coding knowledge.
Product Pages:
Product pages are among the essential pages on your site since they show your clients what you have to offer. Take the effort to make sure your new items are presented in the best possible light by incorporating optimal product descriptions, eye-catching photos, and easy-to-navigate categories.
Configure Payment Methods:
The proper payment method is critical for completing a deal. If the procedure is excessively difficult or untrustworthy, your consumer may quit their shopping basket and not retrieve it. Check that it also fits your payment processing requirements.
Adjust Your Shipping Preferences:
Shipping is an essential aspect of ecommerce. Customers want things to arrive quickly, so select your delivery options carefully.
Evaluate and Launch Your Ecommerce Site:
A successful launch is dependent on everything on your website operating correctly. If a link doesn't function, payments don't go through, or the site looks terrible on mobile devices, it might drive clients away and cause lengthy delays while resolving the problem. Before pressing the publish button, double-check everything.
Functionality You Need To Consider While Developing An Ecommerce Website
The different features you want on a website differ according to business plans. Next, identify features your eCommerce site requires. These will require close adherence to your customers' life cycle. 
Generally, a company that supports multiple currencies will not require the same features but can be essential for a cross-country retailer. So how do we identify shopping cart features?
Responsive Design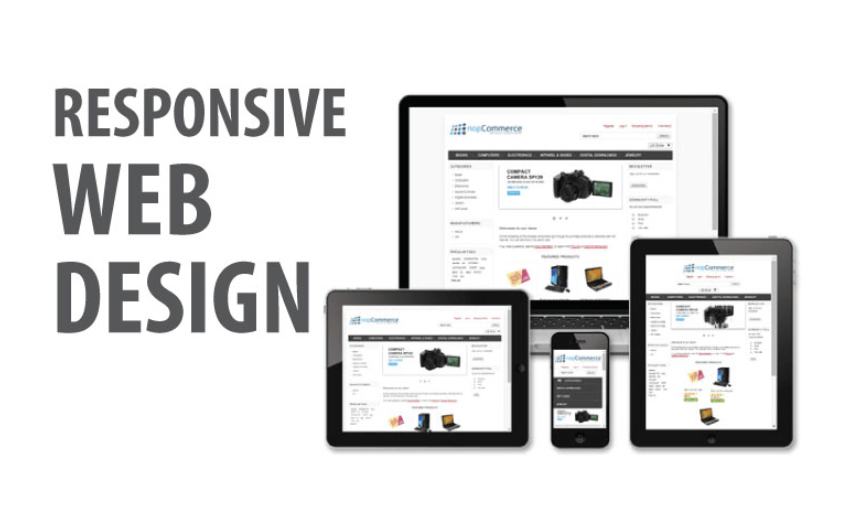 Mobile sales reached around 1.43 billion in 2021. So if your website can support responsive, mobile-friendly website design, you should have. Or your developer can design and build the mobile app yourself. 
Whatever you do will ensure a consistent online experience for your customers regardless of your device. Thankfully, big commerce offers free as well premium fully downloadable themes.
Payment
In an era when ecommerce companies accept payments, PayPal is no longer accepted. However, according to recent research, ecommerce platforms can be bundled with several ecommerce gateways and can help increase sales and reduce costs. 
Luckily, big commerce merchants can create custom checkout options for their online shops and offer a straightforward checkout via apps such as Bolt.
Content Management System
Content management systems such as CMSs are critical if an e-commerce site wants dynamic content based on coding. Using CMS, changes can be made and updated to ecommerce sites that reflect the changed information automatically. This will keep your website updated regularly and help support your product.
Product Management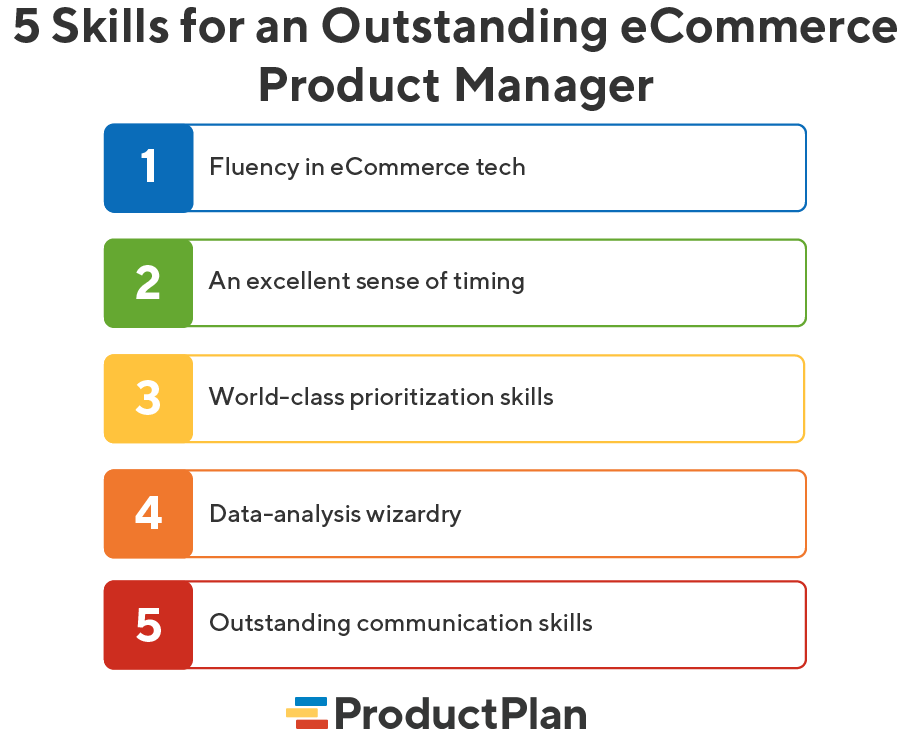 Picture the best online stores. They will have the products in stock you need and offer different versions, and they also have special offers and discounts when you need them. Make sure your ecommerce site is designed with the necessary functionality for creating, updating, and maintaining stock.
Speed Of Site
Google has a report that shows a massive rise in bounce chances when pages have more than a minute load time. Fast-loading websites are also important when ranking in search engines like Google. We think you must hire a website developer for ecommerce to improve the functionality.
SEO Capabilities
SEO is the most effective marketing method for your web pages and one of their most essential components. A high rank on Google SERP can increase your website's traffic. In addition, SEO delivers your potential customers more likely to convert, making SEO traffic more economical.
What Is Included In Ecommerce Website Development Services?

The website service offers numerous advantages in e-commerce website development, including an impressive customer recommendation score of 586% over the national average. Other benefits of these services include:
SEO-Friendly Ecommerce Website Designs 
Once your e-commerce site is online, their skilled personnel can help make your website outperform its competitors! You will improve your searchability by utilizing Google. We can also rank well above the rest of the e-Commerce sites within your industry.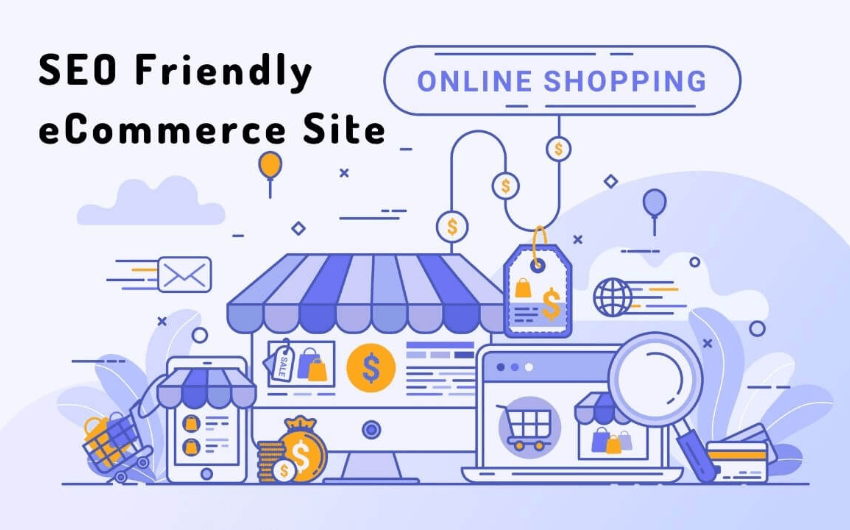 Unlike many other ecommerce providers and consultants, they understand the need to deliver quality products and marketing solutions. As a highly skilled ecommerce website developer, they ensure everything goes right.
Long-Lasting Ecommerce Designs
Our website has been designed to be incredibly effective and long-lived by your team of experts and provides the perfect online shopping experience for any company. A responsive design or mobile-friendly element makes ecommerce sites more accessible even when users have a mobile app. 
But there are more aspects than appearances. The websites they will build for their eCommerce website design services have as much functionality and are beautiful.
Customized Ecommerce Web Design
Website development companies offer businesses a wide range of services. They focus on designing and developing solutions for the Magento platform, but they can also use any available ecommerce platform.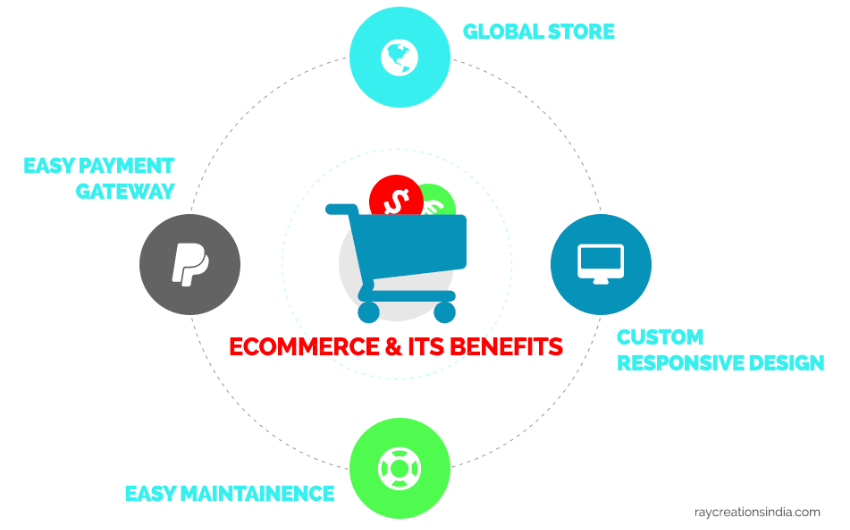 It's also possible to integrate with business applications such as inventory management or CRM. However, most e-commerce website designers focus solely on making you sell online through cookies.
The development companies use no templates, so each of their online shop designs is personal. As a result, ecommerce business owners enjoy a well-planned online presence. In addition, their web development sites are designed to help you achieve your website objectives. 
Starting with an original document, they will proceed through every stage in the customization process, including branding. Finally, they create eCommerce sites with functionality, sales, and client retention.
Bringing Ecommerce To New Heights
ECommerce solutions rely heavily on a data-driven research approach to cover the various components of eCommerce. Their team is committed to creating the perfect website for customers generating sales and profits using the most advanced devices and technologies available today.
 They specialize in ecommerce, innovative design, on-demand delivery, and committed staff.
The eCommerce development companies provide custom eCommerce solutions to develop and accelerate eCommerce projects. They harness the potential of eCommerce platforms as an industry leader in eCommerce website development. 
Their highly-skilled team creates e-commerce websites with Magento development, Magento, WooCommerce, Shopify, and BigCommerce based on customer needs.
Fully-Functional Ecommerce Websites
The ecommerce websites offer a comprehensive shopping cart, a comprehensive catalog, and a management system with extensive customizable functions. In addition, they're designed to be a good search engine ranking, which helps make the website much more visible than competitors.
What Does Ecommerce Web Design Company Offer?
eCommerce site development services include all the essentials for building your website correctly..
Integration Of Third Party Tools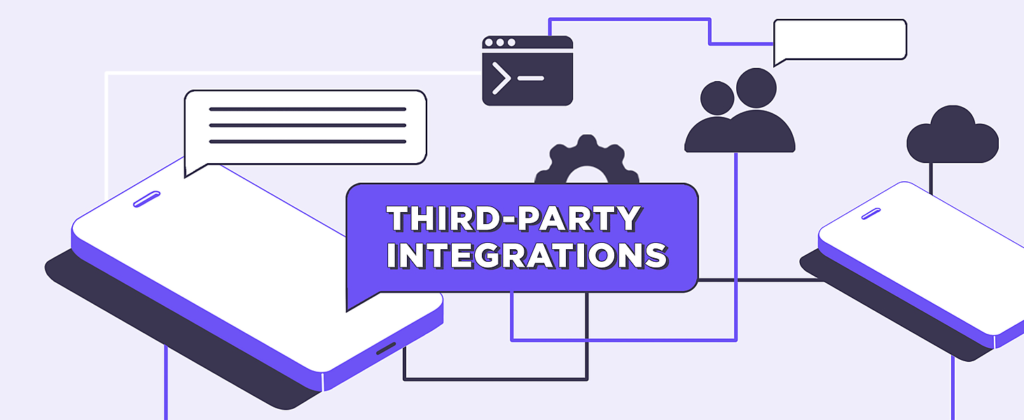 eCommerce web development companies integrate online shop websites with online shopping carts to provide customers with online shopping data. A standard "basic" integration offers a way to move customer data from a website to a system. 
For example, when updating customers or orders, such as ordering status and changes to demand quality, you will receive a message from a CRM system confirming shipment status.  It is possible to use this kind of process as an efficient way of providing a better customer experience. Therefore, user experience and automated work processes are goals at the site.
Wireframe Creation And Discovery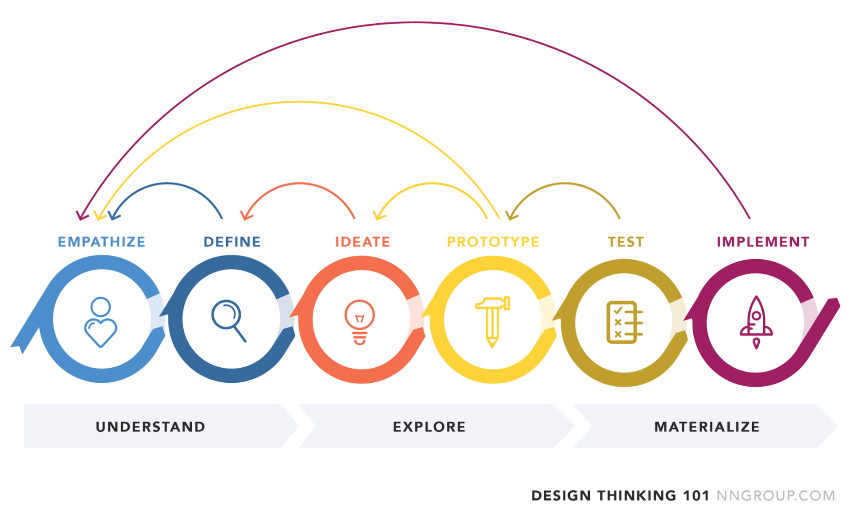 The first stage in the online store website designing process involves defining a web page outline and all the pages. Next, you can think about wireframe design for eCommerce websites. 
Through thorough analysis, we will identify the frontend design needs. We then develop a detailed outline of how customization functionality can affect the structure. Understanding the entire scope and timelines for an eCommerce development upfront allows us to provide a thorough quote on custom functionalities or integrations you need.
Marketplace Integrations
Many eCommerce developers lack experience in providing cost-efficient integration of existing business resources like ERP. A website development company can help you identify the proper integration between your site's ERP system. This integration enables you to maintain synchronized data, provide data in real-time, and offer a better website experience. As a result, integration with your website increases the effectiveness and efficiency of your business.
Custom eCommerce Website Functionality
What are the best websites for ecommerce websites? Let's do that! The web development team is dedicated to helping customers create unique websites and can also provide customized templates. In less than ten years, their experienced eCommerce developers can develop customized functionality for eCommerce websites.
Checkout And Credit Card Processing
The company provide eCommerce web development for any website, and can handle all your requirements. They also integrate with many standard ECommerce payment processing providers like Authorize.net and Amazon. In addition, they provides consulting on e-commerce regulation & compliance (PCI, GDPR, and more).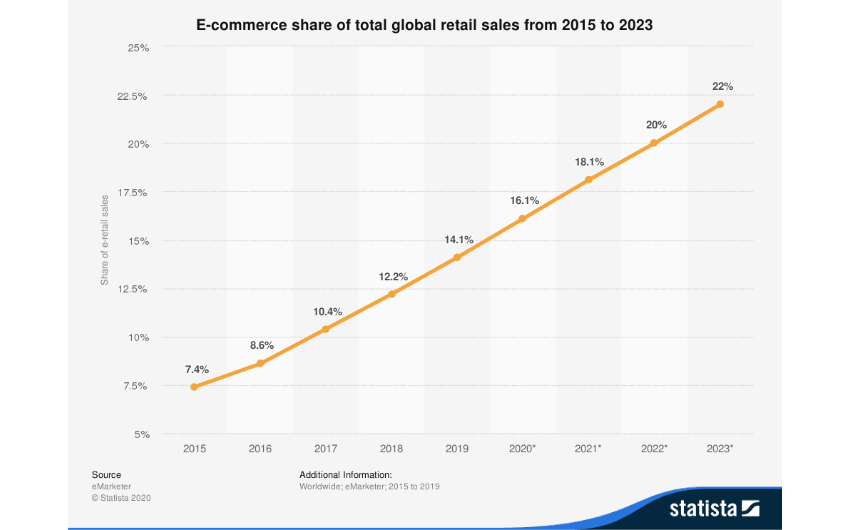 Product And Data Imports
Web design companies provide products and data importing solutions to help businesses run better. Pulling past orders or customer data for current products can also be done. Their experts are highly proficient in performing this process and provide intelligent data transfer solutions to your clients.
Email Marketing Services
ECommerce email campaigns are the most popular marketing medium. They provide a comprehensive eCommerce Web Development service for integrating the website with email campaigns (Mailchimp, Constant Contact Hubspot, and others).
Final Thoughts
Creating an e-commerce website is an effective way to reach the demanding modern consumers. The partnership is with ecommerce developers that have experience developing and integrating e-commerce architectures with the conversion-based user interface.
Online shopping websites change how a consumer buys online and how a business sells its products and services to customers. The web design company has a team and services that can assist you with a wide-scale eCommerce website development project for large corporations. Using various features to build a customized eCommerce website with a high degree of flexibility, they push their customers to eCommerce limits.
FAQs
What is eCommerce website design?
eCommerce website design is the process of designing and developing a website that allows businesses to sell products or services online. It involves creating a visually appealing and user-friendly online store that provides a seamless shopping experience to customers.
What are some of the key things to know about eCommerce website design?
Some key things to know about eCommerce website design include the importance of responsive design, clear navigation, intuitive checkout process, effective product display, and robust security features.
Why is user experience important in eCommerce website design?
User experience (UX) is critical in eCommerce website design because it directly impacts how users interact with and perceive the online store. A positive UX can increase engagement, improve customer satisfaction, and ultimately drive sales.
What are some of the most important considerations for mobile optimization in eCommerce website design?
Mobile optimization is crucial in eCommerce website design because more and more consumers are shopping on their mobile devices. It is important to ensure that the online store is optimized for smaller screens, loads quickly, and has a mobile-friendly interface.
How important is security in eCommerce website design?
Security is paramount in eCommerce website design because online transactions involve sensitive customer data. It is important to implement robust security measures, such as SSL encryption and PCI compliance, to protect customer information and build trust.
What are some of the best practices for product display and organization in eCommerce website design?
Best practices for product display and organization in eCommerce website design include using high-quality images, providing detailed product descriptions, offering product reviews and ratings, and organizing products in a clear and logical manner.
Should businesses hire a professional web development company for eCommerce website design?
Whether or not to hire a professional web development company for eCommerce website design depends on the size and complexity of the online store, as well as the level of expertise and resources available in-house. A professional web development company can provide specialized expertise, save time and effort, and ensure a high-quality and effective online store.