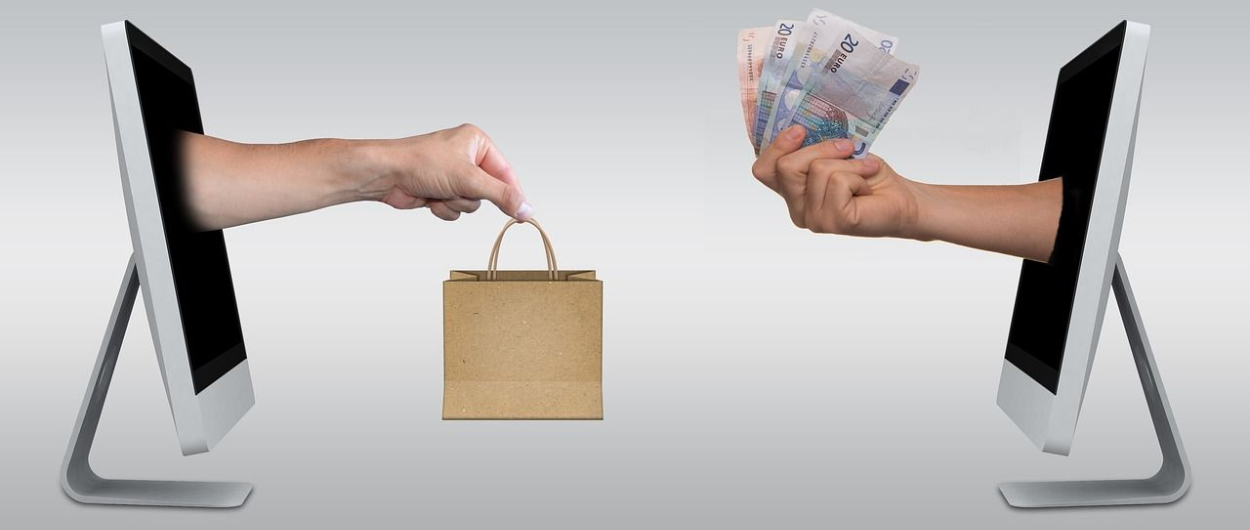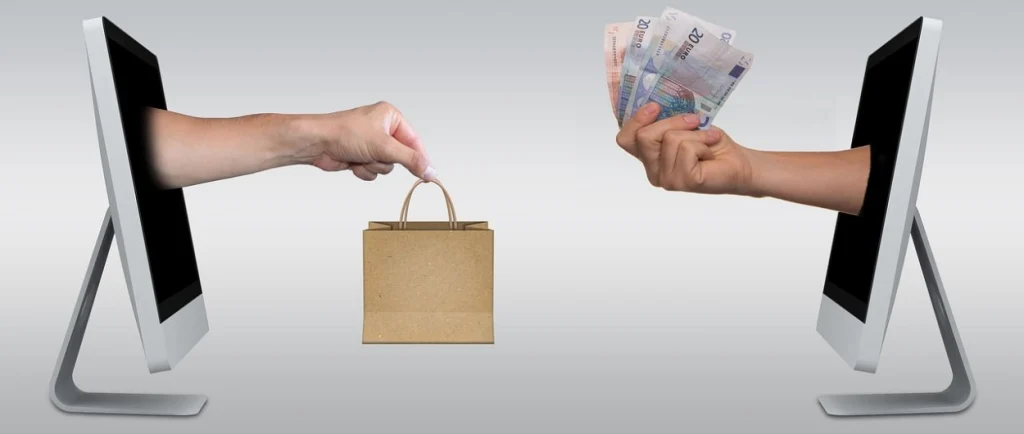 Each internet store has its own unique business plan. Visitors to a website generate revenue for many businesses. Beginners with little or no experience in the field face particular difficulties when it comes to deciding on an e-commerce company model.
"Sales from online stores are predicted to climb by 78% by 2020," says an excerpt from ecommerceceo.com.
If you're planning to sell something via e-commerce, it's a good idea to think about what you'll be selling and which model you'll use to sell it. In the right hands, an online business may be a significant source of revenue.
The attractive e-commerce trends may tempt you, but only if you're completely informed of what they entail for all enterprises interested.
One of the major challenges that many newbies confront is the space face, which may be easily solved.
Many people who want to start a successful e-commerce company have no idea how to go about doing so, or even what kinds of e-commerce options are out there.
E-commerce businesses that have been around for a while are more likely to take the initiative and have a better understanding of the business.
You can use these examples as a guide to help you choose the best model for your own e-commerce firm.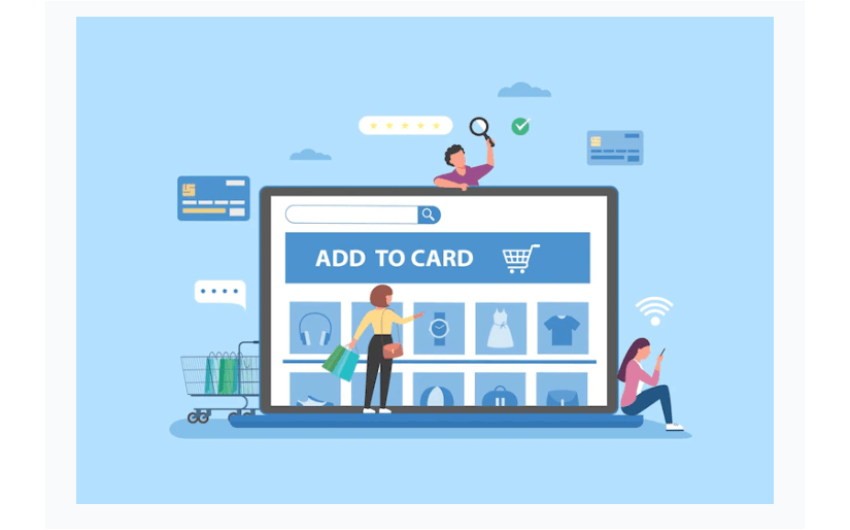 What is an E-commerce Business Modal?
There are many different ways to run an e-commerce business. However, it all boils down to how well your company handles online sales of goods and services.
You need to identify two things in order to find the proper e-commerce model for your organization. To begin with, you'll need to figure out who you're going to be selling to and how you're going to market your product. Next, make a business plan for your online store. This is how you will attract clients and how they will interact with your product in the long run. ' Finally, examine your e-commerce firm to choose the optimal delivery structure for you.
Some e-commerce business models are listed below:
Business to Government (B2G)
Business to Business (B2B)
Business to Consumer (B2C)
Consumer to Consumer (C2C)
Consumer to Business (C2B)
Business to Business to Customer (B2B2C)
Decide what it is that you want to offer
The convenience of selling virtually anything on the internet is one of its most fantastic attractions. To begin with, it's a good idea to focus on a few products. Ebooks are an excellent place to start, but you could also provide services like childcare in your business.
Let's take a look at what's currently being sold online and see how you may get in on the action.
Right modal is critical to success in your online business.
Let us assist you in figuring out the best e-commerce strategy for your company.
Objects of Consumption
Commodities in this category are the most frequently offered for sale on the internet. However, for the most part, physical things (everything that needs to be packaged, shipped, and delivered) sell well.
However, how do you choose which things to offer to your customers?
Find out what you're genuinely interested in. For example, do you have a passion for automobiles? Selling auto parts and accessories can be a good idea. Do you have a passion for reading? Because, why not open an online bookseller? You may turn your passion into a profitable business with the help of online commerce.
Analyze the market you've chosen and look for opportunities. This addresses all the unmet needs in the industry. Try to identify the pain areas of your target clients as well.
Research terms for the product that interests you next. It is possible to determine how much demand there is for your product and use that information to manage your inventory and place orders.
Available products Digitally
If a customer wants something delivered to them, there are various options. Is it possible you're a graphic designer, content writer, or cartoonist? You can start an online business selling digital goods. It is a significant problem for these retailers to deal with piracy and copyright violations. Another necessity is to have FAQ and legal pages that deal with your offerings' delivery mechanism and copyright status. These sections are vital.
Services
If you have a team of skilled carpenters or home cleaners, as well as a talented hairstylist, why not set up a website to market these services online? Make sure your customers know exactly what they're getting and what they're entitled to by providing an extensive FAQ section and legal section.
E-commerce Business Models Come in Many Forms
There are a variety of models that can be used for e-commerce. There are many options when it comes to starting an e-commerce business.
Business-to-Business (B2B) 
Setting up a B2B strategy is your best bet if your products or services are aimed toward satisfying the demands of enterprises. The importance of building relationships and establishing contacts is emphasized more and more in this plan. It doesn't matter how much money you spend on advertising. You'll encounter the most significant obstacle in convincing established organizations that your products and services are a good fit for their procedures.
If you maintain the quality of your products and services, repeat orders are a typical occurrence in this company model. MediaLounge is an excellent example of a successful B2B model.
Business-to-Consumer (B2C)
Customers who buy your products or services are likely to use this model. Once they've found your website, a potential buyers will evaluate whether or not your product can help them with their problems.
After shopping around in the store, the customer may elect to make a purchase of their choice. In the B2C world, Portugal Footwear is a shining example.
Customer-to-Customer (C2C)
Customer-to-Customer (C2C) is a concept that is unique to ecommerce, but B2B and B2B business principles are well-known. Craigslist, OLX, and eBay have become so popular because of the enormous need.
Trade, buying, selling, and renting are all possible on these platforms. Small commissions are paid to the platforms for every transaction they process. A lot of meticulous preparation is needed to run this company strategy. The failure of many platforms can be traced back to legal entanglements.
Customer-to-Business Relationships (C2B)
Customer-to-Business (C2B) is a popular business strategy that is mainly attributable to the rise of platforms that cater to freelancers. Using C2B, clients hire freelancers to perform work on their behalf. The majority of these customers are corporations, while the freelancers tend to be sole proprietors. For simplicity's sake, think of C2B as a sole proprietorship that serves more giant corporations.
Affiliate marketing, reverse auction websites, and other forms of freelancing marketplaces are all included in this business strategy. But, again, due to the legal complications, this concept necessitates advance planning.
Business to government (B2G)
In another way, the B2G model is an online business model in which companies sell their products to public-sector organizations. You'll have to compete for government contracts if you want to use this e-commerce strategy. Businesses in the e-commerce industry have to compete for government contracts by submitting proposals. Most of the time, a government agency will not use your e-commerce site to place an order. There are exceptions to this rule for local government agencies based on their specific needs.
Business-to-consumer transactions (B2B2C)
Consumers buy from businesses that sell to other companies, and businesses that sell to consumers online are what is known as B2B2C e-commerce.
A three-party e-commerce business model is utilized in this instance. A partnership with another business is required before you may sell their items and pay the partner a commission for each sale.
This business model is favored by online merchants mainly because it helps them attract new customers. However, due to factors such as geographic location, prohibitive shipping costs, and others, customers who are already familiar with the partner's items cannot purchase them online.
For novice e-commerce store owners who wish to extend their consumer base, this e-commerce business strategy is the best fit. 
Choosing an E-commerce Business Model: What Are Your Options?
When it comes to picking an online business model, doing it correctly is critical. Why? Because your time, money, and energy will all be invested in your ecommerce business if you choose to go with one of these options. In order to arrive at a decision, you must first ask yourself a series of fundamental questions. A few examples come to mind.
What are you going to sell, and what are you going to charge for it?
Do you want to focus on a specific product, or do you want to provide a wide selection?
It's important to know who your product is intended for. What demographic are you trying to reach?
What are the needs and desires of your target audience/customers? What can we expect from them?
What aspects are you going to compete on? Is it the price? quality? selection? service? Value?
Benefits of Utilizing an E-Commerce Modal 
Fulfill all your e-commerce development needs.
Get a safe, stable, and flexible way to improve your online store experience. We offer endless possibilities for growing, re-inventing, or extending an enterprise with our eCommerce development services.
Increase online sales on all devices
it is important to understand the ecommerce website development process if you really want to expand your business globally
Robust E-Commerce Features & Functionalities
Everything is taken care of, from basic e-commerce functionality to advanced product options, attributes,s, and filtering. No function requests are included in the wheel.
Supporting distinct ecommerce solutions
Achieve customer satisfaction while also delivering a powerful message in the e-commerce marketplace.
Social E-commerce Development
Get social shopping modules integrated seamlessly into your clients' sites. In addition, you design peer-to-peer buying systems to support the valued clientele.
Online store development
Manage different online shop projects with varying complexity in many fields, from media distribution to ecommerce development services.
ECommerce Aggregators
Attract several vendors for a similar product line. Implement online shopping aggregators to make it very easy to market different brands.
Conclusion
With this information in hand, you're ready to take the next step in your e-commerce business endeavors.
Observe your company's business plan and decide what steps are the most logical for you to take going forward. This is where your abilities will come into play, as we can't make specific recommendations for any one person.
Analyzing your options thoroughly should allow you to determine what is and isn't feasible reasonably.