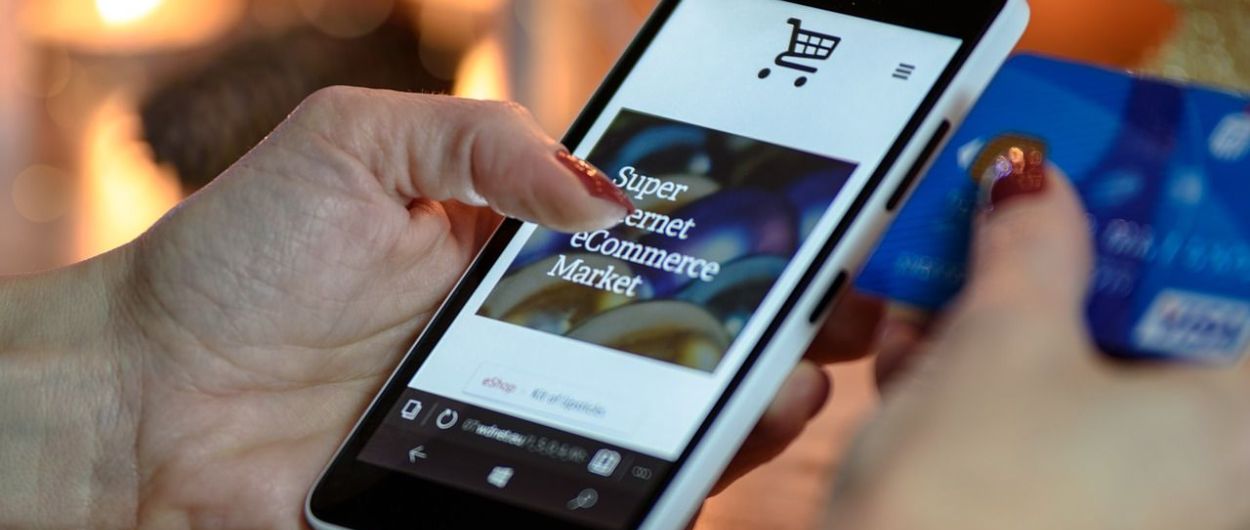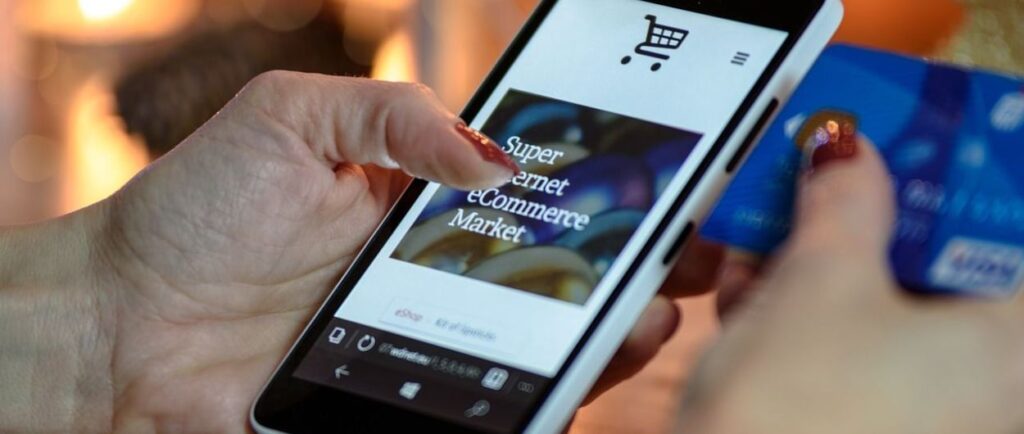 The retail industry is undergoing a significant transformation. With the rise of e-commerce and online shopping, traditional brick-and-mortar stores struggle to compete. However, it is not all doom and gloom for brick and mortar stores as they can still take advantage of the shift by adapting to the new trends.
The first step for brick-and-mortar stores would be to implement an online presence with an optimized website that can provide information on their products that is easy to read and understand. This will increase their chances of getting noticed by potential customers looking for specific products on the internet.
E-Commerce Sales Are Predicted to Hit $6.5 Trillion by 2023
Online retail has emerged as a popular method of shopping for consumers who are interested in convenience, speed, and cost-effectiveness.
The internet makes it easy for consumers to find products and purchase them without traveling to physical stores.
Online retail also allows retailers to reach a wider audience and create a more targeted customer experience. With this increased reach, online retailers can target new demographics more precisely than ever before.
How to Create a Successful Shop That People Love?
A successful shop needs to create a unique selling point and offer something that people want. This is what Shopify does by providing easy-to-use software that helps entrepreneurs start their online stores.
Have a unique idea?
It's probably a handy business tool. Online businesses can be easily identified, but the difference between starting with an idea and finding something that generates the most passive earnings is significant. You have to be sure to create the right type of business if you are to have success. When you get into the online retail industry, your competitors will occupy the market.
Pick the right type of products to sell
This might seem obvious, but choosing the 'right' product type for sale is critical for your store. However, I'll never speak of 'quality' here – clearly, you shouldn't sell inferior products. This is your individual product. When we started online shops, we competed with hugely famous sites such as eBay and others. Most people have a hard time marketing their products if you offer products already readily available at the same sites.
Keep an eye on the competition
Customers browse online shops seeking the lowest prices and the best customer experience. For customers to be drawn toward your store, merchants must identify similar businesses and compare the shops with other stores. Is there a return policy in some stores? Can you send me the cheapest shipping option for the lowest cost? Identifying the factors making a competitor advantageous allows the buyer to determine how much to improve their business to attract customers to their site. List some practical suggestions to evaluate a competitor's strengths.
Create a strong USP (Unique Selling Proposition)
A good way to create a successful USP is to tap into the emotion of your target audience.
Successful stores are built on emotion and not just on price or convenience. Creating a solid USP will automatically resonate with your target audience and encourage them to buy your products over your competitors because they feel that they have something unique that the other stores don't offer.
How to Start an Online Store in Today's Marketplace?
It's not easy to start an online store these days. There are tons of competitors who have already established themselves in the market, and there is a lot of pressure on you to provide something that people will love.
However, it's not impossible. Here are a few tips to consider when starting your own online store:
1. Choose a niche and develop a business plan
You need to be able to sell something unique and creative and make sure it has a demand in the market.
If you have an idea for a niche business but aren't sure how to get it off the ground, then this is the course for you. In this course, we'll focus on developing a business plan that will help you to decide what kind of niche to go after and how to make your idea a reality. 
2. Create a unique brand identity
Creating a unique brand identity is important because if your brand is strong enough, people will be more likely to trust what you're selling and buy from you. You can create your own logo, colors, fonts, etc… so that your brand is unique and stands out.
3. Select your domain name
When you're setting up an online store, the domain name you choose truly must reflect your brand. Your domain name should be short, easy to remember, and simple to spell. Some search engines also rank higher when a unique keyword is used in the URL.
4. Choose the best online store builder for your project
Ecommerce website builders are becoming increasingly popular as more people want to start their own ecommerce business. These tools allow you to easily create a site with beautiful designs, customizable settings, and user-friendly navigation. There are many great free website builders out there that can get your online store off the ground quickly.
Squarespace
Squarespace is an online store that allows you to build your online store quickly and easily. You can create a website in minutes, upload your images and customize your content according to the design you want.  If you have any questions, just ask the support team, who will help you with your project in minutes. 
GoDaddy
GoDaddy's Website Builder has well-designed eCommerce functions and is quite easy to use. It is the best website builder that can be used for eCommerce projects. They have a strong reputation for excellent customer service.
Our team is passionate about helping entrepreneurs succeed by providing them with tools that are powerful.
Talk to us about creating your business' new online presence today!
Shopify
Shopify is a popular e-commerce platform that allows you to develop and launch your own eCommerce store. It has built-in payment gateways, shipping, inventory management, and customer analytics features.  
Wix
Wix is a fast and easy-to-use platform for building ecommerce stores with its drag-and-drop design. It lets you create the store in minutes without worrying about coding or using any programming languages. It offers great support from its 24/7 live chat team.
5. Create an awesome page about us
Your About Us page represents your business and should look fresh and inviting. Almost 7% of visitors visit websites by clicking on the About Page. People see that the conversion rate has increased by 40% over those not. Aside from this, it cost them a little over 22%. All this should help with writing this book! It's a clean and well-designed website that will stimulate curiosity and may generate unexpected sales for the visitors who are browsing. Your About Us page may be the most useful website for your new business.
WHY DOES PHOTOGRAPHY MATTER?
Online businesses are far more complicated than just buying dropshippers or getting the right web host to help your business get started. If you want to earn money on an internet site, you need help. Images are a good source for improving conversion rates. Your customers are likely to recall almost all the content and about 20% of the content that you read. A high-quality product photograph and good design are the two key points of focus for a well-designed ecommerce website.
You may use an online business for various business ideas at once. You could also have websites where affiliates are available for you, webinars on earning income, and membership sites for building your own email list. You want your consumers to have access to your services easily and effectively. The navigation process is much simpler and requires less clicking, so you can delight the visitors and reduce stress.
7. Add a "What's new" category
Whatever business you run, whether drop-shipping or an online store, you're going to update your database frequently. Your returning customer will be interested in seeing what's new. Consumers are not interested in browsing old stuff. Add a new product tab to your site to increase visibility and attract new visitors.
8. Have a "Recently Viewed" feature
The best online stores in the world have a "Recently viewed" section to help customers find what they're looking for quickly. By adding this feature to your store, you'll be able to build a better customer experience than your competitors and generate more revenue in the process.
9. Set up shipping
Shipping is crucial in online retail, but it can be a pain to manage. We found it was too time-consuming and stressful to deal with our small business. We needed an automated solution that would help us save time and energy.
Setting up shipping for your online store is an essential step to success. Successful stores offer free shipping on all orders and use UPS, FedEx, and USPS shipping providers.
10. Make sure your store is mobile responsive
50% of online spending will be done via smartphones by September 2022.
With the growing popularity of mobile devices, it's essential to take advantage of the small screens of these smart devices. The massive proliferation of features and functionality on these devices and the increase in usability concerns make it crucial that a store can be easily adapted to fit any screen size and demographic. 
11. Develop a successful SEO strategy
Having a beautiful and professional website is the first step you should take as a business owner. You have to consider how to get your target market to your site by implementing search engines. If you want to start learning SEO, the topic can be intimidating.
12. Your website design matters
You'll also want to ensure it works well and here ecommerce website development plays huge role. UX is essential for any business, from dropshipping to affiliate marketing, online courses, webinars to podcasting sales. UX refers to user experiences that determine how users feel about a particular page. It can take an improved UX to boost your navigation strategies. It is essential to provide an easy-to-use website that lets visitors quickly locate what they need and buy it if the problem exists.
13. Offer excellent online support
Customers must be aware they can get assistance if they want after purchasing something. Guaranteed problem-solving at the time and consultation before the purchase can lead to loyal, returning clients. Support is available through live chat 24/7. This feature is effective in boosting your web traffic. If you are hard to offer 24-hour service, you should provide something for people during their daytime workday.
Social media is a highly popular medium for online marketing. This is because it is effective, it's convenient, and it's free. If you have an e-commerce store or a business that sells products online, social media marketing can increase brand exposure and sales.
You can use social media marketing to grow your business by engaging with customers and improving your brand's visibility.
The internet is a place where you can find customers from all over the world. Your location or your target market does not limit you. You may have to do a little research to find out what products people are looking for, but it becomes much easier to make sales once you find your niche.
Millions of consumers are now shopping online, and these numbers are only expected to grow. Create your free online store now and start reaching consumers who prefer to shop from the comfort of their homes.