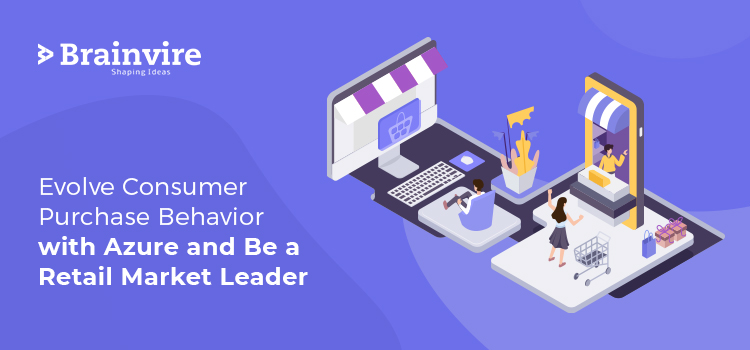 The pandemic has brought tremendous drawbacks but has left an upside for retailers. In the recent months, they have gained an edge on the digital sphere and turned out to be one of the biggest players of the economy.
This ripple of change was invisible until the advent of Amazon in the retail business. In the short run, retailers were on their toes to adopt the online platform, experience a progressive journey with advanced abilities, and increase sales.
Now retailers are facing a two-way challenge where there is a constant rush to thrive the digital market with your services and simultaneously initiate foot-fall at the store post-pandemic.
Success in both worlds can provide a ground-breaking success to retailers in the post-pandemic phase.
In this article, we have discussed the following-
Market Scenario During the Pandemic
Preparations for the Post-Pandemic Phase
Retailer's Guide to Combat Dual Mandate
Market Scenario During the Pandemic
During the pandemic, it was witnessed that the brick and mortar retailers have gained an exhilarating eCommerce market share. Several renowned enterprises showed triple-digit development in online sales.
For instance, Target (195%), Walmart (97%), Best Buy (242%), and Home Depot (100%).
A couple of these retailers were observed surpassing the traditional 40% yearly growth of Amazon. Surprisingly, Amazon lost its hold in eCommerce to category-physical retail front-runners.
In general, the retail industry seems to have experienced a K-shaped story. A story where essential categories experienced a tremendous surge in sales with the stay-at-home regulation.
However, a down-fall was noticed in the apparel and departmental stores due to several restrictions. Some of these stores had to walk down the path of closure. Yet retail market leaders gained digital sales. It was reported that Macy's digital businesses excelled tremendously during the second quarter.
Want to convert your idea into a successful app or website? Schedule your free call with our expert now.
This phase also resulted in a swell in bankruptcies and permanent store closures. A majority of these stores were already passing through the dark alley of liquidation and restructuring. The pandemic triggered the shutdown.
2020 witnessed the peak of the digital transformation for retail survivors. They have been working on this transformation for over a decade and the results are visible now.
It took almost 5-10 years for prominent physical retailers to adapt digital business and the structural changes completely. The key note here is that this transition is not short-lived and is likely to stay. However, with time the priorities may shift but the core of digital business is likely to be the same.
Over 70% of US consumers state that they have got habituated to the new shopping format due to the pandemic. They also aim to follow the same purchase pattern in the future.
Initially, the pandemic had compelled consumers to adopt the new digital purchase format. But, now the audience has not only accepted it but also prefers this shopping style.
Retailers have introduced new sets of delivery options such as doorstep delivery, in-store pick-up, and also nearby-store pick-up. These alternative delivery channels have improved the convenience of customers.
For instance, Target offers nearby-store pick-up services to their customers. Increased number of customers opted for this option to enjoy perks of same-day delivery and the company gained overall growth in the second quarter.
Preparations for the Post-Pandemic Phase
The world is desperately waiting for an effective vaccine, while retailers are going through a fix. As of now, retailers are keen to draw attention to digital channels. The key aspects of this channel are-
Product availability
Quick reach
Price
Once the vaccine arrives, retail business owners like you will have to make provision for dual channels. You will have to create a healthy balance to attract customers on digital channels through eCommerce website development services as well as in-store.
Observers have noticed that customers prefer nearby-store pick-up to make a visit to the store. Make sure that you have an attractive factor at the store-point to encourage increased footfall. The pandemic is the best example stating that this is possible.
Retailers have implemented the COVID-19 restrictions with utmost sincerity, scale, speed, and followed all social responsibility norms.
In March 2020, there were relaxations on norms which gave consumers the choice to switch from online orders to nearby-store pick-up or self-pick-up. A couple of retailers have experienced sales growth in the initial weeks of the second quarter. Despite the limited number of orders, retail businesses have experienced growth.
Retailer's Guide to Combat Dual Mandate
A few effective ways in which retailers can balance in-store and digital traffic are discussed here-
An Innovative Blend of Comfort and Value
You have to be highly-active on digital platforms to stay on top-of-the-mind of consumers. For instance, Macy's have adopted creative ways to stay in touch with their audience constantly.
They have partnered with another renowned brand to give a digital spin to their online audience. They also provide the convenience to make payments in installments.
Their same-day delivery services for the holiday season gained them quite a recognition.
Simultaneously, a prominent food-chain promised contactless delivery. They also offered complementary food for orders placed via their app.  
Control Over Brand Shifts
During the initial days of the pandemic a majority of customers shifted their brand preferences. Instead of their local brands, they switched to either private labels or popular brands.
A direct delivery from warehouse to the doorstep ensures that customers receive sanitized and proper products. With middlemen eliminated from the chain, customers no longer have to worry about unwanted contacts that could be a potential threat.
This helped increase customer loyalty and profits.
Improve Store Functionality
Several retailers have improved order efficiency to retain their customers. It is time to get rid of the traditional time-consuming model and adopt a quick order management process that enables timely delivery.
An unhappy customer is less likely to order again from your platform. It is therefore important to work on your store functionality and boost customer efficiency.
Get better access to your customer's location to make proposed delivery.
Redesign Customer Journey
As COVID-19 norms start relaxing more with the vaccine, customers will spend more time in-store than on your app. They probably may have different sets of requirements than what they have currently.
Customers may wish to enjoy the same uninterruptible and customized experience that they have on the app. They also would want to enjoy perks of discounts or coupons.
As a retailer, you will have to customize and recreate customer journeys to retain them. Utilize your digital insights to design customer journeys. This may help you to design an effective customer journey for customers with the same preferences.
Change Merchandising Practices
Merchandising is the backbone of retail, just like for real estate. You will have to integrate merchandizing to unleash the potential of authentic omnichannel abilities.
You can utilize key insights from data acquired through the app for effective merchandize experience. The positive effects of this are easily visible from changing figures in your system.
In case you belong to those retailers who invest in product-intelligence rather than customer-intelligence, then it's time to shift your focus. The main reason for this is that customers would be interested in customized cross-channel experience that they obtain digitally.
AI-based and intuitive technologies can provide you a cutting-edge over other retailers. Smart technologies are the  best choices to combat dual mandate. This helps you to suffice the customer's needs digitally as well as in-store.
Get the latest updates on Azure cloud services from Brainvire's experts today!