Is it even a flash sale? If your sale runs over 24 hours!
Flash sales are much bigger than the sales boom and disappear quickly. What brick-to-mortar stores can teach us about huge sales is that people can get up before the crowds and skip their sleep or fight for the product. 
Often known as deals on the day, such sales campaigns can offer up to 80% savings on specialized goods within a short period. Flash sales can enhance a company's reputation, increase customer loyalty and increase revenues.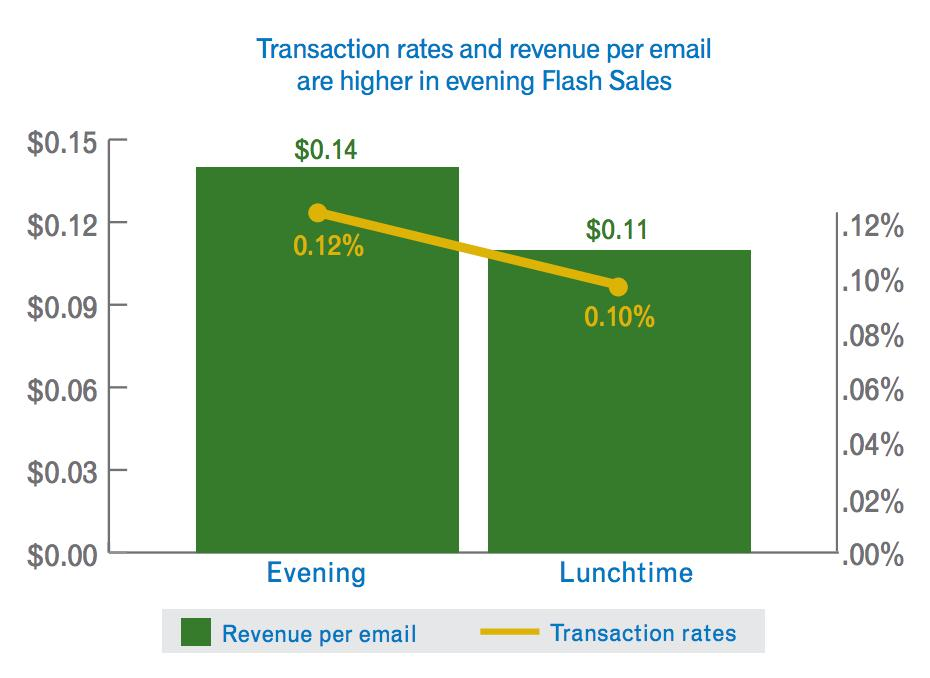 Flash sales have boosted sales by a staggering 30%. Increasing revenue can be helpful when buying new stocks. In addition, flash sales can increase sales over short periods and be incredibly profitable no matter the need.
Flash sales became popular at the beginning of the 20s and continue to serve as a good marketing tool in the case of e-commerce businesses. Of course, all eCommerce stores can sell quickly — but that does not make this incredibly easy to do. 
Ineffective flash sales may damage profits, damage brand identity, and attract unwelcome and limited clients. 
On the other hand, the execution of flash sales can enhance customer trust, help with customer acquisition and help move surplus inventory. This article provides tips on the use of eCommerce Flash sales.
After reading through this post, you'll have an overview of flash selling. Let's dive in!
They are selling off within minutes. In a short period, there will be booms or busts.  In a short period, there will be booms or busts. Many of these transactions will take place in Flash sales. eCommerce sales will surpass 1.3 trillion dollars by 2025.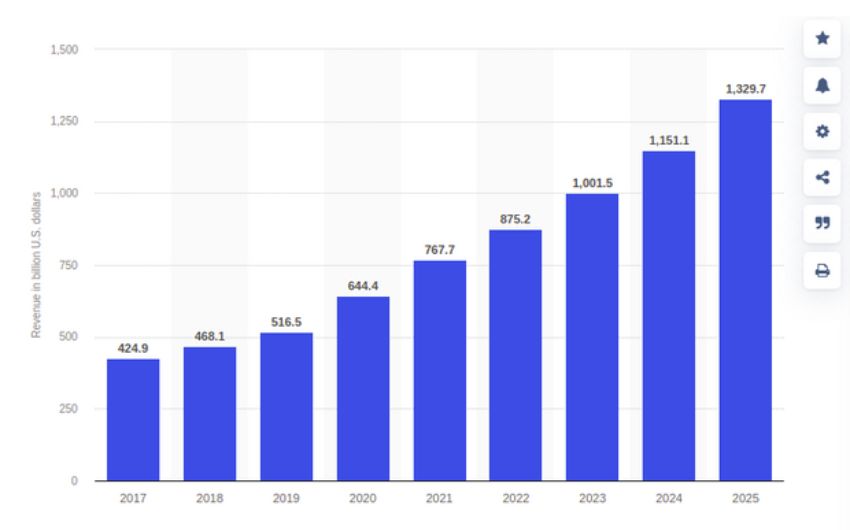 People use flash sales to save time for last-minute sales, fearing that last-minute purchases might not work out or there might be some. 
Are they interested in participating? It covers how to start your online Flash sale and tips to help you make a successful online sales funnel.
What Is A Flash Sale?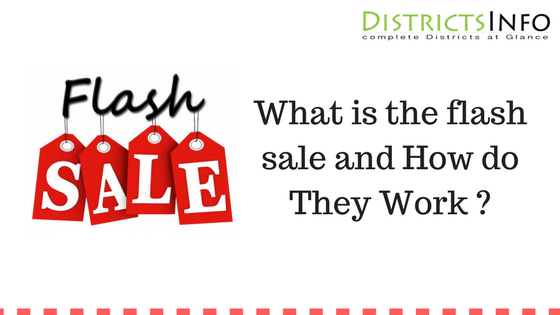 Flash sales are promotional, and discount offers are offered for a limited period. Then the whole thing vanished in a moment. Short-term selling is an excellent opportunity to sell many items over the day, but preparing is essential—exclusive and urgent aims at targeting shoppers FOMO and encouraging buying. 
There's no difference between flash sales, hype sales, launch day sales, Holiday sales, and Limited Inventory Sales.
Is there any way a business is going to make a profit? A favorite retailer drops your inbox with a subject line like 50% off anything + free delivery quickly. 
Are you shivering and excited? What can we do with it now? Once you have snatched the items you want, it may take years or even weeks. 
It is easy to get your orders shipped and conduct you within the flash sale with just a few clicks.
Earlier it was the case of getting an invite or receiving cards in the street, walking around the warehouse and finding clothing, bags, and boots in a warehouse, and buying a lot of cheap designer goods.
Fashion brands often do that due to the availability of the newest seasonal supplies. So if you want to make swiftly more product space in your excess inventory, you should have one quick sale.
Why Do Ecommerce Stores Opt For Flash Sales?
Online consumers can now find more valuable tools for searching for lower prices and comparison products from a wide range of companies. 
Flash sales offer what their customers want, but only for short periods. It creates urgency in the marketplace, which will help accelerate sales. 
Create Space For New Inventory
The process of removing seasonal and unique items to stock can be complicated. Flash selling can help ease the burden of getting rid of e-commerce stock quickly — or not in days or hours.
Fashion brands often do that due to the availability of the newest seasonal supplies. If you want to make swiftly more product space in your excess inventory, you should have one quick sale.
Break-Even On Low-Selling SKUs
Just as overstocked merchandise sits on the shelf occupies the warehouse and is not helping you get a good margin off it.
Offering flash sale items for such goods will aid in moving their market and help you recover an initial cost as it provides the company no loss, no profit, and sells the items they are loading into the inventory. 

[Also read: eCommerce Advertising: Why Paid Media Works And How To Make The Best Out Of It]
Pull Out The Overstocked Items
The higher the stock, the higher the holding costs are. Thankfully there are several ways to optimize your inventory. First, you can wait until they sell by themselves.
However, a fast sale can help sell overstocked items more quickly.
Boost Revenue
Flash sales showed that they generated an 8% boost in transaction rates.
The increase in revenue is helpful if he purchases more stock. Flash sales have many advantages and are incredibly effective.
Tips For Operating An eCommerce Flash Sale!
Before starting a flash sale, you must know a couple of things. First, it is more than just focusing on ensuring the product you sell has the best possible outcome and that your fulfillment logistics system will support your sales. 
To sell flash sales, you must consider the following:
Competing Orders
When someone clicks on the checkout, the customer experience begins. Flash deal customers expect great results from you. 87% say that shipping time is the most significant factor when buying from eCommerce websites or shopping online.
You have to work closely with your e-commerce provider to ensure the best possible product to deliver your flash sale to the customer. Ensure that eCommerce service providers are alerted of the expected large volume of order orders during specific periods.
The best 3PL ensures that your customers can get your products quickly, and inexpensively.
Be Ready For Shipping
Customers do not wish that their goods take more than one month for shipment. Online shoppers prefer quick delivery to purchase goods, and 67% of consumers cited fast shipping as the key in making an online purchase.
And quick shipping is one of the best ways to attract online shoppers. Online sales offer free shipping that boosts the orders more than any other discount offer.
Hence, prepare a shipment and delivery strategy that meets your flash sales needs. Then, tell your fulfillment partners of the sale to receive the expected volume within the specified time frame.
A good 3PL can guarantee that your customer gets the products quickly, has a fantastic experience from start to finish, and will become an important client for the future.
Choose The Right Product For A Successful Sale
You must then decide what products you want to add to the sales. Your choice of products should reflect what customers you are targeting. If the aim of your business is the target market, you can try a few different methods to target new customer segments.
If you have something unique for which your brand is known or want an audience, consider flash selling it. It increases the visibility of the business.
The customer will love your products, so they're likely to return or repurchase additional products at full-service.
Arranging Inventory
Flash sale, is usually sold before the sale ends, which can cause unhappy customers, particularly new customers whose visits to your business aim to obtain the offer you promise.
Choosing a 3PL service that provides inventory management services can help keep your products available for sale.
In an eCommerce store, you can easily monitor your inventory. With the dashboard, you can see what stocks are on store fulfillment centers and notify when a new item is ordered. It's an excellent way to start your sale.
Promotion Of The Sale
For a successful Flash Sale, you'll need customers to visit your website instantly. For optimal sales, you must promote flash sales' immediately when the flash sale begins during flash sale periods. Many businesses believe it will be easy for you if you sell a Flash Sale product.
The timing of the Flash Sale ads can help you increase sales of flash products with optimum sales. In additio,n, it will attract more people and attract more attendees. 
The flash sale is a limited sale offering significant discounts on stocks.
Brainvire is a digital transformation agency that will help you have a successful Flash Sale event.
Around 87 to 95% of people make an online purchase, so it is helpful to pause before launching. In addition, promoting sales earlier helps increase its popularity in the marketplace.
Creating SMS lists for sales and sending countdowns for sales is possible. In addition, producing or promoting a blog will enhance the visibility of your business. Sales have to be a big deal, according to KatieJay Simmons, retail specialist for Fit Small Business.
Don't Prolong The Time 
Brick-and-mortar stores teach people to abandon sleeping, get up in the early morning, and behave in ways that otherwise wouldn't. However, that doesn't mean you must go to work before 5:00 p.m.
Why is there no way to sell products quickly? Greg Merrell of Simplistic, a partner in Shopify Plus, who works for major retail brands, created a single-day flash sale site that accompanied notable media appearances on television.
Determine the Sale Purpose
Describe your goal in marketing the purchase and why. For example, is your business looking for new products? Maybe both? Make sure your objective is clear.
How do Flash Sales increase their sales? Do we need to put widgets on our websites to know the visitors? How can we use the code to check the product? Do retargeting ads help customers get rid of bounced sales?
Once you have a clear mindset on why you conduct it, you will get the desired outcome. 
Generate Urgency To Hype Your Flash Sale
Great flash sale offers excellent products at a low price. Often, flash deals fail without public knowledge. Instead, use urgency to build sales-related hype. If a person asks if they can purchase this later, there's no need for it now. Quick sales turn the situation around.
Target Your Loyal Customers
Get a flash sale exclusive to our customers only. Run a flash sale email campaign to acquire more customers.
No broadcast, just segments: Broadcast email can be good in some cases, but not for Flash sales. Do not send flash sale emails to people who purchased a product you placed a massive discount on.
This will make them unhappy that people can buy branded items for 50 percent cheaper—naturally. So win incoming passive customers back.
And to retain the buyers, you need to provide excellent customer service to your loyal customers.
Target Potential Customers 
Showing the influence of the popular products consumer decisions nudges the buying impulse. If you are sending a mail-ad campaign, you should target uninvolved customers or subscribers who didn't make a sale. You'll get more conversions.
Take advantage of limited-time Google Ad: Trigger flash sales ads based on the exact keywords of your Flash Product. Most flash sales business models heavily rely on new customers' seasonal or specialty products.
Show How Different It Is From The Regular Sales
How can a business get more revenue from customers who bought from other stores? Can anyone say something about it?
It is always more effective and valuable, highlighting the advantages and differences of flash sales. You should consistently market the best stock at the top.

[Also read: How to Choose between a Traditional and Innovative Ecommerce Business Model]
Segment Potential Buyers
Can I sell my products online? Don't be fooled by focusing on possibilities because we've got many target audiences, and it's surprisingly long. The situation with the flash sale is different. You need to focus on just two types.
We can easily count the possibilities of 723 different audiences out of 1000 to buy the flash sale items apart from the regular and loyal customers. However, you need to focus on two things in an instant sale. There is only one possible audience among both.
Who we're looking at influences almost all of the other decisions in our flash sale. How do we start an instant sale and target the most loyal customers? You may simply accept it unless someone asks for the best possible rate.
What Are The Benefits Of Running Flash Sales?
Flash sale offers an ideal opportunity to sell many products at the most affordable cost in a short amount of time.
In some cases, they could check thousands into stores in minutes. Before deciding on a flash sale, you need to determine the best option.
A successful flash sale has several positive outcomes: Cons: Flash sales have numerous uses but are a perfect way to balance inventory by rapidly switching the excess stock. Retail companies should also promote their products in flash sales to increase their brand visibility.
Several eCommerce sites rely on flash sales to raise brand awareness. Those things might even improve your company's profitability if your investment is good enough. Boost brand awareness by triggering urgency among consumers and instant conversion to buyers.
It's the case with Facebook. Online users see your irresistible offers become their customers and share them with their friends or colleagues on Facebook—all of which help brand awareness.
Statistics show flash selling generates a 35% higher transaction rate. In addition, online shoppers tend to buy faster and make more purchases with restricted sales versus normal.
Best Time To Conduct Flash Sales
When should flash sales take place? Ask any e-commerce specialist to explain that flash sales schedules are not the best practices. Often it relates to the type of product you are marketing and where your customers buy the most.
If you look into history order data, you will decide what makes flash selling the best fit for your site. But you can start with flash sales now!
Right Before The Holiday Season
In the holidays, shoppers receive promotional email SMS the holidays, which causes flash sale fatigue. Often called the Peak Season, these times have the most e-commerce business activity.
When you make flash sales in coordinated holiday ads in the early part of the holidays (from September to December), you'll gain new customer bases, gain advantages from competitors' customers, and retain the same stock. As a result, you can improve your client base before the holidays begin.
After The Holiday Season
After the holiday season, there may be an increased return rate on orders placed. In addition, customers can return unneeded gifts, which does not affect your cash. 
If you sell during holiday seasons and offer a quick sale after January, you're recouping the loss in profits while also developing your customers' loyalty.
Two-Three Times A Year
Consistent promotion flash sales are detrimental to the reputation. Timing is important. Most stores owners prefer to sell yearly. You can also tie a sales sale into the holiday, such as Father/ Mother's Day or Valentine's Day.
Turn Your Logistics Strategy Into A Revenue Driver!
Flash sales are successful even without promotion. You must prepare your inventory and think about getting your orders quickly and efficiently.
The flexibility to optimize stocks and offer cheap, 2-day delivery is the most effective way you're able to get more customers than your rivals that may have similar sales.
You can't have success in flash selling without a solid logistics plan. It is a technology-enabled 3PL offering an integrated fulfillment system and an integrated product offering that enables you to expand your business online and offline using various software solutions. 
Wrap Up!
Flash sales are usually discount promotions and discounts offered on websites that sell for a minimal period. The quantities are limited, making the discounts greater than typical offers. 
Time limitation and limited availability attract consumers into purchasing instantly, also called impulsive purchases.
Short sales are more efficient as they give customers urgency and encourage them to act. Studies indicate 50% of flash sales orders happen within a few hours. Flash Sale can take from 1 to 3 hours.
Store Flash Deal is a significant promotion that provides exclusive offers for a minimal period—increasing the chance of product selling.

If you are looking for the right eCommerce development solution to take your business to the next-level, contact Brainvire today.