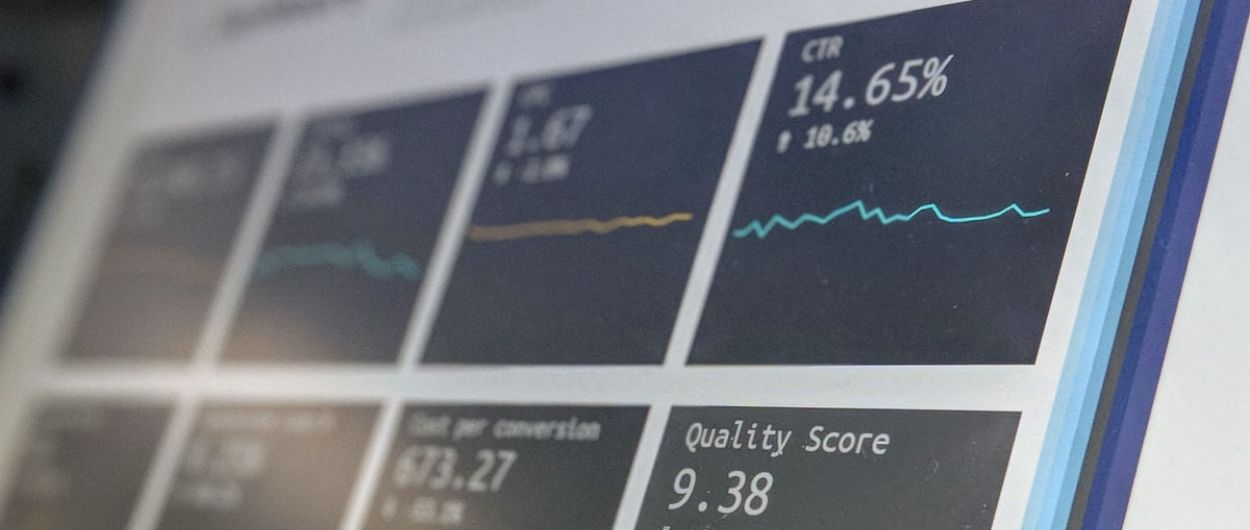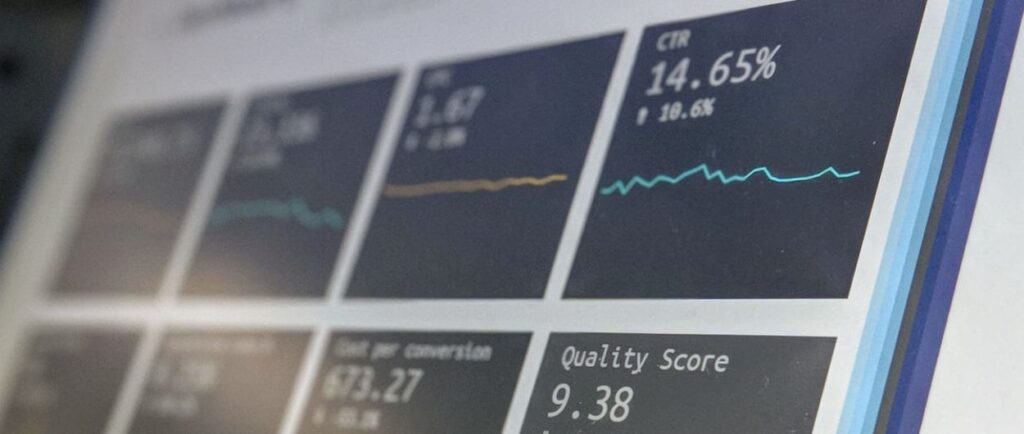 Many successful businesses, whether small or big, continuously want to expand their customers and grow their businesses. Although, business growth is a long-term and challenging process.
And one of the important elements of growing a business is having a steady string of sales leads. A lead is an individual that a company that sells to others that have an interest in the products or services you are providing.
Creating consistent leads is essential to growing your business. A new study shows that CPLs (Cost Per Leads) for B2B companies average is more than $300 Million. Those companies will be acquiring people who don't pay customers for services.
However, many businesses wonder how much lead generation costs? Well, the answer is that generating a lead is quite pocket friendly. With the right strategies, you can generate some high quality leads.
This post will discuss lead and lead generation and some of the best ways to generate leads to multifold your business. 
What Is A Lead?
Lead for business is a term used to describe anyone who will provide an opportunity for marketing, advertising, acquiring more customers, or potential leverage of more significant profit. 
Leads are people who have demonstrated interest in their company's products. Some of them have visited your website or read the email.
The main important component that a lead must contain is an individual's contact information (e.g., email address). They are often single-handedly researched and passed on to the customer service or salesperson in order to complete the converting process.
Lead generation is one of the most critical parts of advertising efforts because it's easier to give your products and services away or discount them if you have a unique sale lining that guarantees contact information, so they don't disappear till sale time! It helps companies offer good bargains without just investing in high advertising costs.
Lead management manages incoming leads from qualifications and determines whether they are good or bad leads by nurturing them until they turn into opportunities.
Lead management is primarily done by marketing teams that obtain potential customers' names, phone numbers, and emails on sign-up pages and when they fill out form requests on a website. And it's usually done via email notifications to generate enough curiosity in potential customers so that they could eventually turn into paying customers or actual customers.
However, in this post, we will not talk about Lead Management. Instead, we have listed different types of leads for you to understand Leads for your business better before we dive into Lead Generating methods. 
Service Qualified Leads
Service Qualified Leads are customers that have shown their interest in becoming paying customers of your support department.
An example service qualified leads are customers that ask customer service representatives about upgrading a subscribed product, and these customer service representatives would then escalate the customer to a representative.
Product Qualified Lead (PQL)
Product qualification leads refer to contacts who use your product to become paying consumers.
PQL is often available for companies that have offered products for trial or free or limited versions. Examples of PQL include customers who use your paid version but want more features only available upon payment.
Marketing Qualified Lead (MQL)
A qualified marketing lead is engaged in your company's marketing efforts but has not yet received an appointment. An example of an MQL is the customer who completes an offer-based landing page for an item.
Sales Qualified Lead (SQL)
Sales qualified leads are people to be paid customers. An example of SQL is an email that asks your customer to answer questions about your product.
What Is Lead Generation?
Lead generation aims to increase prospects' engagement through nurture and ultimately turn them into customers. Leads are often generated using job applications, blogs, coupons, events, and online content.
These lead generators are just ways to attract new leads that can be drawn to your offer. 
Why Do You Need Lead Generation?
The first time someone starts a conversation in your company through organic interest is natural for the stranger. Lead generation is an essential step in the inbound marketing method.
When visitors are prospects, they can convert them into leads for the sales team (sales qualified leads). Remember that generating leads is the first step in a journey towards becoming a satisfied buyer.
Top Lead Generation Strategies To Follow In 2022
Let's go over the online lead generation process. What were your ideas for this whole thing? A visitor can complete an online form and become a lead. In the process, they become a lead.
Here are some of the facts showcasing the bright future of Lead Generation. 
Also, you can use a free lead generation tool. It allows you to create a Leads-Scape Formulary right from your site. 
Increase Rank In Search Engines
You want to ensure that the people searching for your website will be able to locate you quickly. Learn about getting more customers through search engine optimization on a website.   
Start by examining keywords to see which phrases a consumer seeks for a product before acquiring a product. SEO helps make your website appear in searches for keywords and phrases you are most interested in. 
Search results can be found using SEMrush and Google Adwords Keyword Planner software. If your site contains ambiguity, then optimize your text. It can get hard to rank organically in an industry where competition is intense. Investing in SEO companies will provide you with good results.
Backlinks will help to improve your search rankings. It essentially is a vote for trust from a different website that claims the authorship you have on a specific subject. Therefore, having more backlinks is likely going up on search engine result pages.
One approach to this is partnering with companies with similar businesses or introducing backlinking products. Those things are essential to our company as a whole. So it should be very easy to find partners who are genuinely interested in you.
Increase Visitors To Your Website
All of you need leads from an internet site to be generated. If visitors leave their websites, they will likely stop interacting with you without taking action from Google or Facebook.
Conversion rate optimization is a technique that involves actively enhancing the content of your site to convert visitors into leads. CROs frequently use the A/B test method that combines versions of a website with the other to determine the best way to drive conversions.
The conversion rate is when the user typically performs specific actions on the site. For example, if your website is visited by one in four visitors who make purchases, you gain 25 percent in conversions.
Your site needs to get users to take action regardless of the action. For example, lead generation typically requires capturing contact info such as the name, a telephone number, or other identifying attributes which will aid in the sales process. 
One method by which a business pays for leads is via Google PPC ads. These campaigns have a good return on investment.
If a site is ranked high on the search engine rankings, your website is more likely to get free leads from Google searches. Therefore, you have to regularly evaluate your website for securing a better ranking in search engines.
It is essential, in addition, to conduct search optimization to get the best results in search engines.
Search engine optimization can help increase your visibility in search results for targeted terms. It's often necessary for an organization to evaluate, update and edit content in an effort to increase its ranking.
Lead Generation With Email Marketing
Lead generation cannot be achieved through exposure to another audience. Your list may contain potential business leads. Make sure you build your email list and create an exclusive offer. A special offer can effectively convert passive bystanders into paying customers.
Email Marketing is hands down one of the most effective Lead Generating strategies.
E-mailing can help you communicate with people already familiar with your business name. In addition, you have the option to ask them to decide if they already subscribe to your mailing lists.
However, emails are often very cluttered so create CTAs with compelling content and attractive designs to catch subscribers' attention. 
Alternatively, you may send particular email messages to people on other lists. You might want to develop relationships or collaborate on a business partnership to get your brand to the target audience.
Start Networking To Increase Lead
Networking rarely brings direct income, but it can be a good source of career advancement. Try securing a regional networking event. You're able to lower your costs by traveling more efficiently. Tell me the benefits of networking?
If you enter the shop with ROI, it is disappointing to see it happen most of the time. Find out if the win is oblique.
Leads can help a company get a better chance of generating new revenue by enabling leads to be used to improve their product line.
With Brainvire, implement the most effective lead-generating strategies to create connections with your potential customers.
Is there any complimentary business I can collaborate with and share potential with Leith? Maybe you met someone who would interview you to create your content and expand your marketing reach simultaneously.
Referral Marketing
You can use referral marketing to increase lead generation by word. This will make your brand more popular and increase your potential to get more leads from your business.
Whatever your lead generation strategy uses, guide the visitor to your website. Once you build your landing pages and get converted, everything else should go smoothly.
Paid Advertising
Advertising is an effective tool for lead generation. Nevertheless, print is less efficient than before, and results are impossible to track. Instead of using newspaper advertisements or advertisements, try to use online advertising.
Pay-a-click ad campaigns can help increase your sales online by increasing your traffic and profits by increasing your traffic on a site. Available through popular advertising tools such as Google Ads and Google Adwords.
Ask For Referrals From Current Customers
Customer referrals are a popular lead generation marketing tool. If you are happy with the products, you offer your client and ask the client to tell others who could also benefit from it. 
For example, if your company has good offerings, your customers could use them for a small fee, or you could implement incentive programs.
Most consumers trust customer reviews rather than outbound marketing tactics such as ad-supported emails. So how do you attract clients? Create customer referral offers for referrers and referees, such as gift cards or savings. 
To lower the cost, you can even unlock access to exclusive content. Maybe your clients will recommend you to their friends. Ask your clients and subscribers for referrals to your email list.
Give your customers some percentage off their upcoming retention fee for each customer referred. Customer referral services can increase your profits because they are profitable, and the current client does all the work.
Lead Generation Through Blog Post
Blogs provide valuable leads and help build a solid inbound presence. Leads advancing through the Inbound process are considered the best in their field. It's efficient if you remember one word: value.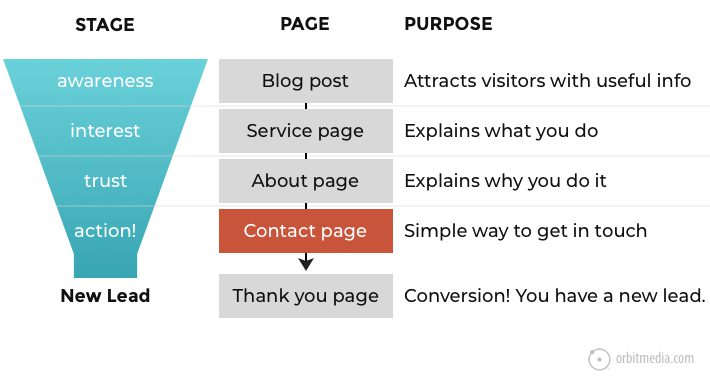 With each article, a journalist should address their needs. For example, if the business needs more margins, you can write a guide called Five Steps to Maximize Revenue." Consult forums like Quora, Reddit, or AnswerThePublic to learn more and be clear when deciding where you are in your readability.
The content helps to get people to the landing page of the product. For example, you typically write ebooks for people looking for helpful information.
CTAs can be added to any content page – inside a line, below a post, or inside bars. The more satisfied you have visitors, the more likely they will be on your landing page. Features and resources.
A blog post can be used for building referral business via content marketing and improving SEO. Guest blogging is the best way to generate leads in your niche and find leads through guest blogging on websites relevant to your industry but not directly competing with yours.
For example, if you are a marketer, you might guest blog about sign-related companies. You know sign-makers want the marketing, and your services are complementary—blogs on Influencers aligned to local search engine optimization.
Advertise And Retarget
Social media is not just for marketing! Use paid ads for search engines such as Google for marketing to the user. It also helps you display advertisements if the searches you know are relevant.
Advertising is primarily intended to encourage people to act. What about spending, if not more? If someone wants to convert, make sure their landing pages and products and services match what is promised in an advertisement, and your actions are clear to the consumer.
Imagine you are selling cars in Houston to improve sales for the company. You have the option to create ads targeting words such as "best automotive dealer in Houston" or "the latest BMW in Houston" as well. Unfortunately, most of your website traffic does not convert once you start your page.
Several companies view social media as marketing tools, but the site can also generate leads. Many users share social media information has been proven by Facebook, Instagram, Twitter, LinkedIn & Youtube users. Use automated marketing tools to schedule posts and earn leads automatically.
Answer Forum Questions
Answering the-questions on forums is an excellent tool for your subject knowledge. Using these tactics strategically can lead you quickly and easily. The key to applying the principles of reciprocity is first to give.
Influence at work illustrates how being first to give something will be more beneficial to you. Put that principle of persuasiveness into practice with questions on forums such as Reddit. Select the categories that fit your business, then begin answering questions.
Quora is a free & anonymous online question-and-answer website with over a million people if your answers are suitable for people who see your profile and may look on your web page.
Create Social Media Presence
Social media use is often different within different sectors. Although some businesses may be looking at Twitter, Facebook, Pinterest, and YouTube and wonder how to get leads on these sites, social networking is more effective for generating leads on the Web.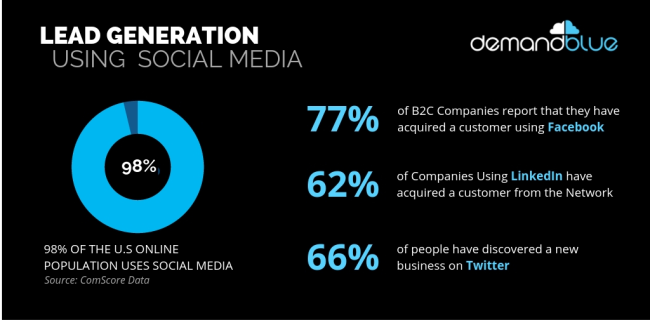 Most people who use social media look for reviews before purchasing a product. If you aren't posting content on your Facebook page that allows shoppers to know what their customers think of, you can't trust them. You should create high-quality Leads on Facebook/Twitter.
If you sell products or services on a monthly retainer, it is an excellent way to engage a client directly. This should be excluded if you are operating in low-value, high-volume sales.
You can reach prospects directly via Facebook, email, telephone, or e-mail if a prospect is an attractive fit for you. For example, the property management company should contact you about servicing the completed home.
Twitter offers a variety of opportunities for businesses. Followerswonk allows the analysis of certain aspects of a person's Twitter profile. FollowerWonek can be a great tool to find influential people and make connections. The interface is fantastic.
LinkedIn is one of the most popular online networking sites for businesses. It's also an excellent tool to attract clients to your firm. In addition, LinkedIn allows users to share content with existing and engaged users.
Please use photographs with Tweets to make it attractive for customers. Use hashtags as it makes it more accessible. The more people find you, the more leads you'll receive.
Influencer Marketing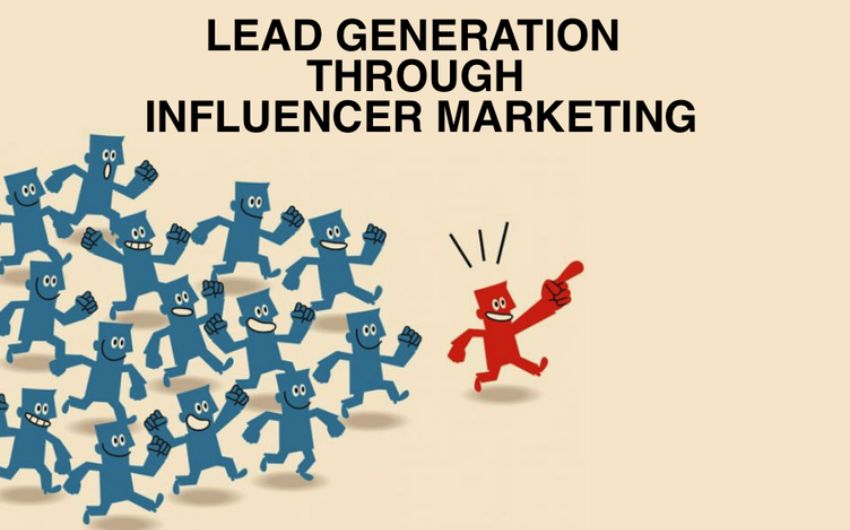 Influencer marketing has traditionally been described as a textbook example of consumers' willingness to trust their views. As a result, this lead acquisition program has grown in popularity. You may use an influential or thought-leader's voice to gain the desired audience for your brand.
However, businesses mistake influencing their voices and creativity and damage that important attribute — authenticity. Give your customers clear guidance and set up content that matches their style.
Talk to influencers you respect for their blogs or social profiles. Tell people if there's a problem, and then ask them to share what's the result. This shows potential customers you are trustworthy and increases your chances of receiving more customers.
Final Thoughts
It's not possible to create a magical website to attract potential buyers and convince your prospective customers to buy. Instead, it is essential to develop a combination of lead generation concepts and tools to build a robust and nurturing relationship with potential clients, ultimately creating internet leads of long-term worth.
However, the following nine tips are helpful for lead generation. Continue reading to learn how to generate leads online.
How can you get a better conversion rate for your online business? First, have as much conversation as you can. Create targeted business contact lists. Send a cold email. Give hugs. Use marketing automation to nurture the lead. Set up live chat on our website. Update the email signature with embedded promotional material.