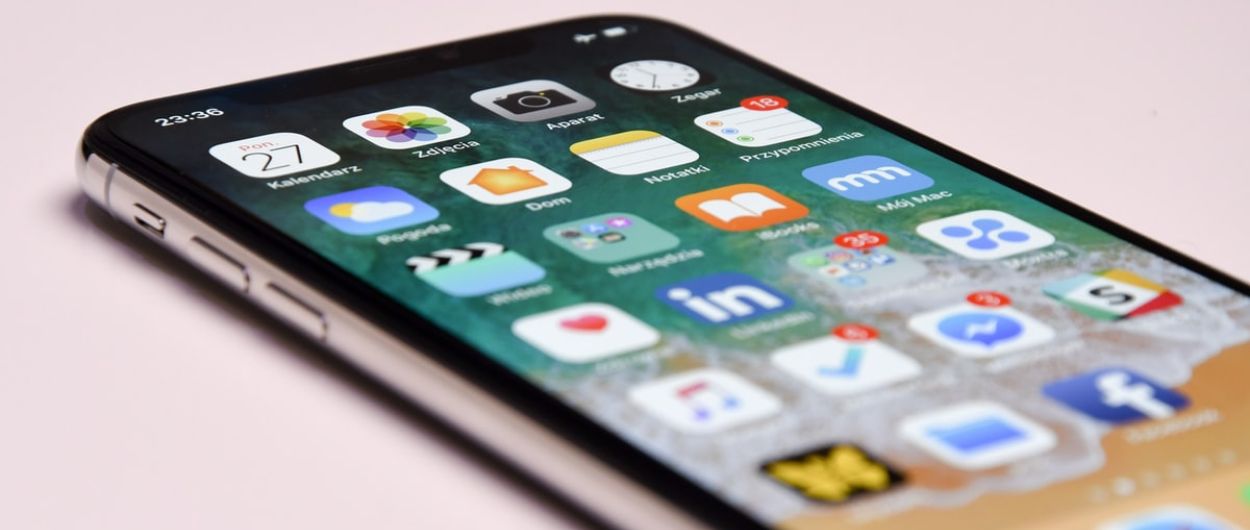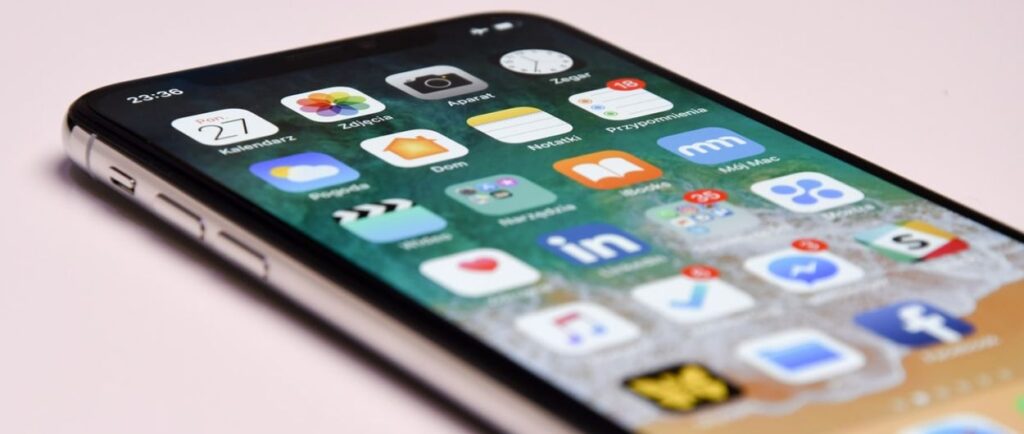 The iPhone has been a great success for Apple and users alike. There are various reasons for this: it is sleek and modernly designed, has a user-friendly interface and all its models are worth the price compared to others.
iOS is the operating system that powers all of Apple's devices, including the iPhone, iPod touch, and Mac. It's the foundational software that all Apple devices come with, allowing them to run smoothly, support other apps, and provide access to newer features like the App Store and iCloud Drive.
But, what really sets iOS apart from other operating systems? Is it its durability, better security, ease of use, and integration with all Apple devices?
The answer to this question lies in the features that make apple devices like iPhone such an attractive device to own. Let's undergo different iOS versions to know why it's the best and also learn the evolution from iOS 1 to iOS 15.
Note: In this article, we'll be studying iOS updates in decreasing order for better understanding.  
iOS 15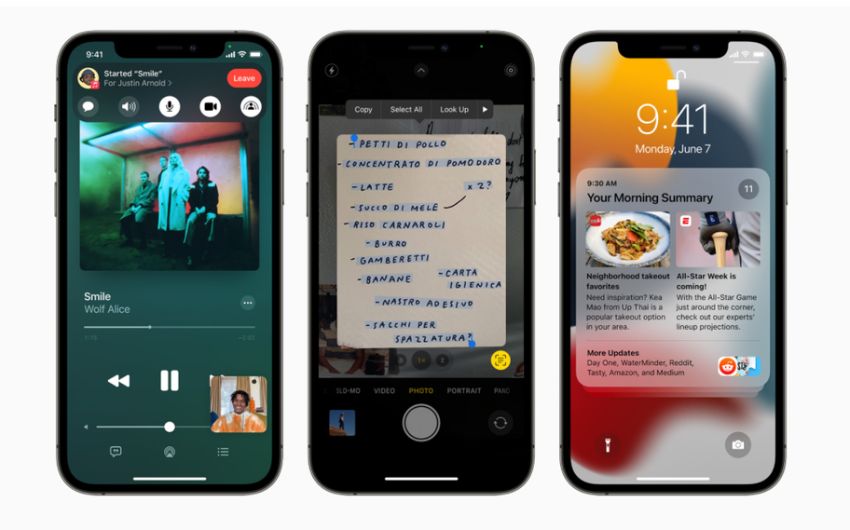 Release Year: September 20, 2021                                                Support Ended: N/A

Key Highlights  

Spatial Audio and SharePlay in FaceTime calls
Live Text Feature, better safari, maps, weather
Redesigned notification 
Improved Focus Feature
ID cards in Wallet app
Added privacy features
Overview 
iOS 15 is the most recent iOS update. In June 2021, it released iOS 15, the most recent version of its iOS operating system, which was launched on September 20, 2021.
As we all know, Apple believes in offering users a personalized experience. However, Apple appears to have created this version with the new normal in mind, i.e., remote working.
iOS 15 version comes with a slew of new features. Notifications in iOS 15 have been redone, focusing on contact photos for people and larger icons. In addition, the notification summary will now organize notifications for delivery by priority so that you can stay more focused than ever before.
Focus is a new feature that can filter notifications and apps based on what you wish to focus on at any given time. For example, when your Focus is blocking incoming messages, it will indicate to others in the conversation why this may be happening- like work hours or winding down before bedtime. iOS suggests different Foci depending upon various occasions, such as during days (work) vs. night owls( relaxing). But users always control their desired behavior by creating personalized rules themselves.
Safari now has a whole new look. Controls can be accessed seamlessly, allowing users to focus more on a web page's content. 
The Maps app now has a new 3D view with much improved details, including buildings, pedestrian crosswalks, bike lanes, and more.
The Weather app has been revamped to include more graphical weather data displays, full-screen maps, and dynamic layouts that vary with the weather. In addition, it will feature new vibrant backdrops that appropriately reflect the location of the sun and current precipitation, as well as notifications that indicate when rain or snow begins and ends.
Voice isolation and Spatial Audio are new iOS 15 that make FaceTime calls sound as if they are emanating from where the person is located on the screen. In addition, FaceTime now supports Portrait mode and a new grid view that allows you to talk with up to 32 people at once.
In iOS 15, the Wallet app powers new key types such as residences, offices, and hotel rooms. In addition, customers can upload a driver's license or state ID to the Wallet app.
The Photos app adds new functionality to Memories with a new look and an engaging interface. In addition, memories are now connected with Apple Music, which will provide tailored song recommendations for Memories.
Live Text is a new tool that uses artificial intelligence to recognize Text in a photo and allows users to search for, highlight, and copy it.
| Read more to know more – https://www.apple.com/ |
iOS 14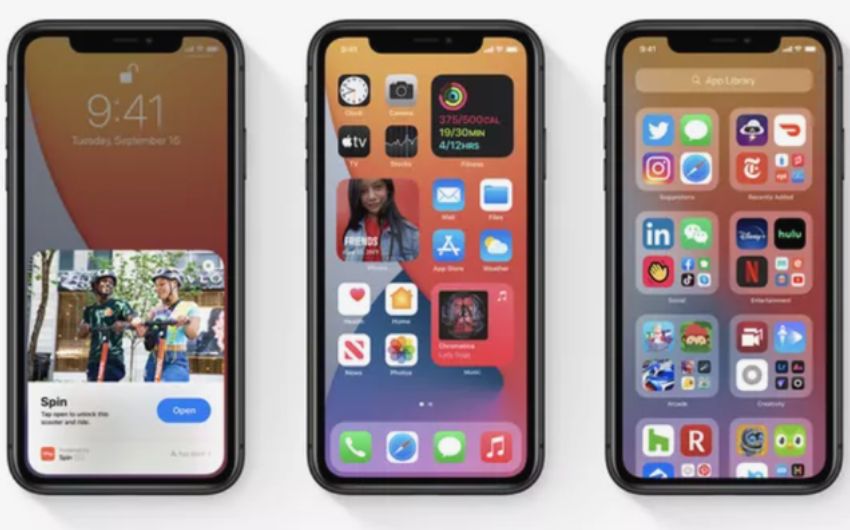 Release Date: September 16, 2020                                    Support Ended: N/A

Key Highlights 

Home Screen setup
Compact Interface
App library
Photos and camera
New Airpods feature
Sleep feature
Privacy controls
Translator   
Overview
The new iOS 14 is a great update that will make your phone more efficient and easier to use. We've listed some of the new features. It is a collection of numerous small and medium-sized changes that add up to making the experience better. Prominent features include –

Home Screen Setup– Homescreen Widgets allow you to create personalized home screens and shortcuts.
Smart Stacks deliver different Homescreen Widgets based on your habits at various times of the day.
Compact Interface- Several compact user interface features include a minimized phone call pop-up that doesn't occupy the entire screen and a smaller Siri window that doesn't overshadow the display. 
App Library allows you to organize all the apps hovering over your home screen and keep your screen neat. 
Photos And Camera– The Camera app in iOS 14 has been upgraded in speed and efficiency. At up to four frames per second, you can snap photographs that are up to 90 percent faster. In addition, the time it takes to get your first shot after starting the app has been sped up by 25%, and taking portraits has been sped up by 15% shot after shot.
New Airpods Feature– Spatial audio was first introduced by Apple at the "Worldwide developers conference," It has since been one of the most anticipated features. It creates a unique listening experience by making sounds sound as if they were coming directly from your device rather than through headphones.
Sleep Feature– Apple included a new Sleep Tracking feature in iOS 14 and watchOS 7, which is intended to help you track how much sleep you get each night. This will help improve your sleep patterns by providing bedtime reminders and a winding down process.
Privacy Control Feature– Apple introduces new privacy features to every iOS update to improve Apple users' data protection, and iOS 14 is no exception. This year's version is worth installing only for the privacy features, including Safari's Privacy Reports, recording indicators, the ability to share estimated location with apps rather than exact location, and more.
Translator– This feature aims to provide translations from one language to another. You can use the Translate app to learn a new language and communicate with someone who speaks a different language. It can translate up to 11 languages.
|Get familiar with some more features. Check out this video – https://youtu.be/4tNVF3LB0Zk |
iOS 13

Release Date: September 19, 2019                                                Support End Year: N/A

Key Highlights 

Systemwide Dark Mode
Revamped Photos app
New Photo editing interface
Sign in with Apple option
Location data limits
Look Around view in Maps
New Reminders app
Overview
iOS 13 has been announced at WWDC 2019 as the next major release for Apple's mobile operating system that will be released this fall.
This version of iOS comes with a lot of user-friendly updates and improvements. One of the major updates is the introduction of a Dark Mode, which is designed to help users sleep better. The new version also integrates with third-party apps more seamlessly, which will give users more control over their privacy.
The most important and tangible news associated with iOS 13 is that the iPad will have its own operating system, iPadOS and that the iTunes store will no longer be functional. 
Here's a rundown of all the important new features that iOS 13 will bring to your iPhone, as well as information on supported devices.
The dark mode is a light-on-dark color scheme that saves battery life, gives a classy look, and maybe gentler on the eyes.
Apple Maps has been upgraded with better quality maps, collected from all across the country.
Siri has been improved. iOS 13 does come with new shortcuts for you to toggle on/off. They are recommendations based on your habits within this menu
Apple's user account system has been built to log in. 
A more innovative photo app with controls for 'portrait lighting' smoothes skin and brightens eyes. There are new editing sliders for highlights, shadows, contrast, saturation, and auto-enhance, among other things. In addition, filters, rotation, crop, noise reduction, tint, and different types of effects are possible through video editing.
The reminder app has new sections that are more convenient & organized. Your tasks, flagged and scheduled tasks can now be found in these sections just by tapping on them.
| learn more about the technical specifications here – https://www.apple.com/ |
iOS 12 
Release Date: September 17, 2018                                               Support Ended: N/A

Key Highlights 

Grouped Notifications
Screen Time
ARKit 2
Siri improvement
Memoji
Overview 
Like any other update, this update has some new features brought by the latest AI technology that Apple has been using for years.
In iOS 12, Apple has introduced a new privacy feature called "Screen Time." This feature allows users to see how much time they spend on their phones and each app. This will enable you to manage your usage and decrease your screen time. 
ARKit 2 is similar to ARKit 1, except it can now recognize vertical surfaces. It is more accurate than before and allows users to get greater accuracy when tracking the physical world around them.
Siri is great. She provides a number of valuable features and improvements, like the ability to create shortcuts and multi-step actions.
Apple has introduced a new feature that allows you to create an Animoji that looks just like you. Memoji is a tool that will enable you to make a cartoon representation of yourself.
iOS 11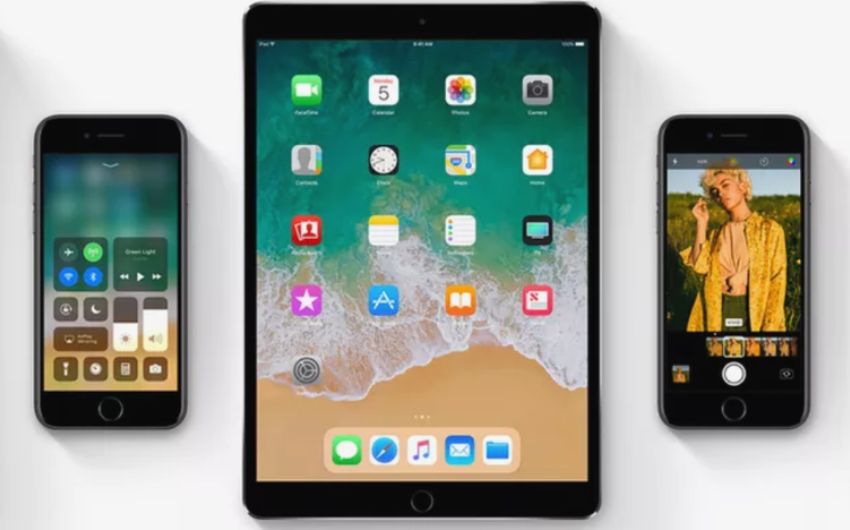 Release Date: September 19, 2017                                      Support Ended:   N/A

Key Highlights 

Augmented Reality
AirPlay 2
Major enhancements on iPad
Overview
Apple announced the release of iOS 11 in 2017 at the WWDC. iOS 11 is more focused on the iPad than the iPhone.
Sure, iOS 11 brings plenty of new features to the iPhone, but the update's emphasis is on making the iPad Pro series models viable laptop alternatives for some customers.
There are a few features that iOS 11 has that will change how you use your device in the future.
The significant addition to the iOS 11 update was ARKit, an essential component of the evolution of Apple's mobile operating system. The update allowed developers to introduce AR capability to millions of active devices worldwide.
iOS 11 has new "Files" features that make searching, organizing, and browsing files from the Dropbox, iCloud Drive, and Box application seamless. It can also intelligently sync all user files to their devices using the cloud.
Instant open and switch applications with one swipe using the dock feature.
The Notes app now has a new feature that allows users to search for handwritten notes and scan and mark documents. The Drag and Drop function has also been improved and now allows users to move photos, files, and text from one application to another.
Apple Pay was integrated into Messages, making it easy for users to send money to anyone through messages.
Getting a new voice, Maps, and Control Center, Siri is redesigned with a unique set of features.
iOS 11 brought new functionality that gave the mobility world new ways to compare it to Android O, where iOS was several points ahead of Android.
iOS 10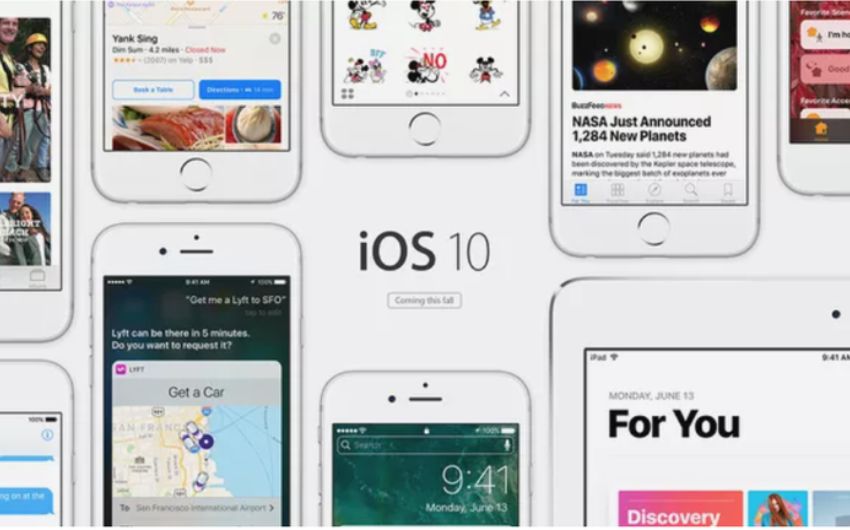 Release Date: September 13, 2016                                                       Support Ended: 2019

Key Highlights

​iMessage apps
Delete built-in apps
Overview
iOS 10 was the most significant release ever for iOS users, with necessary updates to a wide variety of apps and features. Chief among them are messages that now come in groups rather than just one at a time; Siri's been given more power, including answering questions using voice input rather than a text message or email responses. The major themes of iOS 10 were: making the whole system more interoperable with your other devices, giving users a number of customization options.
A Messages App Store is included with Messages, which allows developers to create apps that can be used in iMessages. Apps provide Messages with nearly limitless capabilities, from sending stickers and GIFs to processing payments and placing group dinner orders.
HomeKit devices come with an easy "Home" interface that allows you to eliminate practically all of the pre-installed apps that you don't need.
|iOS 10 had much more impressive features. Read More – https://www.macrumors.com/roundup/ios-10/ | 
iOS 9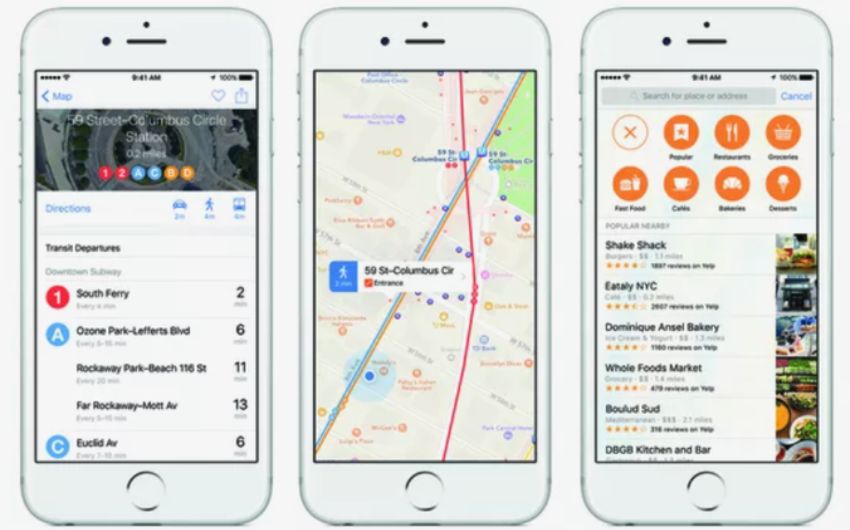 Release Date: September 16, 2015                                          Support Ended: 2018

Key Highlights

Night Shift
Low Power Mode
Public beta program
Intelligent Search and Siri
Install size optimizations
Performance improvements
Transit directions
Split-screen multitasking for iPad
Overview
iOS 9's biggest focus is on intelligence and proactivity, allowing iOS devices to learn user habits and act on that information, opening up apps before we need them, making recommendations on places we might like, and guiding us through our daily lives to make sure we're where we need to be at the right time.
iOS 9's night shift feature helps iOS users find the best time to use their devices. This mode is designed to reduce blue light emitted from the screen and help you sleep better. 
Apple introduced a low power mode feature in iOS 9 that allows people to save their battery life. With the low power mode feature in iOS 9, you can limit apps that require a lot of battery usage. This is an excellent way to save your battery if you are on the go and need to conserve energy for long hours.
Public beta program in iOS 9 – This is a chance for you to test out new iOS 9 features before they're officially released. You can now find out how your device might be affected by these updates.
New multitasking features provide more ways to quickly switch between apps and use them side by side.
Swiping right from the home screen brings you to "Siri Suggestions," where you may find your favorite contacts and apps, as well as local restaurant recommendations, news items, and other surrounding information.
iOS 9 has a new feature that lets users maintain their phone size with the help of a downgrade option. Now, users can easily detect and delete unused files and apps to free up space. The size optimization feature is also useful if you have an iPhone 6 or iPhone 6 Plus as your device storage is limited to 64GB.
Apple's iOS 9 has a new Transit feature that helps you find the best route for your trip. The Transit feature is available in the Maps app on iOS 9, and it gives you directions, options for transit, walking, and biking. The maps also provide helpful information about traffic flow, which is a nice touch.
| Learn what changed in iOS 9 later – https://www.imore.com/whats-changed-ios-9-your-iphone-ipad-or-ipod-touch | 
iOS 8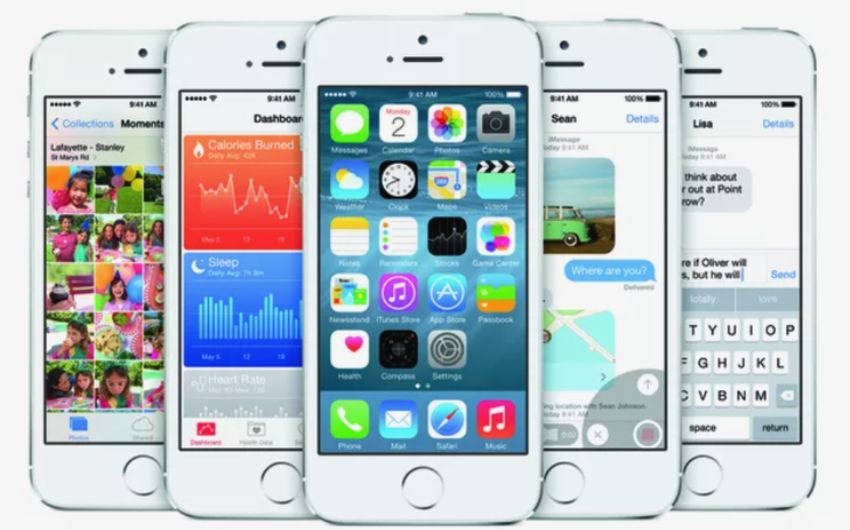 Release Date: September 17, 2014                                                    Support Ended: 2016

Key Highlights

"Health" app
Quick type keyboard
Family Sharing
iCloud Drive
Handoff
Overview
With iOS 8, Apple made some significant changes to its design infrastructure. In addition, the company has experimented with new techniques, unlike featuring the same general iOS 7 design in iOS 8.
One especially impressive thing about iOS 8 was the new type of interaction between iPhones & iPads, and other Apple devices. 
AirDrop lets you collaborate and share files more easily between your mobile and desktop devices. In addition, users could send and receive messages and make phone calls through their Mac desktops, which had previously been confined to just mobile devices. 
iOS was the first update to launch HealthKit. It allows users to save all the health or fitness-related data coming from different apps and trackers in one single place. 
Apple's latest iOS 8 update introduced a new keyboard feature called QuickType.The central part of this new keyboard is to predict your next word before you type it. It uses algorithms to predict and suggest the most common words, phrases, emoji symbols, and punctuation marks relevant to your current context.
The iOS 8 family sharing feature is an easy way for families to share the same Apple account and content without a complicated signup process. Each family member can easily access all content on their devices, including apps, movies, music, and more. 
The iCloud feature in iOS 8 allows users to access their information no matter what device they use. In other words, the data saved in iCloud is automatically accessible on your iPhone, iPad, and Mac devices.
Siri received many updates, including the ability to activate Siri using voice commands and the ability to make iTunes purchases through the Siri interface, among other things. The improvements pushed Siri closer to the vision Apple wanted for its virtual assistant.
iOS 7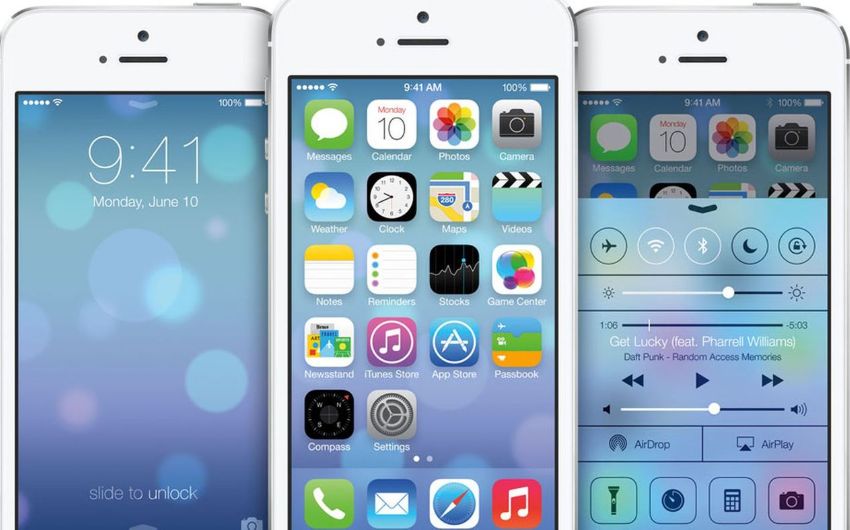 Release Date: September 18, 2013                      Support Ended: 2016

Key Highlights

Activation Lock
AirDrop
CarPlay
Control Center
Touch ID
Overview
iOS 7 was a ground-breaking update that shipped with an overly simplified interface and tons of new features. The first time, the skeuomorphic design was replaced by Flat Design in this instance which brought about the idea for layering all layers on top of each other instead than simply stacking them one upon another like before it is known as layered notifications (you can set whether or not your phone understands these).
Looking for a custom iOS app development service?
Our iOS application developers build secure apps using the latest tech stack. 
The iOS 7 was designed to make the interface simpler, more intuitive, and easier to use. It also has several features that enhance the user experience.
The most noticeable change in iOS 7 is the new dock-less design, which allows you to view more content at once without swiping through multiple screen pages.
Control Center is the most exciting feature in iOS7. It gives a quick access point for accessing all your settings without navigating through several menus. Control Center allows you to quickly save battery life by turning off unnecessary Wi-Fi, Bluetooth, or location services.
It also integrates Apple's other features like Siri and AirDrop, requiring multiple menus. The AirDrop feature is helpful for those who want to transfer large files securely. It also allows sharing files with those nearby when no reception is available for wireless networks.
Apple's iOS 7 update adds a native Car Play feature which allows you to use your phone while driving. It offers a safe and distraction-free way to make and receive calls, listen to music, and control your car's music system.
In iOS 7, Apple has introduced a new feature called the Touch ID. It lets users unlock their devices using their fingerprints. This is an excellent feature that is also practical as it can confirm purchases and other tasks.
iOS 6 
Release Date: September 19, 2012                                       Support Ended: 2015

Key Highlights

Apple Maps
Do Not Disturb
Passbook (now Wallet)
Facebook integration
 Facetime over cellular device 
Overview
iOS 6 is an update that's been dividing itself against its users for years now. Apple has claimed over 200 new features, which sounds like the same amount as previous versions of iOS – but many are good and solid enough to increase functionality without adding too much friction in return.
Let's see some of its significant changes from iOS 5.
Apple released a new feature in iOS 6 which helped people find the nearest pharmacy, hospital, and more. Apple Maps is designed for people looking for "nearby places you might need." This feature has been available on other maps like Google Maps.
Do not disturb feature in iOS 6 can block all notifications from appearing on the screen while you are in a specific app. It also defines which apps are excluded from the do not disturb settings.
Passbook is an app that automatically collects your tickets, deals, boarding passes, coupons, and more. You can easily access them from your lock screen or any other part of the app. It also integrates with Apple Pay to make paying even easier than before.
iOS 6 with Facebook integration is a success story for the new operating system. The feature allows users to share photos and videos from their camera roll directly through their Facebook account.
Facetime is an iOS 6 feature that allows users to answer or ask questions without disrupting a call or discussion. The feature allows the caller to stay in touch with a loved one who lives out of town while discussing their daily routines.
|Learn more about the iOS 6 update – https://www.hardwarezone.com.sg/feature-wwdc-2012-ios-6-highlights-update|
iOS 5 
Release Date: October,12,2011                                        Support Ended: 2014

Key Highlights

iCloud
iMessage
Notification Center
iTunes wifi sync
Overview
With their next version of the iPhone, Apple decided to change how things were done and released iOS 5. This skyrocketed them into a prominent source of cloud computing & wirelessness.
One of the most intriguing features of Apple's newest invention, iCloud, is its ability to sync with iTunes and activate your iPhone wirelessly through Wi-Fi.
iOS 5 was a significant update with the introduction of Siri, an intelligent virtual assistant that can be used for tasks like calling or messaging friends on your behalf. She also has many other features, including providing answers in natural language when you ask her questions.
iOS 4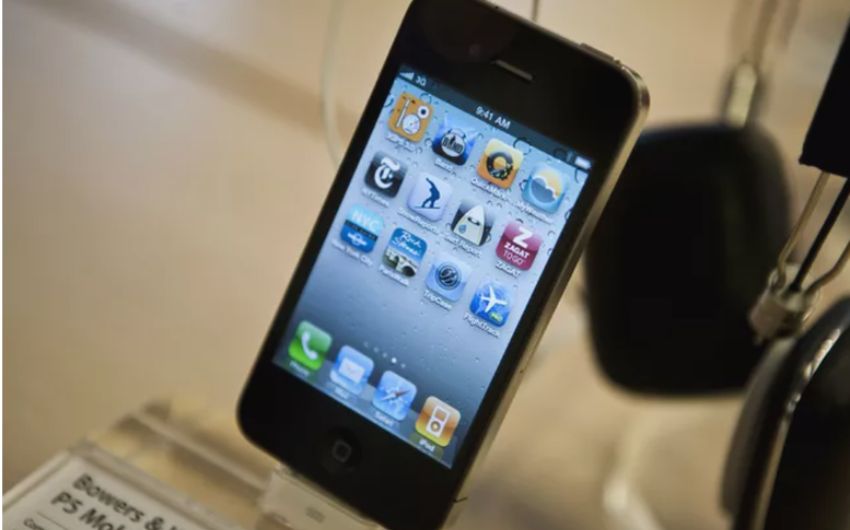 Release Date: June 22, 2010                                                               Support Ended: 2013

Key Highlights

FaceTime
Multitasking
AirPlay
AirPrint
iBooks
Personal Hotspot
Overview
The iOS 4 introduced many essential features now widely used, such as FaceTime and multitasking. Other updates to this version included iBooks for reading on iPhones or iPads (now known simply as tablets), organizing apps into folders, so they're easy to access later rather than searching through hundreds of purchased items all at once; Personal Hotspot allows one device to act like both phone and hotspot to share its internet connection with other devices nearby. 
It was the first time Apple had ever dropped support for a device. The 1st-generation iPod touch & original iPhone were not compatible with iOS 4.
iOS 3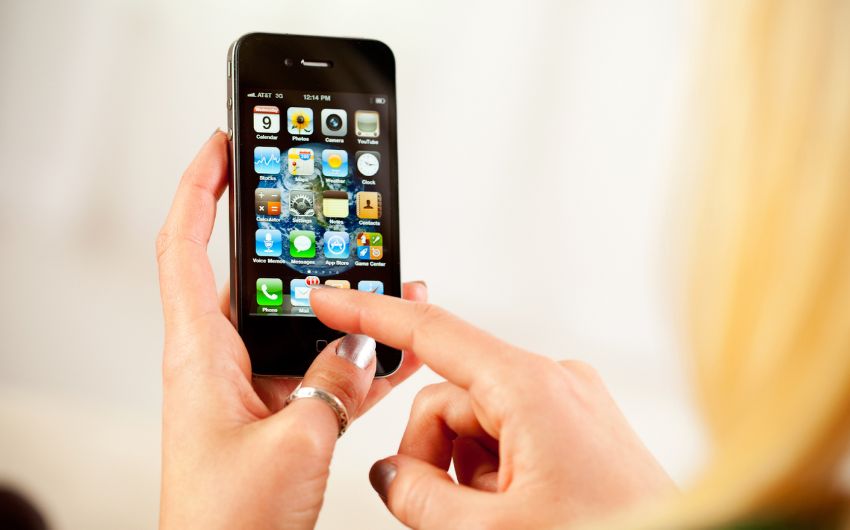 Release Date: June 17, 2009                                                             Support Ended: 2012

Key Highlights

MMS
Push Notification
Copy and paste​
Spotlight​ search
​Recording videos
Overview
This version of iOS has been released, and the iPhone 3GS accompanies it.
The most notable changes included a new copy-paste feature, spotlight search, support for MMS in Messages app, and recording videos through the Camera application. They also introduced push notifications functionality. We're glad they rolled this out to the masses first. 
The iPad was initially supported with the iOS version, which was launched in 2010. It included a spec for version 3.2, which was delivered in 2011.
iOS 2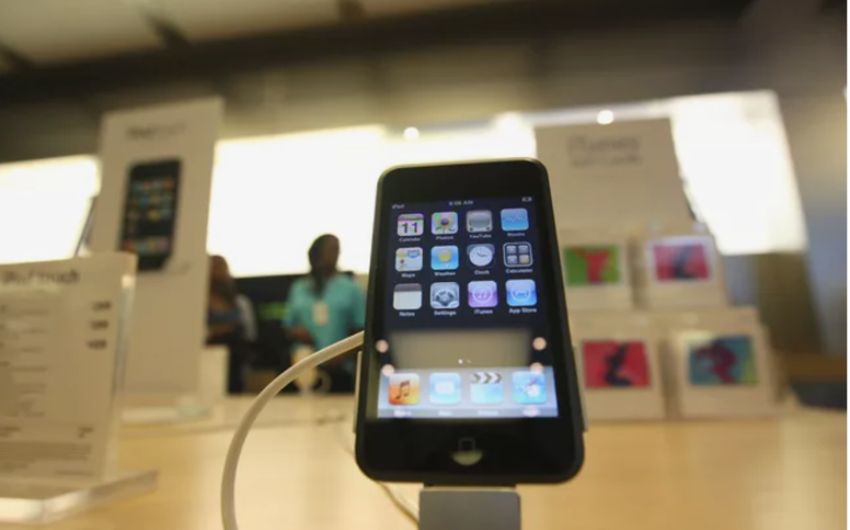 Release Date: July 11, 2008                                                                Support Ended: 2011

Key Highlights 

App Store
Third-party Apps
Microsoft Exchange Support
Better Map apps 
Overview 
iPhone OS 2 was released in 2008, a year after the iPhone became an international sensation. The most prominent feature introduced with this update was apps! Apple didn't just add support for third-party developers or native programs but also created what is now known as "The App Store." This marketplace would allow users to find curated collections of downloadable content that they could install onto their device. 
This wasn't the only time that Apple temptingly teased features from other platforms – look at how they developed their take on Microsoft Exchange with iOS 2! However, it's also worth noting what an innovative concept this was back then: multiple email selection allowed users to choose more than one message without having them all open at once. At At the same time, contact search meant it would be easier for you to find someone who has written something relevant in your inbox or sent you a critical invite.
iOS 1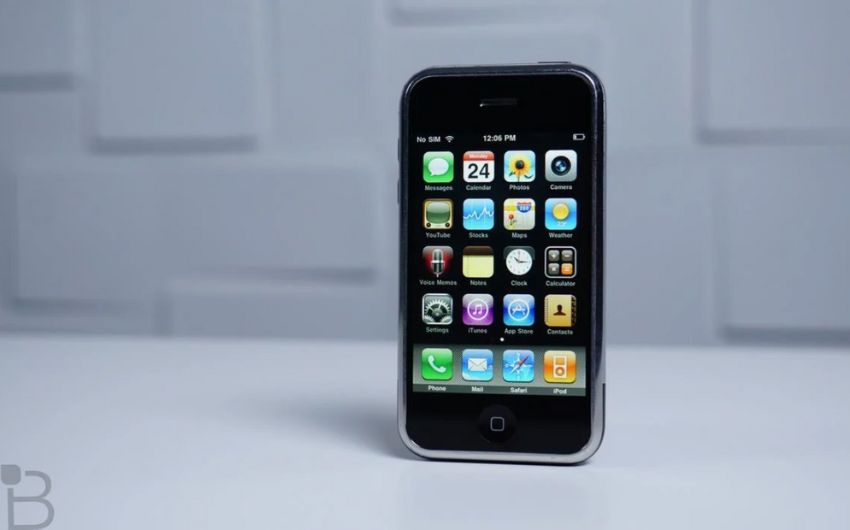 Release Date: June 29, 2007                                                            Support Ended: 2010

Key Highlights 

Visual Voicemail
​Multitouch interface
Safari browser
Music app​​
Overview 
This is the final update on our list, but our iOS journey started. 
An Apple device was launched to the public for the first time in 2007. Then, in 2008, it was made official as the first incarnation of OS X. It gradually changed from being an OS dedicated to a single phone model to supporting multiple models across many different categories.
It wasn't called the iOS when it first came out. Apple refers to it as the iPhone OS from versions 1-3. With version 4, the name was changed to iOS. 
This version was much ahead of its time, with features such as the multitouch screen, Visual Voicemail, and iTunes integration.
The iPhone's initial release was a significant breakthrough, but it lacked many features that would later become closely associated with Apple products. 
For example, the pre-installed apps included Calendar and Notes (which were eventually split into separate applications) and Camera for taking pictures or video recording modes; these same functions can be found on today's smartphones throughout the camera module option within Google Photos. In addition, there are several other less obvious options like Mail & Safari browsers which help make this device more than just an average smartphone. 
Conclusion
Apple has always been known for having some of the best products on the market. They are considered to be at the forefront of innovation. The future of Apple devices is likely to be more reliant on voice and focus on personalization and privacy. Apple is trying to reinvent its products and services by making them more personal and secure.