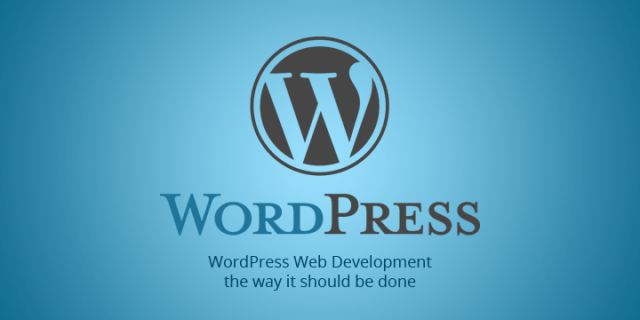 Drupal is a free content management system (CMS) written in PHP in web development and unlike many modern CMSs allows the system administrators to create and organize content, automate administrative and routine tasks, manage site visitors and contributors and customize the presentation or appearance.
On the other hand, WordPress is a free and most popular open source content management system (CMS) that helps create blogs and websites due to its out-of-the-box features and ease of use. The WordPress Application Development & Drupal Application Development is an obvious choice for the end-user to opt for depending on his business needs.
[Also Read: A Step-By-Step Pre-Launch Guide for a WordPress Website]
WordPress vs Drupal – A Clear Choice for Majority of Websites
When it comes to the majority of web bloggers and webmasters the debate between Drupal and WordPress is crucial. Most will choose WordPress because it is most popular and easy to use. Drupal, still many webmasters and bloggers haven't heard about it although having a small place in the market.
Out of the top one million websites using a CMS system of some sort, over 14% use WordPress and only 1.3% use Drupal. This makes a big difference for WordPress users which is vital to the success of a new website or blog and also has a strong community presence build around WordPress as compared to Drupal. If you need any sort of help on how to use something in WordPress, you can find plenty of free tutorials to help you figure it out. This isn't the case with Drupal because the community presence is much smaller.
Why Would Someone Choose Drupal for Web Hosting?
There are many reasons to choose Drupal over any other CMS platform like magento development. Drupal hosting is fast, secure, always online and also includes a powerful framework to build websites which is entirely modular. The system provides a clean look, high quality modules making it easy to build a website and manage the content, fast and efficient caching techniques, customizable layouts, advanced access control with roles and permissions, scalable databases and InnoDB default for high performance. One can even integrate many third-party applications with SOAP, JSON and REST.
Some of the larger sites that choose Drupal for their websites includes popular names like Amherst College, Examiner, The White House, Digett, Symatec Connect and many more. The main reason for choosing Drupal over WordPress is the security, SEO benefits and the management ability.
Here are some of the reasons for choosing Drupal for your Website:
Easy to manage
Managing a Drupal website is much easy. An intuitive control panel helps to manage the Drupal websites with much less effort.
Customizable & Personalized layouts
For most websites that use Drupal Framework, there are several layouts (website designs) available that can subsequently entirely customize as per your look and feel.
Search engine friendly pages
For many websites, the search engines are the most important traffic generators and this is the reason that has been taken into account when developing a website using Drupal. All the pages developed in the Drupal Hosting are optimized for search engines.
Advanced access control with roles and permissions
It is perfectly possible to specify several managers for Drupal websites. Moreover, you can also assign permissions to each user and also create users with no rights or with limited rights and even assign an individual policy for each user.
Why Would Someone Choose WordPress for Web Hosting?
Once you start building your website with WordPress, you'll see many people choose this CMS as it is very easy to use, easy to learn and the most popular content management system. Adding posts, pages, images and other types of content is very easy as the technology behind it is very simple. Compared to Drupal, WordPress is much easy and fast to use. Drupal is more technical and doesn't give you all the easy to use tools. On the other hand, you get a blog built into your website with WordPress which makes it very easy to start adding content immediately.
The site will be 100% customizable with the thousands of free and paid themes, plug-ins and other tools. The user can even create profiles with limited access for authors, contributors and others providing work on the site. Some of the top websites that use wordpress development services includes eBay, Yahoo, Digg, Wall Street Journal, Ford, People Magazine, Sony, Samsung and many more.
[Also Read: A Comprehensive Guide to Discover WordPress Accessibility]
Here are some of the reasons for choosing WordPress for your Website.
Entirely W3C complaint
The codes that is created using WordPress is entirely W3C complaint. W3C is the international standard for website codes. A right website code will avoid bugs, problems and bad referencing in the search engines.
Protection against spam with built-in features
Since the users can add comments there are also automatic spambots that try to place ads as a reaction. But the built-in spam filters carefully all the spam messages.
Immediate submission to search engines
Due to the built-in Ping-O-Matic service, each post is immediately submitted to the search engines. Since WordPress is identified as a blog your blog post is immediately listed in the search engine results.
Multiple managers are possible
There are no less than 10 user levels with each WordPress hosting, so you can perfectly assign rights to each user.
It's difficult to say whether Drupal or WordPress is the right choice for Website Hosting. Your choice depends on the goals, technical expertise, budget and website usage. In general, I recommend the customers to have a little technical knowledge and skills if going for WordPress website development services and vice versa. Contact Brainvire  leading WordPress Development Company for wordpress website development.
You can contact Brainvire for any of your website development requirement.