Initially founded in 1931 as Zack Radio Supply to serve the needs of radio and television stations, Zack Electronics has subsequently shifted its focus to the needs of industrial equipment manufacturers (OEMs). 
Before the widespread use of digital technologies, people often shopped at brick-and-mortar stores. In particular, the computers at stores selling electrical items have been upgraded with state-of-the-art software, and the stores' networks have been hooked up to state-of-the-art websites to provide you with the best possible online shopping experience. 
Experts who have worked in the field for years stand behind them, allowing them to guide clients on everything from product selection to system design and the sourcing of hard-to-find items. 
The business is familiar with the best methods for satisfying customers while keeping costs as low as possible. They will do whatever it takes to get you what you need since they are well-versed in shipping, drop shipping, and logistics. The company places a premium on providing excellent customer service to encourage repeat business and word-of-mouth advertising.
What Challenges Was the Brand Facing? 
Participating in the digital revolution might expose you to more individuals and challenges. Due to this shift, Zack Electronics was forced to forsake its EPDS system and begin its transition to digital operations. However, only some things about this transition were smooth sailing.
When they switched to an e-commerce platform, several issues surfaced. The pressing need for improvements in taking orders, keeping an inventory, arranging for shipments, automating processes, sharing information, and so on, slowed them down. It became clear that they lacked guidance from a trained expert to undertake this transformation successfully.
Zack Electronics reached out to Brainvire for assistance since Brainvire is an Odoo Gold Partner and an early adopter of Odoo 16 certification, allowing them to help Zack Electronics overcome these challenges and reach its full digital transformation potential. Brainvire's most noticeable features are its effective project management and frequent customer engagement. Their track record of success has earned them the gratitude and appreciation of several satisfied clients.
Aided by Odoo, they embarked on a road that would eventually result in a wholesale transformation of the company's inner workings. Using Odoo-Adobe's tools, they wanted to solve their issues and make an indelible impression on their industry. The synergy between Zack Electronics' expertise and Brainvire's digital marketing paved the way for the company's current and future success.
The brand took a chance in the ever-changing world of eCommerce development because they thought they could succeed with the help of Brainvire's guidance and Odoo-Adobe's skills. 
Their achievement exemplifies the significance of teamwork and technological advancements in the modern business sector.
Methods for Significantly Simplifying Everything 
They were only starting with retail eCommerce platforms but understood they had to enhance Magento's consumer-friendly features to grow their clientele. Zack Electronics asked Brainers to assist with this. The experts quickly reviewed the site and provided suggestions for enhancements.
Order Processing
The order processing times at Zack Electronics are rather long. Every online shop needs a reliable order processing system since it directly impacts the availability of products. As a result, you can be confident that you will fulfill your purchases accurately and promptly. The order processing time was a major concern for them. 
Instantaneous Updates
Another area for improvement was maintaining an accurate inventory. They need continuous, real-time changes to their website's inventory. This is essential in providing customers with precise information on product availability and facilitating hassle-free online transactions. It hampered their efforts since they needed more relevant data immediately.
UI/UX Roadblocks
Their website's user interface and experience sucked. Online stores need to make their customers happy so that they will keep coming back. The site's advanced search function, which allows users to refine their results based on criteria like price, brand, and color, was a target for improvement.
Advanced Search Feature
The absence of advanced search features was cited as a cause of concern. By allowing users to apply many filters to their product searches, the site makes it simpler for consumers to zero in on precisely what they're looking for.
What Odoo's Business Streamlining Features Did for Zack Electronics?  
Streamlining your business's processes is a crucial step towards increasing output. Zack Electronics implemented many Odoo modules on their infrastructure to increase efficiency. These modules helped them realize their vision of a streamlined business.
ERP System Using Odoo
The company took the initial step by adopting Odoo's ERP system. This was a crucial first step since it paved the way for integrating subsequent modules and streamlining their business processes. Odoo's Enterprise Resource Planning (ERP) system makes managing your company's numerous moving elements easy.
CRM
Successful businesses know the value of investing in their client relationships with CRM. Customer relationship management helped Zack Electronics organize contacts, track leads, and grow its network. Using this module, they provided consumers with the personalized attention that drives online stores forward.

Sales
Zack used the Odoo Sales module to streamline their sales processes. They could easily create and track sales orders, handle bids, and inspect the progress of sales activities. Because of this module, they could process orders more quickly and precisely.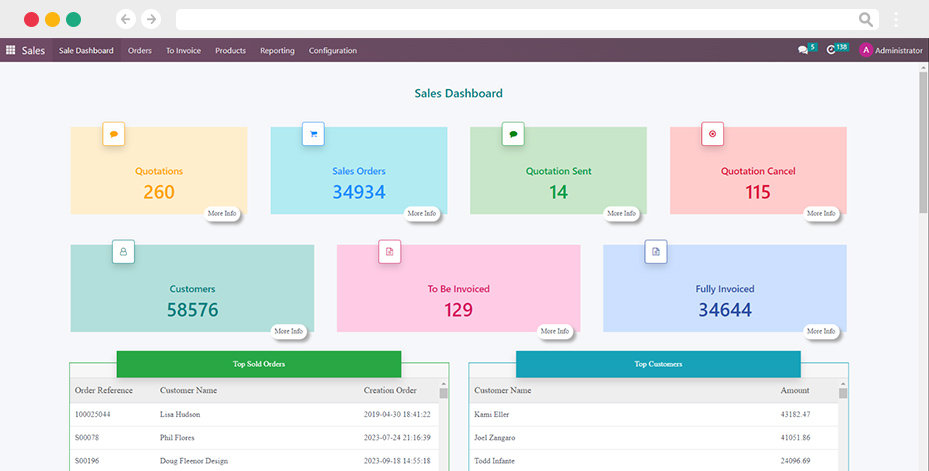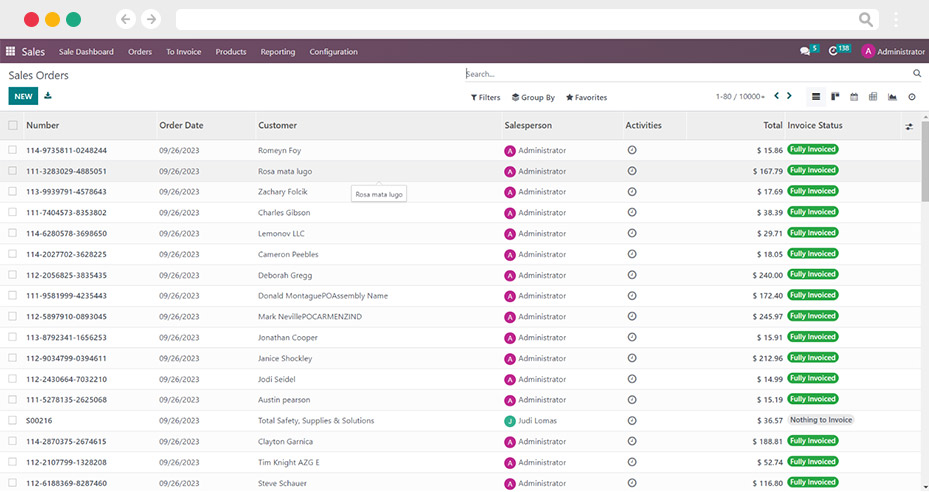 Purchase
As you know, any business with stock must have a system to oversee purchases and inventory. With Odoo's Purchase module, Zack Electronics was able to streamline its product ordering, supplier relationship management, and stock monitoring.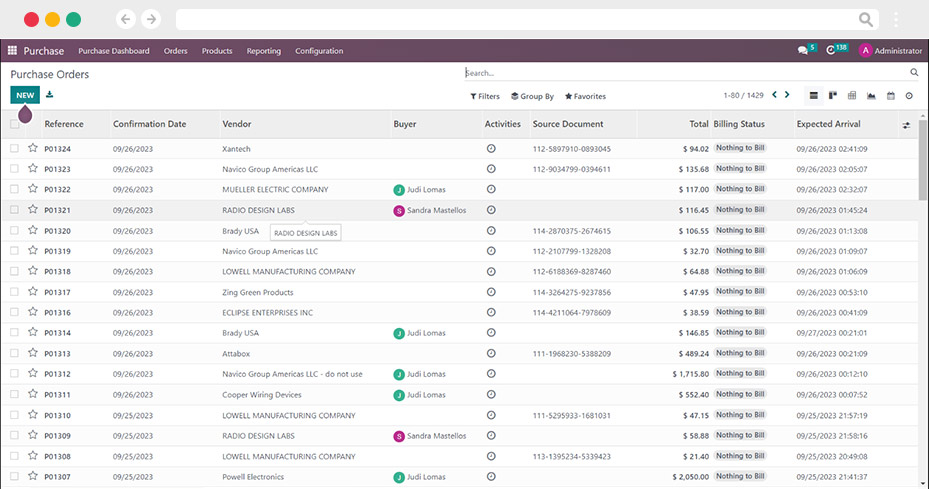 Inventory
Their initial struggles with stock control were substantial. With Odoo's Inventory module, they could track supplies in real-time. This ensured that the stock levels shown on their website were always accurate. Careful inventory management prevented the chances of both overstocking and running low.

Invoicing
Zack benefited from the time and energy savings provided by the system's Invoicing function. They could send out invoices, accept payments, and easily monitor company finances. This modification benefitted the company's internal accounting processes and customer billing experience.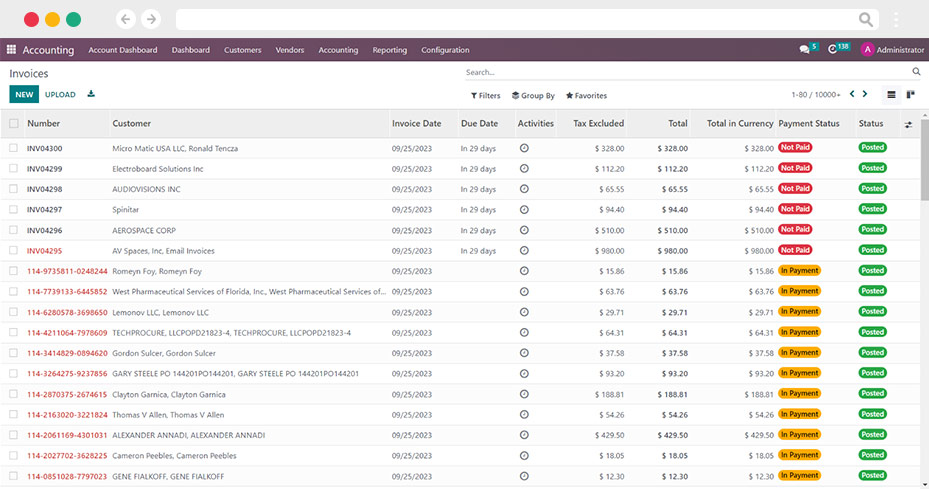 Accounting
Every business must have a system for recording and monitoring financial data. Zack Electronics implemented country-specific preferences, tax rates, and accounting structures into the Odoo Accounting module. This modification allowed for the generation of trustworthy financial reports that adhered to regional standards in the field of accounting.
Connecting Adobe Stores with Odoo 
Several data synchronization methods, made feasible by the union of Adobe Commerce and Odoo, have improved the efficiency of Zack Electronics' operations. The most important forms of data synchronization and their corresponding instructions are outlined here.
 -  Syncing and importing customer data from Adobe Commerce into Odoo constitutes customer data synchronization. Adobe Commerce serves as a hub for all customer information.
-  There is a synchronization of product data between Adobe Commerce and Odoo. Regarding product details, you can trust Adobe Commerce since it is the official database.
-  Syncing category data from Adobe Commerce to Odoo is pointless as that platform is solely utilized for category administration.
- Adobe Commerce and Odoo can synchronize their inventories in both directions. Both systems serve as "masters" of inventory information, allowing for continuous monitoring and management of stock levels.
-  Orders in sync between Adobe Commerce and Odoo allow centralized management of all order details. However, the team needed help synchronizing orders between Odoo and Magento automatically.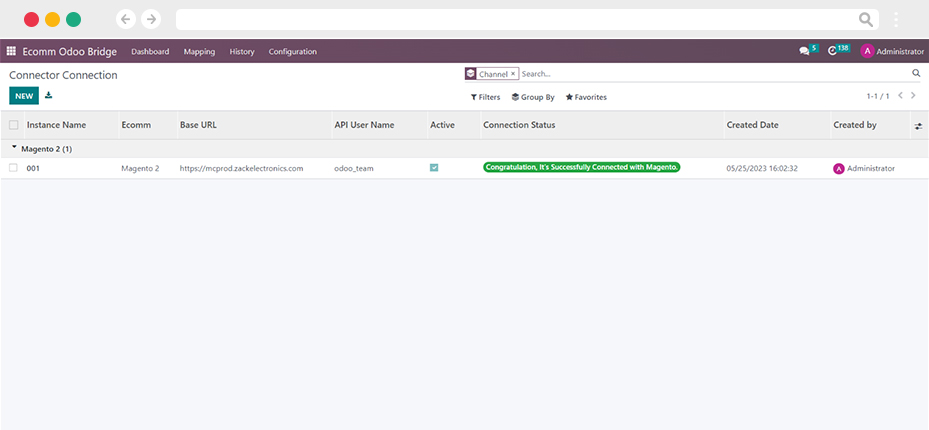 -  Customers are kept abreast of their orders thanks to real-time sync between odoo and Adobe Commerce.
-  Although it is not explicitly specified, Adobe Commerce and Odoo often communicate shipping status updates to keep track of the whole process.
-  They may synchronize invoices created in Adobe Commerce with Odoo for centralized management.
-  The interface between Adobe Commerce and Odoo transfers payment data from Adobe Commerce to Odoo, simplifying the process of processing and reconciling payments inside Odoo.
-  Adobe Commerce and Odoo work together seamlessly by exchanging tax mapping data. 
By consolidating data about customers, products, orders, and stock as it travels between Adobe Commerce and Odoo, this kind of connection hopes to increase operational efficiency. The primary purpose of the direction in which data synchronization happens is to maintain data consistency and integrity while using each platform's specific characteristics.
The Collaboration and Success of Zack Electronics
Working with an Odoo Gold Partner has been crucial to the growth of both Zack Electronics and Brainvire. The fact that Brainvire was able to get work for such a prestigious American electronics maker speaks volumes about the company's dedication to excellence.
Brainvire's commitment to customer service and decades of expertise in the field has driven Zack Electronics' growth. Their expert team has successfully integrated necessary modules, ensuring the organization runs efficiently. 
The odoo partnership demonstrates the benefits of strategic alliances and their impact on businesses in the ever-changing e-commerce industry. Zack Electronics overcame challenges and positioned itself for long-term growth and commercial success with Brainvire's assistance. This serves to show how any organization may succeed by investing in human capital and technological advancements.