Customers will most likely conduct a Google search as their first research point before purchasing from you. Therefore, if your online store isn't visible on the first few pages of the search results, you're missing out on potential customers.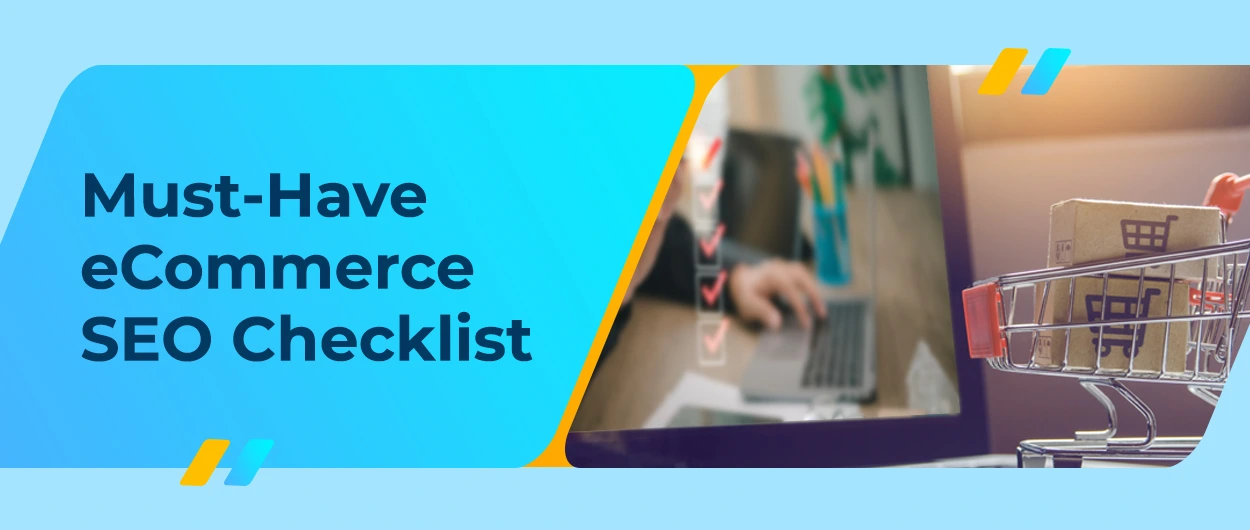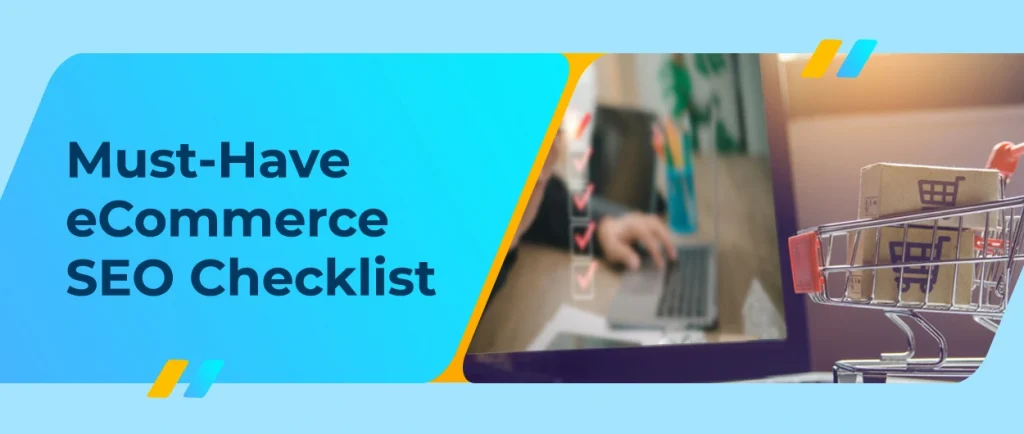 You need an effective eCommerce website design to tap into these customers.
If a customer is seeking wireless Bluetooth headphones, for instance, and they don't see you until page 10, you've lost business.
Is there a chance they could get in touch with you?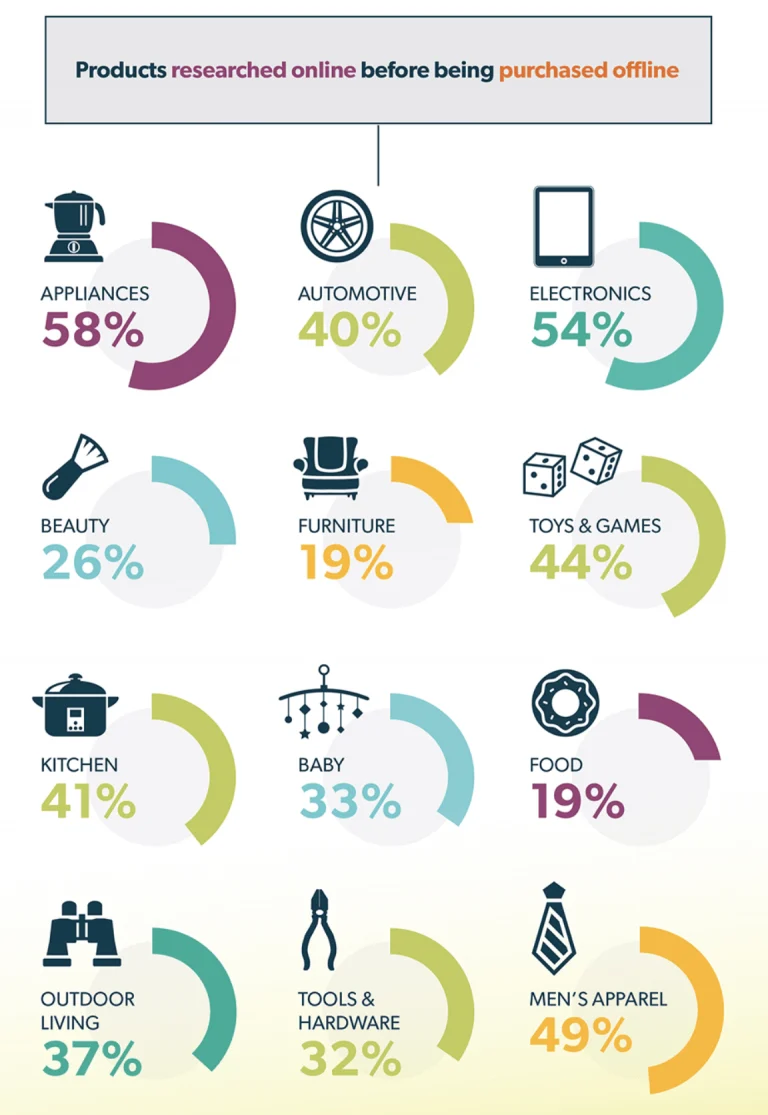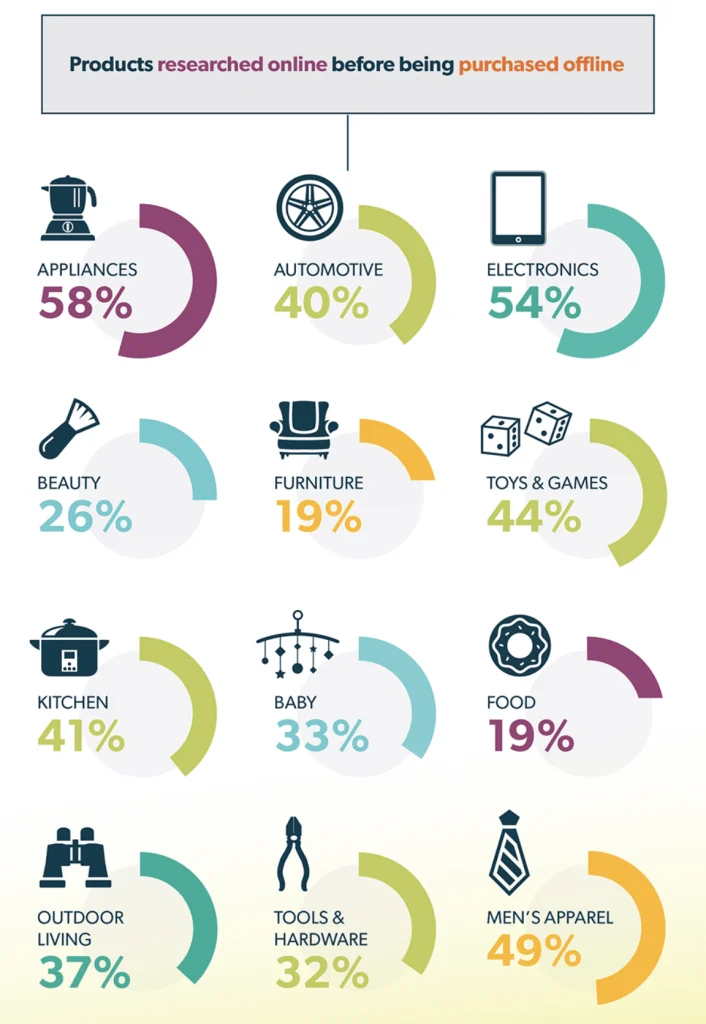 Instead, people must be able to quickly find you using search engines, which means you should have a high page rank.
How eCommerce SEO company, can help you get there?
In this extract, we will share how their expertise can work for your brand:
Understanding eCommerce SEO
The Significance Of eCommerce SEO
Here's What You Need For An Effective eCommerce Strategy
The Ever-Lasting eCommerce SEO Checklist
Must-Have eCommerce SEO Tools
Understanding eCommerce SEO
You might employ search engine optimization techniques (SERPs) to increase traffic to your online shop. For example, you want to achieve the highest possible search engine rankings for the things you sell.
Paid search can drive visitors, but organic search engine optimization can do the same at a fraction of the price. Paid search can be less effective with ad blockers, and hence you should focus equally on search engine optimization.
Headlines, product descriptions, meta data, internal link structure, and navigational structure are just some of the elements of an eCommerce site that can be optimized for search engines and users. It's essential to have a specific page for each product you sell that is optimized for search engine traffic.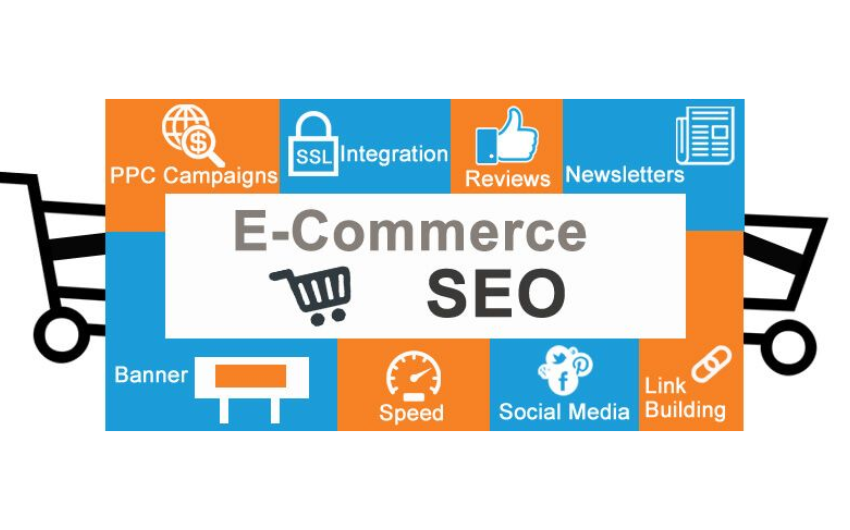 As an agency, we recommend generating a list of relevant search terms for those web pages. Searching for a single long-tail term with a tool like Ubersuggest makes it simple to discover related semantic keywords.
The Significance Of eCommerce SEO
Not having your website appear on search engine results pages (SERPs) can be disastrous for your online store. Having an online presence is great, but how discoverable are your wares?
There lies the importance of search engine optimization and eCommerce SEO companies for online stores. You can reach your desired demographic without spending money on advertisements. After luring visitors to your site, it further allows you to wow them with first-rate offerings and persuasive text.
Your business will suffer if you ignore search engines in favor of human visitors. eCommerce SEO targets the initial challenge of attracting new customers: increasing site traffic.
Nearly half of internet shoppers say they begin their quest with a query on Google.
Here's What You Need For An Effective eCommerce Strategy
If you currently have many products on your eCommerce website, optimizing it for search engines may seem impossible. It could take some time, but with the right approach, you can get there much more quickly.
Which pages on your site receive the most visitors? These should be taken up first. Also, prioritize optimization for your main product if you want people to pay attention to it.
Put together a process map: Successful eCommerce SEO calls for the fulfilment of numerous stipulations. For example, selecting appropriate keywords, including relevant metadata, giving descriptive names and alt text to photos, and incorporating relevant keywords all fall under this heading.
Research the other companies: Your eCommerce SEO approach should be crafted to outshine your competitors. Check the websites of your major competitors and see how they use SEO. Reach out to an SEO agency if needed. Eventually, you will be able to set an eCommerce strategy in place.
Keep going with CRO: You should move on to CRO, as it will bring actual results.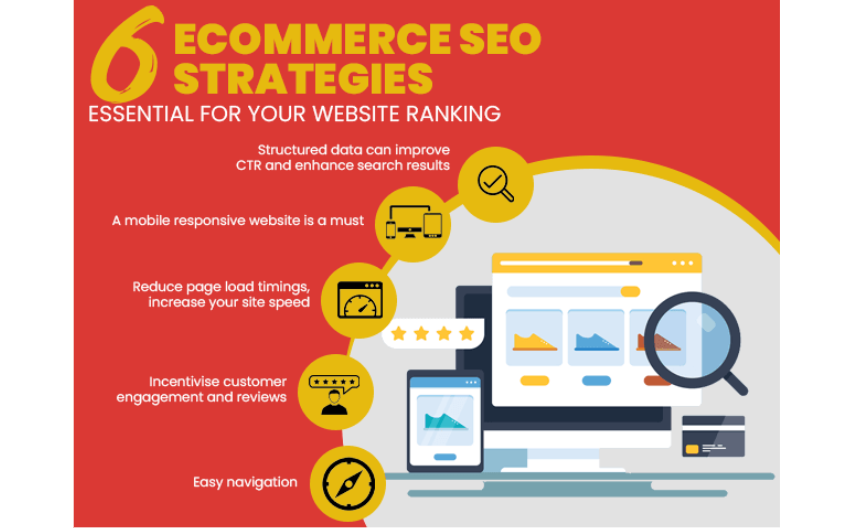 The Ever-Lasting eCommerce SEO Checklist
Let's look at the most handy tips for eCommerce websites that could use some work in search engine optimization. 
eCommerce search engine optimization (SEO) is necessary if you want customers to be able to find your products more readily, and ticking off each item on your SEO checklist will increase the strategy's efficacy.
Effective Use Of Appropriate Keywords
You should indeed pay attention to keywords. Avoid stuffing your product titles and descriptions with these keywords, but don't leave them out of the text entirely. Simultaneously, choose your eCommerce SEO packages wisely for effective results.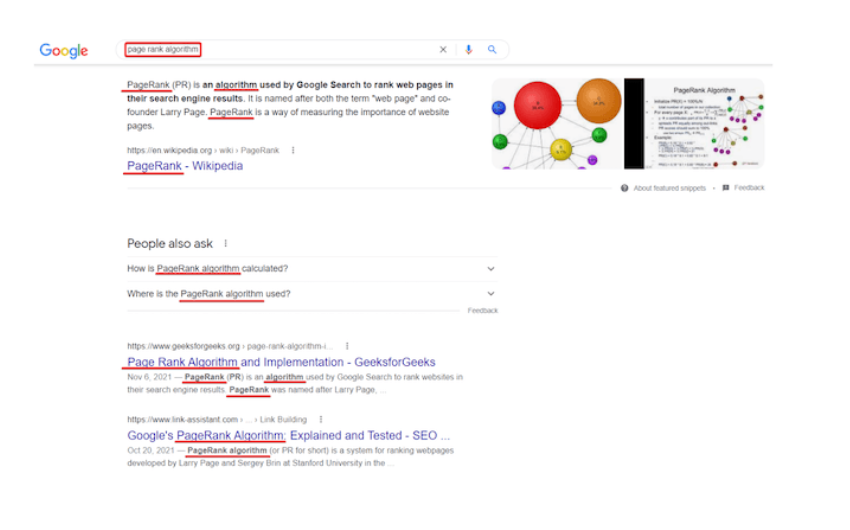 The product's title, description, meta description, picture alt attributes, and subheadings should all contain your primary keyword. In addition, sprinkle in some LSI (latent semantic index) keywords. These are keywords that assist Google in better comprehending the content of your website.             
Dominator, a keyword tool, is a handy program that mines Amazon's autocomplete recommendations for keywords.
Enter a seed term, and the program will generate a list of related keywords.
That's right; this tool speeds up the process of locating long-tail keywords in Amazon Suggest. Alongside, the tool provides you with additional keyword suggestions.
When I searched for "organic turtle food" on Amazon, I was presented with a list of eight related search terms. However, the machine-generated a total of 79.
There's still one more Amazon option that will prove helpful in finding keywords for category pages, so let's take advantage of it before we go.
Run Competitive Analysis
If you are at a loss as to how to begin optimizing your eCommerce site, an excellent place to look is at your competition. Likely, larger competitors have already optimized their websites, and you can learn many of their secrets by visiting their eCommerce websites.
There should be a strong emphasis on keywords. Look closely at the keywords used on their homepage and best-selling product pages.
Keen To Expand Your eCommerce Store?
Hire The Best SEO Services
If a website claims to be optimized for a specific keyword, how can you verify this claim? One place to start is by using the Moz browser extension to view your competitors' SEO titles and descriptions.
You can review an eCommerce SEO case study to delve deeper into how SEO works for your business. 
Never limit your investigation to a few essential words; SEO companies offer the best assistance. You could also study competitor landing pages to learn how they optimize for keywords.
Concentrate On Homepage SEO
Most companies allocate the bulk of their SEO resources toward the homepage. While it should be a high priority, it shouldn't be the only optimized page on your site.
However, it is important to have an optimized main page. The following are the most important features to incorporate and enhance your home page.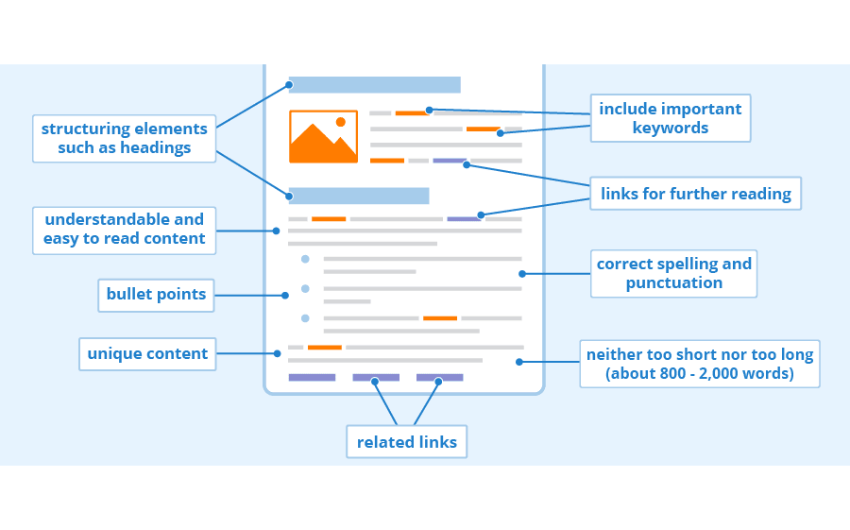 Regarding on-site search optimization, the SEO title tag is crucial. You need to include your company name and primary keyword phrase in there. This title tag, which appears in search engine results, should contain no more than 70 characters and be written in a way that attracts users.
Although it does not affect your keyword rankings, the meta description for your homepage is a 160-character summary of your company that appears in search results underneath the title tag. So, again, use language that makes readers curious to check out your website.
Website visitors should be able to quickly grasp the nature of your company and the offerings you make, thanks to the information presented on your homepage. However, don't make the mistake of giving your guests too much to take in. Instead, you should highlight your most valuable products and services on the home page; that's why you need SEO for eCommerce product pages.
Dynamic home pages can put off website visitors and search engines. For example, perhaps you provide a wide variety of products in several different categories. To help Google understand what your site is selling and to whom, you should be as detailed as possible. 
Align Your Site Structure
Store architecture matters for SEO, so keep that in mind as you add new products and categories. In particular, you should have a clear progression from the homepage through the types and then to the products themselves.
If you use an appropriate eCommerce website design, your customers will have an easily navigable, non-infinite linking structure within your site; search engine spiders will have no trouble finding your pages and products.
Make sure everything can be accessed in no more than three clicks, as this is the general rule for search engines and users. So, for example, an user should not need more than three clicks to reach any product on your site from the homepage.
Work On Product Pages
Your company's survival depends on your product pages, so you should give them lots of attention. But unfortunately, eCommerce SEO services have witnessed many people who own online shops just describe their wares in a few paragraphs and include a picture or video.
You need to provide additional information for Google to find your product pages. SEO services have laid down the specifics of the improvements you should make.


Think carefully about what you call your product. You'll also see it reflected in your page's SEO title and URL. To capitalize on this, consider including a keyword or phrase people frequently use to find products like yours.
For instance, if you're selling T-shirts, you should probably call them "T-shirts" or "tees." Therefore, the term will also be included in the SEO title and URL.
Right Image Choice
Your product page would be incomplete without any images. Try putting yourself in the customer's position. Which website would you buy a product from, one with a large, legible image that shows the product from every aspect, one with no image, or one with a small image that makes it hard to see the product?
Search engine optimization relies heavily on high-quality photographs; therefore, providing them to your consumers is a no-brainer. In addition, you need high-quality images to elicit responses for your eCommerce advertising campaign. 
The filename is the first place you should go to, when trying to optimize your photographs for search engines. Ignore the urge to upload random photos with filenames like "IMG0010.jpg" to your catalog pages. Instead, consider naming the file after the product's name plus a keyword, such as east coast-skinny-jeans.jpg.
Incorporate search-engine-optimizable phrases that people would use to find these photographs because, as per eCommerce SEO services, you must offer multiple perspectives on your offering if they are looking for them online.
Customer Reviews
If you have a solid product, allowing reviews is another way to increase consumer trust.
Even negative feedback can sometimes be helpful. For example, you can increase your profits by charging more for an item that has received rave reviews while still selling enough of the cheaper option.
Utilize Responsive Design
People today frequently use their mobile devices to shop. eCommerce SEO services have observed that if you own an online store, switching to a responsive layout can help your site rank higher in search engine results and provide a more satisfying shopping experience for your customers. When ranking websites, Google considers how well they work on mobile devices.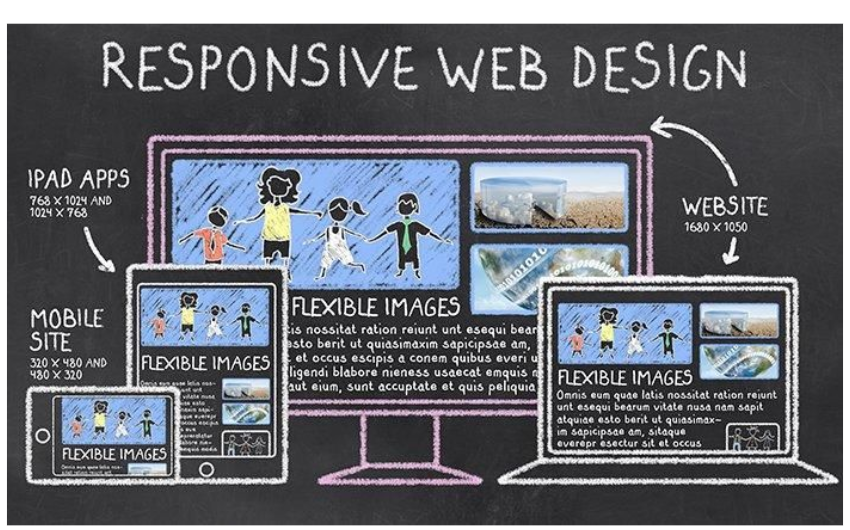 Improved Page Speed
The time it takes a page to load can affect its ranking on both desktop computers and mobile devices. Google gives you a ranking boost if your eCommerce websites load quickly.
How can you slow down a website's loading time? The goal should be to eliminate as much clutter as possible from the page. For instance, if your white column of body text obscures much of the image in the backdrop, you may not need that image. Similarly, SEO services disable extras that aren't helping your online store make money.
This improved speed can boost eCommerce customer loyalty as customers may revisit you frequently. 
Curate Backlinks For eCommerce SEO
Google also considers the quality and quantity of inbound links when deciding where to place your pages. Your site's credibility and authority will increase according to the number of links pointing to it from reputable sources.
Creating inbound connections for online shops need not be complicated. One simple white-hat link-building strategy is guest posting on blogs associated with your niche. First, email the site owners you're interested in, outlining three or more topics that could serve as guest posts.
Must-Have eCommerce SEO Tools
Ahrefs
You can use Ahrefs to fine-tune and monitor your technical SEO efforts if you run an online store. It helps attract inbound links to your site and your competitors' sites, and eCommerce SEO services offer a helping hand. Communicating with someone linked to a competitor might often result in that person relating to you instead. Reliable services allow you to introduce one of your best articles that you think might appeal to their readers and offer a link to their site.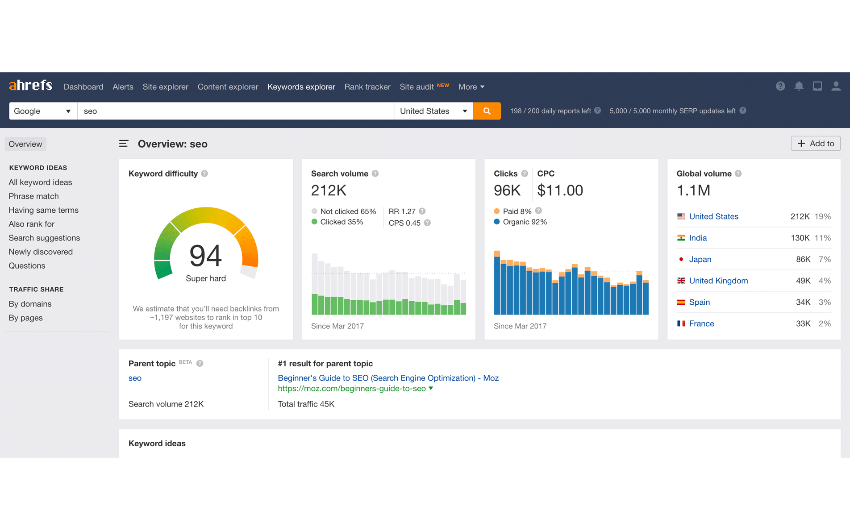 Ubersuggest
Approach an eCommerce SEO company that can find the ideal keywords for your eCommerce site and discover similar keywords to improve your search engine rankings using this helpful tool.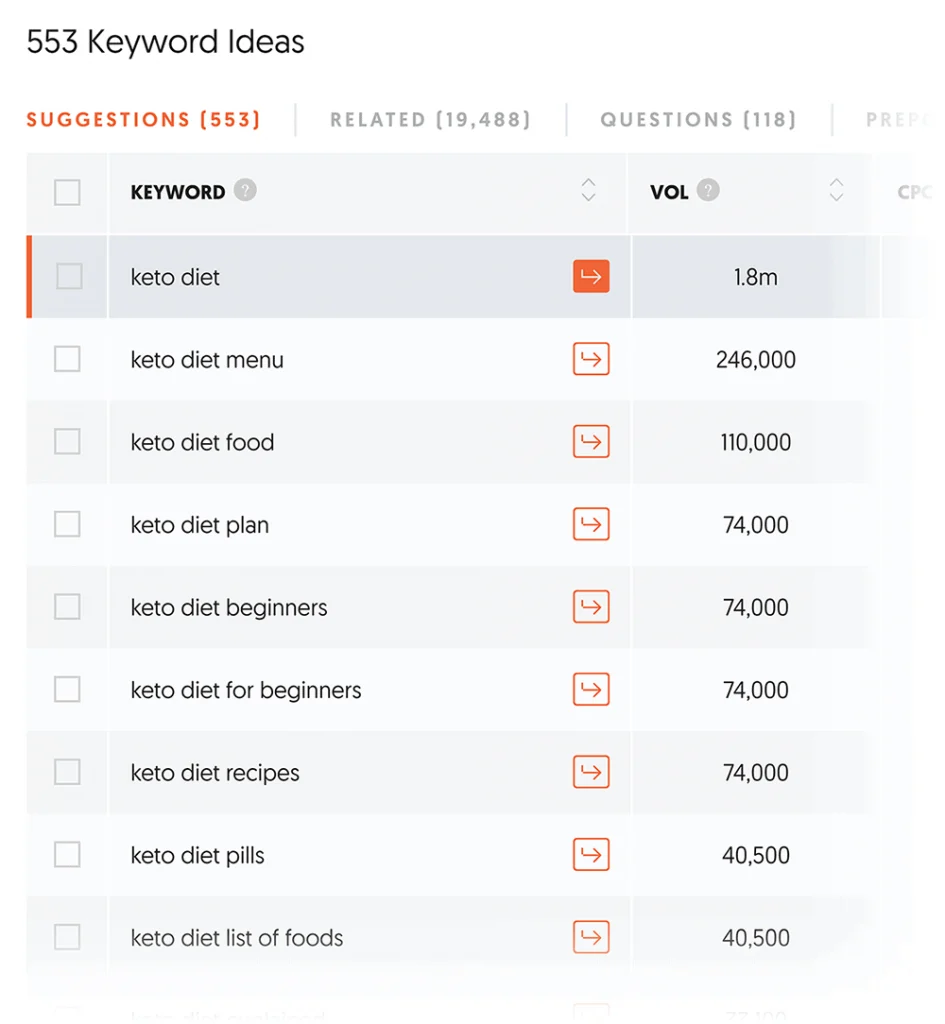 Your eCommerce SEO company shares insights so that you can start the process by entering a keyword associated with your product. Then, information regarding relevant terms, CPC, search volume, and more will be gathered via web scraping from various online sources included in your SEO services.
MOZ
For keyword research and discovery, locating relevant link-building opportunities, and analyzing the metrics of competing websites, MOZ is the best tool. In addition, you can choose how much to invest on your eCommerce SEO strategy between the free and paid versions.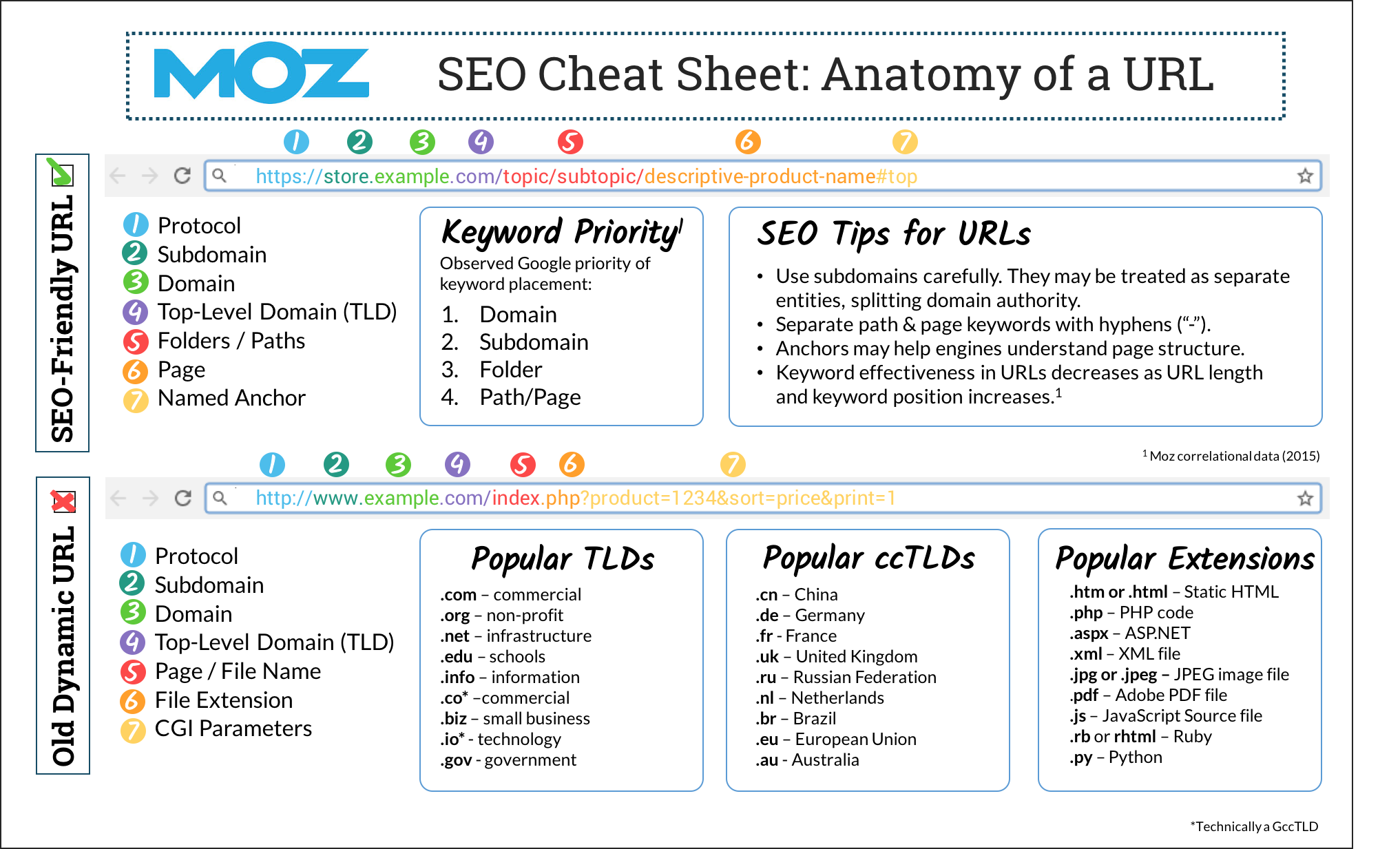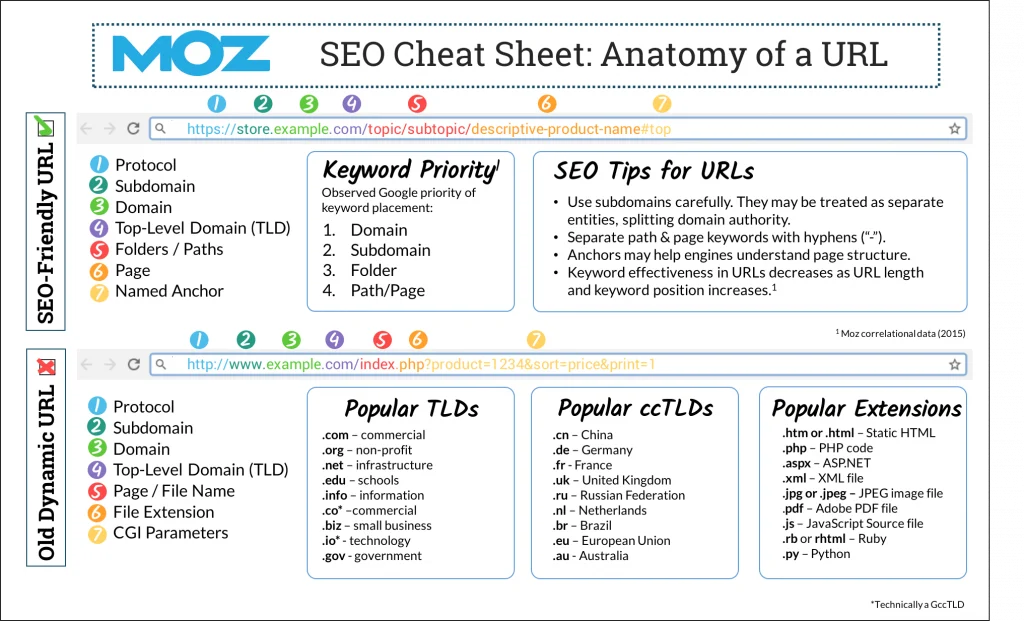 Wrapping Up
There is a lot more that goes into eCommerce SEO services for online stores. That includes web SEO for websites, link development, and content promotion for eCommerce businesses.
FAQs
How do I start an eCommerce website SEO?
Search engine optimization (SEO) has indeed developed into a crucial aspect of online advertising. Thus, it is essential to start SEO for your company. Here are your online store's five finest search engine optimization (SEO) tactics.

– Search for Keywords That Make Sense and Can Be Improved.
– Pay attention to On-Page Search Engine Optimization.
– Make sure that each product has its unique description.
– Accelerate Page Loading Time.
– Establish Credible Inbound Links.
How do you develop an ecommerce SEO strategy?
Increasing a website's traffic via organic search results is a straightforward activity; all it takes is familiarity with the proper procedure and a willingness to stay with it for any significant amount of time.

– Hone your technical skills.
– Select a keyword to optimize.
– Make your page as efficient as possible.
– Create a network of inbound connections to it.
How can an ecommerce business benefit from SEO?
The benefits of using search engine optimization for an online store are outlined below.

– Produce Long-Term Foot Traffic
– Advertise Your Company
– Interaction With Customers
– Construct a Remarketing List
– Bring in a lot of money
– Move the Needle on Consumer Choices
How do I choose keywords for my ecommerce website?
Though it may appear complicated at first, one of the easiest SEO tactics is simply choosing keywords to include in your content.

– Create a rough list by brainstorming
– Do some investigation on the offerings of similar businesses
– Check out Google's own Keyword Tool
– The best option is to use Ubersuggest
– Do your research using Amazon's keyword tools