SEO Agency Chicago
Search engine optimization is the key to ensure high visibility on search engines to help you reach potential customers.
Schedule a call
Drive Organic Traffic to your Website
Increase Conversions with SEO services
If you are looking for Chicago SEO services that will take you to the next level, look no further.
Traffic
Increase organic traffic to your website with comprehensive and dynamic SEO Services.
Conversion
Convert traffic into leads and sales with results-oriented conversion rate optimization.
Loyalty
Turn happy customers into powerful advocates and loyal marketers of your business.
Why SEO?
Organic traffic is one of the most common and cost-effective ways for businesses to attract visitors to their websites. Google gets over 5 billion searches every day. Ranking first in search results is a great way to reach the hundreds of thousands, if not millions, of people who are looking for your content, products, or services.
3.5 billion Google searches are made every day
90% of user never look at the second page of Google Search
95% of young adults search for online reviews for local businesses
Request an SEO Analysis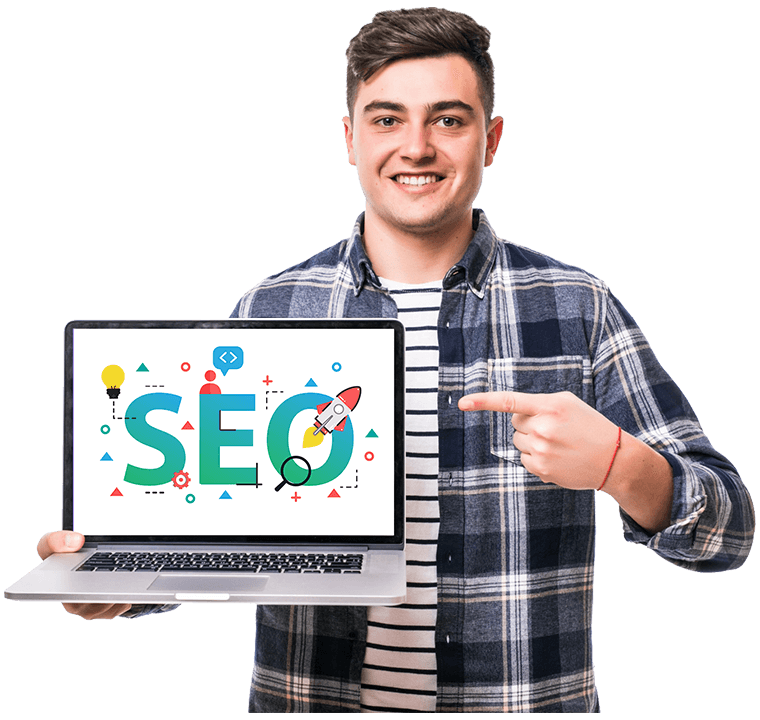 Our
SEO Services
in Chicago
Keyword Research and Strategy
Our Chicago SEO experts analyze the performance of your website. We recognize specific keywords and generate compelling content that maximizes your SEO investment's return.
On-Page SEO
Our on-page SEO strategies are designed to boost your click-through rate, generate eligible leads, and optimize your return on investment.
Link Building
Our
SEO agency
Chicago builds organic ties through an SEO-driven content marketing strategy and collaborations with high-authority publications.
Local SEO
To improve your brand's overall efficiency and sales, we handle your local SEO strategy from content optimization to Google My Business listings.
Content Development
Our SEO copywriters produce data-driven, keyword-optimized content that can propel any website to the top of search engine results.
Ecommerce SEO
With the help of our expert Chicago SEO consultant, you can boost traffic and sales to your online store.
Take a look at how we approach SEO strategies
Our Chicago SEO company takes the time to learn about our clients' company objectives and requirements. At Brainvire, we don't just promise results; we achieve them. We aim to increase not only your search engine rankings but also your return on investment. We achieve this by evaluating the industry and implementing an SEO strategy that is customized to all companies' needs and objectives.
Our SEO team starts analysis to formulate SEO plans after undertaking extensive research. SEO strategies are designed to improve brand awareness in the digital environment by striving for higher search engine rankings once the SEO plans are complete. Our Chicago SEO experts create your brand using white hat SEO techniques to drive organic, skilled traffic to your website.
The SEO content is written with the right keywords and innovative inputs to be able to float through multiple channels and create the most traffic and leads for our clients. To retain individuality in the same business domain, our SEO consultant in Chicago creates personalized SEO plans for each of our clients.
Clients Speak
Here's what our clients say about us
They're trustworthy and dependable. Because of the team's consistent and reliable honesty, the client is able to trust in their growing relationship with them. I appreciate their responsiveness the most.


Mahmoud Paridehpour
CIO - 4sgm.com
Brainvire Infotech's efficiency and flexibility inspire confidence. The team is willing to work long hours to ensure a smooth workflow and timely communication.



Kyle Hoggatt
CEO - Couponchief.com
Not only have they delivered what they said they would as per the timeline but they're easy to communicate with. The project's success allowed their team to create more versions of the solution and add more features. The project was completed according to the initial timeframe.

Dan Henderson
President- TRIDEL
Their design team is top-notch and ahead of the curve; they understand the customer behaviour. Crafted amazing digital solution which helped to convert the vision, and achieve what we were looking to. Kudos to the team.


Vinay Jatwani
Founder - Entrepreneur
The app has supported continued business growth, and it has attracted artists from various geographic regions. Brainvire Infotech excels at collaborating with start-ups. They offered valuable, informative suggestions throughout the entire timeline.

Andy Ginjupalli
President- Bay Alarm Medical
Why Choose Brainvire as Your SEO agency in Chicago?
Brainvire has been recognized as a leading Chicago SEO company by some of the top industry review sites.

We have access to the latest Google features, SEO tools, and software to guarantee maximum impact on your online campaign.

Our

Chicago SEO experts

are experienced and Google Certified. 

We believe that there's no cookie-cutter approach to SEO. We stay current on SEO news and practices to create a robust strategy. We also offer SEO services Los Angeles to small and large businesses.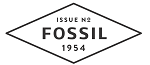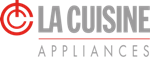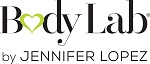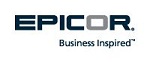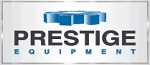 Blog
Read the latest updates, news, and happenings in the SEO space.
Frequently Asked Questions About Our SEO Services in Chicago
Search engine optimization is more commonly referred to as SEO. The foundation of all SEO practices is optimization. Once the presence of your brand (website, content, and social media platforms) is optimized across the internet, you enhance its visibility online. Your website will find its way to the search engine results pages on the first page (SERPs).
Based on the number of hours needed for your project, we calculate a monthly retainer fee. We turn the total number of hours for the duration of your campaign into a retainer fee until we've measured the total number of hours.
SEO is a complicated and ever-changing area. You get the best quality, most up-to-date SEO services by partnering with SEO consultants like us. This not only contributes to long-term growth but can also save you money by eliminating in-house campaigns that aren't well-optimized.
SEO is a long-term technique that can take anywhere from three to four months to see tangible results. However, the development is long-term, sustainable, and cost-effective. Our Chicago SEO consultants ensure that your company is seen first by your customers.
Our Chicago SEO company offers a comprehensive set of services for our clients. From the initial SEO audit to ongoing support, we've got you covered. We conduct a competitive analysis, develop a comprehensive SEO strategy for both on and off-page optimization, and provide persuasive, engaging content marketing services.
The different search engines have slight variations. In your SEO strategy, however, you should typically rely on Google, as much of your target market would make use of this leading search engine. The bulk of the organic traffic also comes from Google.
Everybody needs higher margins of profit. For you, SEO saves money. SEO will push customers to your website and place them in front of your brand, products, and services. We have spent years refining our tactics for SEO to become a leading SEO agency Chicago.
Each search engine optimization strategy is measured and introduced to our clients to give them an idea of the analysis and the possible outcomes of the effort. Our Chicago SEO experts assess the output of various website elements such as headings, titles, page speed, schema, page URL, layout, and content using various metrics.
Keywords are the words that people use the most to find goods and services on search engines. Using these high-ranking keywords will help a website generate traffic. More traffic means more conversions, which aids in business growth.
On-page SEO improves a website's search engine ranking by using strategies on the page itself. It includes SEO content as well as a page's HTML source code. Since content is produced according to the needs of the webmaster to achieve meaningful results, there is no set rule for determining the frequency of On-page SEO.