Double Your Revenue with Local SEO Consultant Los Angeles
Grow your traffic, leads, and sales with Local SEO Services Los Angeles
Schedule a call
Drive Organic Traffic to your Website
Reserve the Top Spot on Search Engines
Brainvire is a Los Angeles SEO company specializing in putting high-performing SEO strategies into action.
Industry Experience
Brainvire has been helping companies in all sectors to expand their online presence to drive more sales for more than 20 years.
Dedicated SEO Professionals
One of the many ways in which we do this is by having a dedicated Los Angeles SEO consultant for each client.
Long-term Relationships
Our affordable SEO Los Angeles Company believes in owning the voice of our customers and we work hard to prove it every day.
Custom SEO Solutions to Help Your Business Make a Mark
If you want to expand your company significantly, search engine optimization, or SEO, is the way to go. It focuses on the website users who are most likely to convert and keeps them on the site. To help you meet your most relevant audience online, a tailored search engine optimization approach focuses on on-page and off-page SEO, which includes topics like keyword analysis and content distribution. Why do you need local SEO services Los Angeles?
Your website casts a very small net
Potential customers who search for a service or product you offer will not find you
Missed opportunities by not maximizing on the most common way consumers find businesses online
Request an SEO Analysis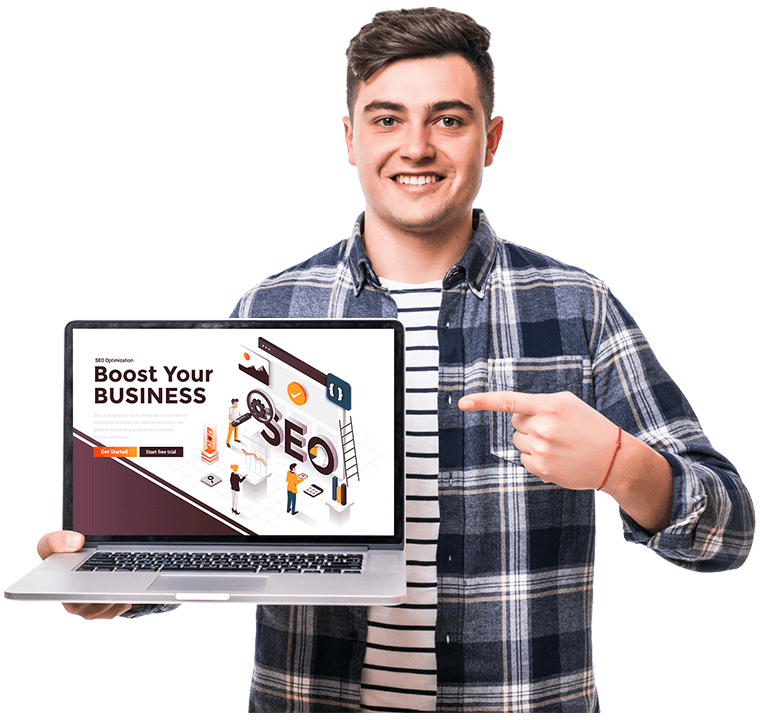 All Your
SEO Needs
, One Destination
We Use Proven Search Engine Optimization Solutions to Ensure Your Online Success
Website Audit
Auditing your website allows your dedicated SEO expert Los Angeles to discover areas of improvement and opportunities for your SEO strategy. Our SEO services begin with a website audit.
Keyword Research
Our meticulous analysis process for keywords is the cornerstone of our SEO services. The unique keywords that we target help us identify our audience and push your site with valuable traffic.
On-Page and Off-Page SEO
By helping search engines grasp the semantic importance of a website and its web pages, on-page SEO places a website to rank well for search words. Off-page SEO improves Google's perception of which websites can rank higher.
Content Creation
Your website's content is what consumers are relying upon to help direct them through the buying funnel. We will provide quality content to drive not only the ranking of your website.
Local SEO
Brainvire's Los Angeles SEO consultant will help you place first in local search results. To effectively improve your exposure and sales, we use validated SEO tactics, specialized methods, and white hat SEO practices.
Reporting
A well-designed SEO report is comprehensive, transparent, and, perhaps most importantly, clear enough to understand and interpret the client. Basically, we do weekly and monthly basis reporting to the clients.
Take a look at how our Los Angeles SEO consultants approach SEO strategies
We take the time to understand your business needs, requirements, and goals as your SEO agency. We then identify your key performance indicators (KPIs), evaluate your conversion path, and conduct comprehensive research on keywords.
An analysis is the next step, covering competitive benchmarking, in-depth site audit, review of site analytics, and risk assessment of links. We collect and evaluate all your business data to determine the variables that impact your digital presence.
Here we start executing the marketing plan. With high-performance keywords, we optimize your web pages and blog posts, enhance your site layout, and manage your market listings.
Clients Speak
Here's what our clients say about us
They're trustworthy and dependable. Because of the team's consistent and reliable honesty, the client is able to trust in their growing relationship with them. I appreciate their responsiveness the most.


Mahmoud Paridehpour
CIO - 4sgm.com
Brainvire Infotech's efficiency and flexibility inspire confidence. The team is willing to work long hours to ensure a smooth workflow and timely communication.



Kyle Hoggatt
CEO - Couponchief.com
Not only have they delivered what they said they would as per the timeline but they're easy to communicate with. The project's success allowed their team to create more versions of the solution and add more features. The project was completed according to the initial timeframe.

Dan Henderson
President- TRIDEL
Their design team is top-notch and ahead of the curve; they understand the customer behaviour. Crafted amazing digital solution which helped to convert the vision, and achieve what we were looking to. Kudos to the team.


Vinay Jatwani
Founder - Entrepreneur
The app has supported continued business growth, and it has attracted artists from various geographic regions. Brainvire Infotech excels at collaborating with start-ups. They offered valuable, informative suggestions throughout the entire timeline.

Andy Ginjupalli
President- TRIDEL
Why Choose Brainvire for Affordable SEO Los Angeles?
SEO experts with 20+ years of experience-

At Brainvire, our team of

SEO experts Los Angeles

prides itself on being a diverse group of digital marketing specialists. Each member of our team possesses a distinct set of skills that not only contributes to our client's success but also enables our team to provide dynamic services and solutions tailored to their specific requirements.

In-house Work-

All of our content is produced in-house by an established team of

Los Angeles SEO consultants

, talented content writers, web designers, and more at Brainvire. This strategy ensures that every SEO campaign we build conveys the same message and adheres to the industry-leading quality standards to which our team has been trained.

Tracked Data-

Our

SEO experts Los Angeles

provide monitored data such as phone call monitoring, user demographics, and source data in every

local SEO services Los Angeles

package they create, enabling you to see and gauge the efficacy of your SEO campaign.

Consistent Results-

We've only had one goal in mind: to provide companies with the highest-quality SEO services possible. With this target in mind, our

Los Angeles SEO consultants have assisted thousands of businesses in achieving first-page Google rankings by offering SEO services that facilitate long-term growth.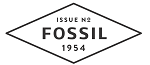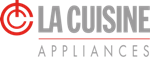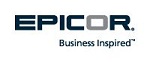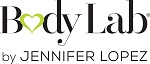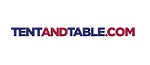 Blog
Read the latest updates, news, and happenings in the SEO space.
Frequently Asked Questions About Our SEO Services in Los Angeles
Search engine optimization is more commonly referred to as SEO. The foundation of all SEO practices is optimization. Once the presence of your brand (website, content, and social media platforms) is optimized across the internet, you enhance its visibility online. Your website will find its way to the search engine results pages on the first page (SERPs).
Organic traffic is advantageous since it is earned rather than bought, but it does require a substantial investment of time and resources in SEO services to be effective. The ability of search engines to identify the purpose of search queries has improved, making it even more important to use the right keywords to drive traffic.
Since the cost of SEO is highly dependent on various variables, there is no simple answer to this question. Each SEO package we create is tailored to the client's needs and priorities in terms of scope of work and cost.
SEO is a long-term technique that can take anywhere from three to four months to see tangible results. However, the development is long-term, sustainable, and cost-effective. Our Los Angeles SEO consultants ensure that your company is seen first by your customers.
On-page optimization means methodically updating the website so that it reaches more of the online users who are searching for the goods or services you provide. We will crawl each and every page of your site to find areas for SEO enhancement, as well as introduce technical SEO by retrieving all HTML source code that is harming your site's rating.
The different search engines have slight variations. In your SEO strategy, however, you should typically rely on Google, as much of your target market would make use of this leading search engine. The bulk of the organic traffic also comes from Google. Our Los Angeles SEO experts formulate different strategies for different search engines.
Yes, we provide high-quality and affordable SEO Los Angeles. We are an SEO company based in Los Angeles that provides offshore SEO services to a variety of organizations around the globe.
Our Los Angeles SEO consultants work with any company that is engaged in business growth as a result of SEO and online marketing efforts because we believe in the transformative potential of SEO for companies of all sizes and in all industries.
A technical SEO audit conducted by an SEO expert Los Angeles identifies issues with the website from a search engine perspective and makes recommendations about how to improve results. The audit will look into concerns with the website itself, as well as whether or not connections are to blame for the site's poor results.
The method of pushing a website up in organic search results for selected keywords to increase website traffic and lead generation is known as search engine optimization, or SEO. Google, Yahoo, and Bing, for example, use extremely complex algorithms to determine where a website ranks online.