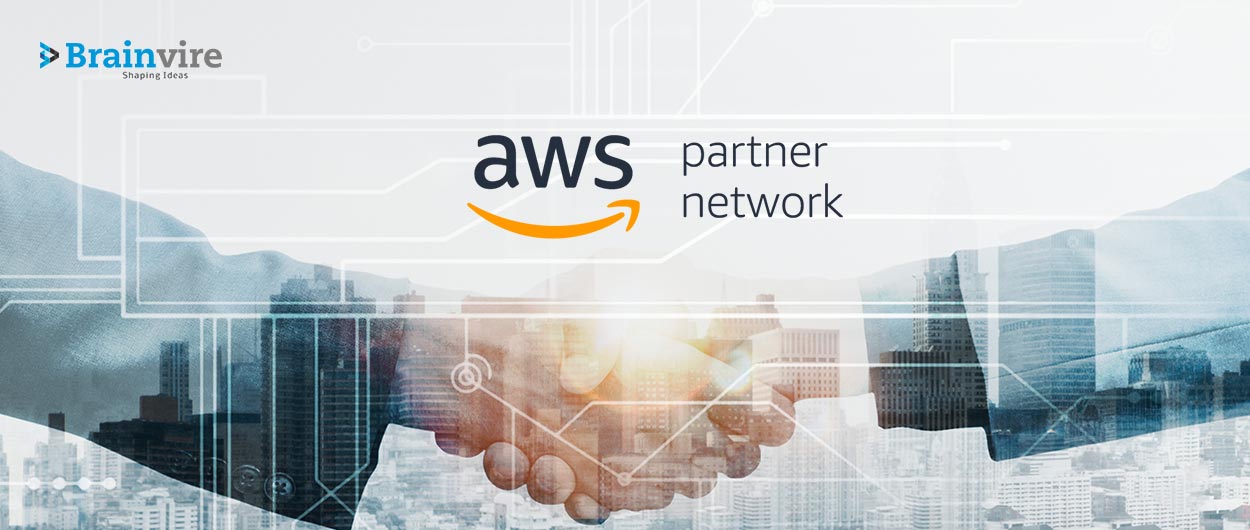 You might have often heard a discussion among your development team whether to hire an AWS partner for your next venture or not. Let's find answers to this and start with questions like– "What is the Amazon partner network" and "Do you need it?"
What is AWS Partner Network (APN) and How does it work?
Amazon Web Services Partner Network (APN) refers to the global community of developers who have won the approval badge from AWS after standing tall to several criteria. These experts in the partner program are considered officially adept at using AWS to build solutions and offer services to their clients while leveraging the technology and support to create and market AWS solutions.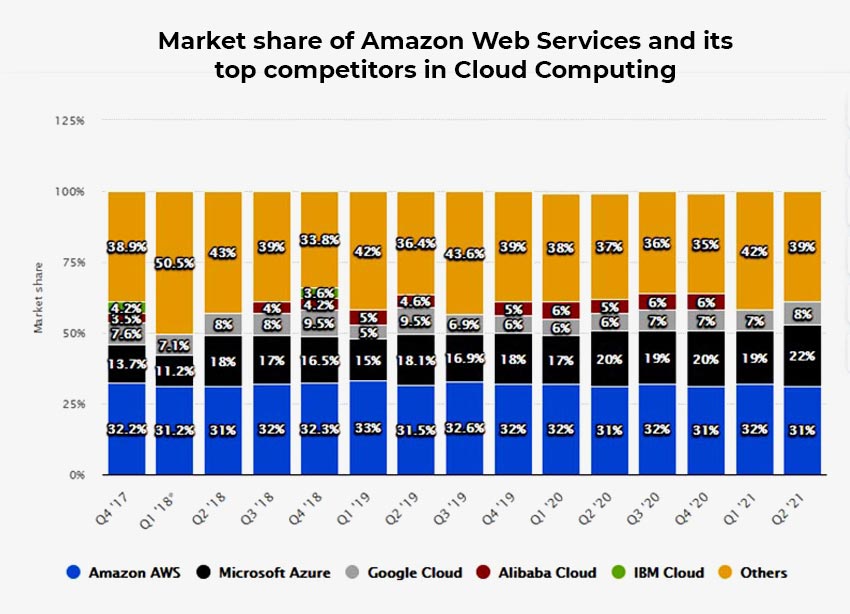 The partners within the network are classified based on the type of services they offer, their expertise level, and their additional specializations. In simpler terms, these categories correspond to the consulting or technology, partner tier, certified consultants and architects, and AWS Partner programs, respectively.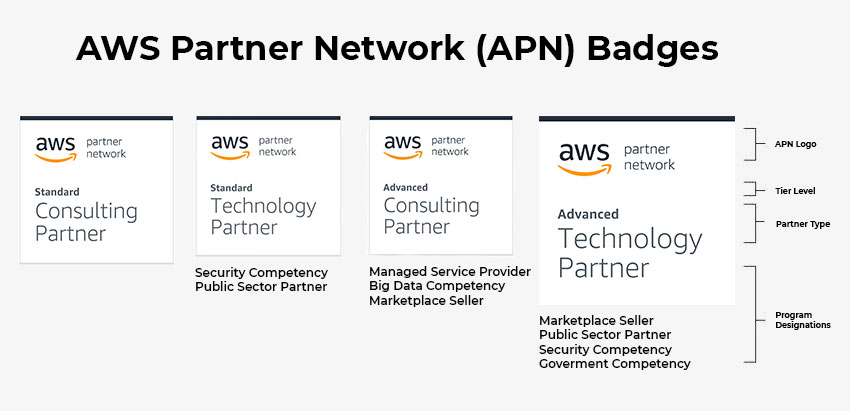 Now that you have learned what an AWS Partner Network (APN) is, let's move to the implications of AWS Partner Network for your business.
Why Do You Need an AWS Partner Company for the Development of Your Business?
AWS partners help their clients leverage Amazon Web Services, the most widely used cloud services platform.
Let's discuss the 5 benefits of an AWS partner company for your business.
1.  Smooth Cloud Transformation
Evolving business, changing technologies, and ever-growing customer needs call for continuous optimization. An AWS  consulting partner helps you cater to all the changes well in time so that your business stays updated and utilizes opportunities. Timely identification of opportunities enables you to make the most of them.

2.  Streamline Key Focus Areas
Running a business requires several complex activities. Managing your AWS-powered cloud computing doesn't need to be one. Whether you need to identify new growth opportunities for your business or help with AWS foundational technical review, your AWS partner company will handle it all. Additionally, if you need help with media customer enablement resources, they can guide you effortlessly.
3.  Handle Issues in Time
AWS partners have years of experience, due to which they can understand and fix an issue well in time. Additionally, unlimited access to virtual AWS resources for partners further strengthens the backing. These resources provide quick solutions to several technical bottlenecks.
4.  Get the Best of AWS
The vast expanse of services in the AWS marketplace can be overwhelming to understand all by yourself. However, an expert knows these services and your business needs. They can perfectly bridge the gap between the two to help you make the most of the immense potential of  AWS cloud computing and help you stay ahead of the curve.
 If you want to explore the AWS marketplace, say for software development or marketing support, you can find an expert to help you make the most of this cloud software.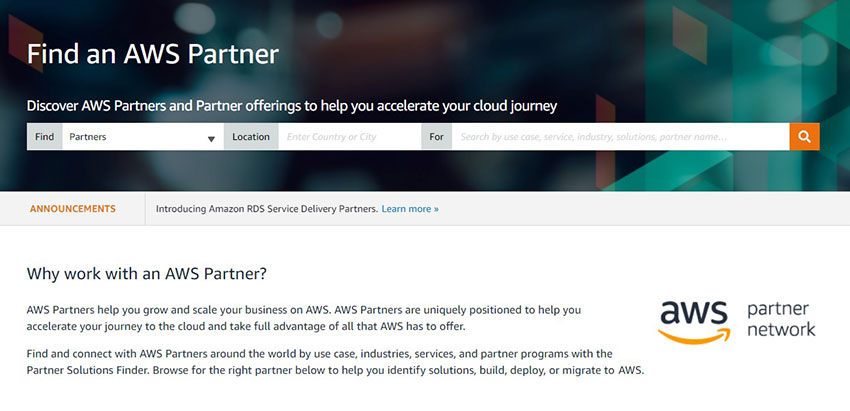 5.  Cost-Effectiveness
When you hire Amazon Web Services consultants, they use their inside-out knowledge to maximize your return on investment. In simple terms, the likelihood of earning more by investing the same sum boosts substantially.
 Why Should I Build My AWS Team In-house?
It is often a dilemma to build your in-house AWS cloud services team or outsource it to independent software vendors. Building your team will be fruitful if you have several ventures you'll need them for. Also, the cost of hiring and training them will be high. Additionally, you will have to wait until the team can sync to work on the project.

On the contrary, when you hire experts for this cloud software, they can start working on your software solutions then and there. So it means that you can save big in terms of time and money.
My business needs are unique. Will the AWS partner company be able to cater to them?
If you doubt whether a partner will effectively cater to your unique business idea, let us assure you that these partner program experts provide services and solutions to align any use case. Whether you need help with specific security and regulatory compliance or enable or support customers during the entire customer life cycle, experienced AWS partners will have you covered. The partner network is created to serve diverse customer needs.
If you are planning to hire AWS partners who can handle your next development venture and deliver solutions within no time, have a look at our all-inclusive Amazon Web Services. Our AWS experts can help you with AWS Consulting, Computing, Application Scaling, and Mobile services.
Brainvire is a reputable IT consulting firm with over 20 years of experience serving some of the most prestigious names across industries. Right from building an app for healthcare brands, a social cause to the media and entertainment industry, we have done it all. Brainvire can be your partner in your journey to the cloud.
FAQs
How do I become an AWS consulting partner?
Consulting on Amazon Web Services (AWS) typically requires certification from Amazon, while specialized credentials might also be needed. Even though certification may be attained without a degree, many organizations prefer candidates to have at least a bachelor's degree in information technology or a closely related discipline.
How much do AWS partners make?
An Aws Partner in Cloud Migration & Application Modernization can expect to make anywhere from $1,675 per hour to $2,216 per hour on average.
How can AWS APN partners help customers get accustomed to cloud adoption?
Customers may grow their cloud-based enterprises with the help of an APN Consulting Partner's services in areas such as go-to-market strategies, marketing, and technical assistance. The APN Partner directory is where AWS customers may locate the appropriate partner.
What are the two types of partners AWS has?
Both consultancy and technological collaborations are available to businesses through Amazon Web Services.