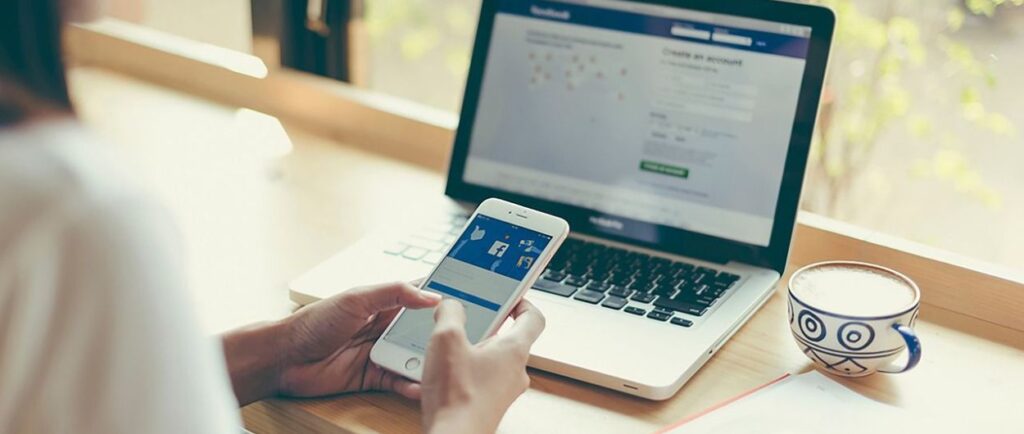 When was the last time you bought from a physical store? If you look at your daily buying history, over the years, you may find that most of the buying happens online now as compared to a few years ago. Especially if you belong to GenZ, you will find that buying online is more of a norm rather than in-person purchases. 
According to a report, the number of online shoppers has increased as compared to those who make in-person purchases. Due to the pandemic, many countries saw a change in buyer behavior since offline shopping was not a very popular option due to lockdown. 
The following chart represents the "change in e-commerce usage to purchase products normally bought in-store due to coronavirus (COVID-19) worldwide as of March 15, 2020, by country."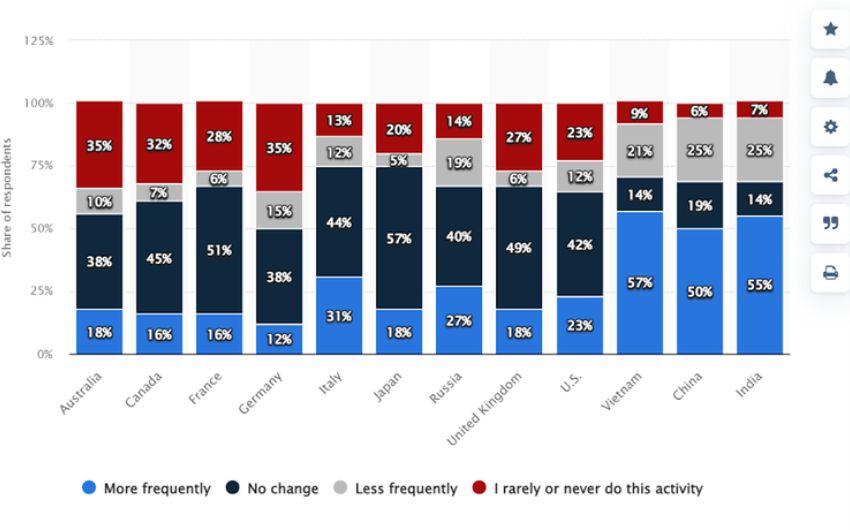 There have been many studies lately studying buying behavior, especially in light of the recent pandemic. Take this survey, for instance. In 2021, 20,000 consumers belonging to 12 global markets were surveyed. They were asked to comment on the reasons why they prefer to shop online.
The reason that superseded was that online shopping was easier and could be done at any time of day. Another reason was its convenience over the trouble of shopping in brick and mortar stores. 
Another survey, conducted in 2020, studied the reason why shoppers chose to buy a product when shopping online. The leading reason was free delivery. Other reasons included reviews and easy return policies as their reasons to buy a product when shopping online. 
In the chart below the "leading reasons among internet users for purchasing a product when shopping online worldwide in 2020" are represented.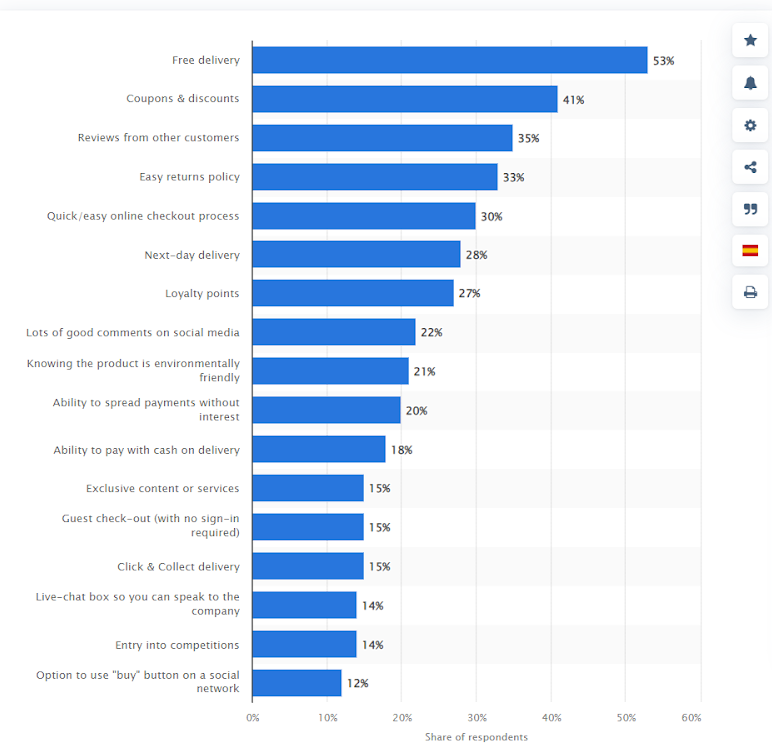 Over 2 billion people bought online products or services and sales figures for e-retail went surpassed $4.2 trillion in 2020, as portrayed in a report by Statista. Retail e-commerce saw more than 25 percent growth in that year through eCommerce development.
It is well known that the likes of Amazon and eBay are the leading players in the field of ecommerce. And this is not a new development. It is noteworthy that these ecommerce behemoths have been in the lead for nearly two decades. The latest figures show that Amazon and eBay are the most visited online marketplaces globally as of 2021. 
Amazon emerged as one of the first ecommerce marketplaces after its advent in 1995. It started as an online bookstore, but then with time, it became the largest online retail marketplace in the world. 
While traditional bookstores were offering as many as 200,000 titles at a time, Amazon offered so much more. And having no physical limitations, the scope for growth was tremendous. 
The other success stories in the field of online retail were eBay, which started in 1995, and Etsy, which launched in 2005. Even though many other marketplaces emerged over a period of time, Amazon continues to dominate the space. 
Amazon's total net sales were nearly $110.81 billion in the third quarter of 2021, a majority of which were obtained from net product sales. Take a look at the chart below that represents "Net revenue of Amazon from 1st quarter 2007 to 3rd quarter 2021."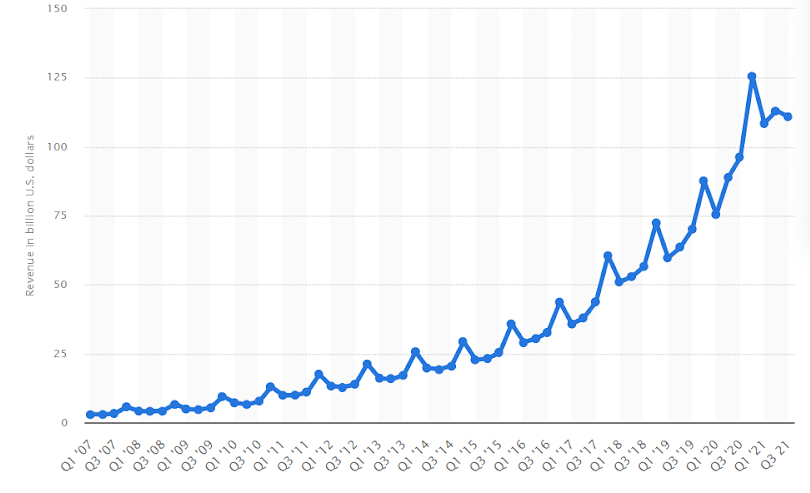 Having said that, several new marketplaces have also emerged. Though they are no competition to the giants, they have been making a mark and gaining a reputation as independent online marketplaces. 
What Is Facebook Marketplace And How Does It Work?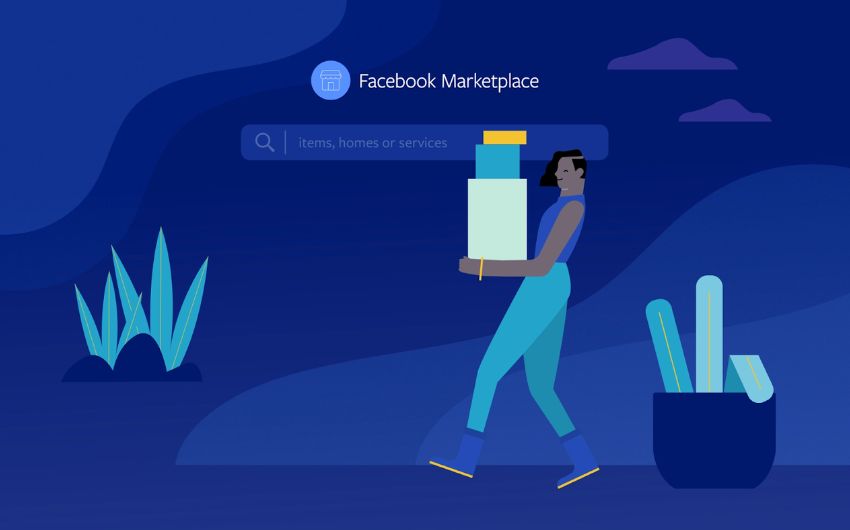 The growing popularity of online marketplaces is abundantly clear. And apart from the ecommerce giants of the world, there have been other online marketplaces that have been thriving too. Take, for instance, Facebook Marketplace, which offers an attractive platform for buyers and sellers alike.
Facebook Marketplace is Facebook's platform where people buy and sell items to others in their community. People can find items for sale near them or around the world from other Facebook users. They can also post items they want to sell and set a price or ask for offers from buyers.
Facebook Marketplace is also used as a selling platform by people looking to get rid of their old items or pick up something new. It has millions of Facebook users who are constantly posting items they want to sell, whether they're simply pre-loved objects or are ending their lease on an apartment. 
[Also Read: eCommerce Advertising: Why Paid Media Works And How To Make The Best Out Of It]
Users looking to buy can search for items based on their location or by browsing through posts from other Facebook users in order to get an idea of what's available. 
Before delving any further into its utility here is little insight into how it all started. Mark Zuckerberg launched Facebook Marketplace in 2016 as a space for direct buying and selling items through the social network. A few years in, the company reported that Facebook Marketplace had crossed one billion monthly users in Q1 of 2021. 
In 2020, a new feature called Facebook Shop was launched by Facebook. It is slightly different from Marketplace, as it allows small businesses to put up catalogs. During the period between January to March in 2021, there were an average of 1 million monthly global users and 250 active stores on Facebook Shops. 
Why Facebook Marketplace And How It Is Beneficial?
With Facebook Marketplace, businesses and individuals can post their products and services on the platform to reach a wider target audience. It also gives them the opportunity to use Facebook's targeting system, which helps them reach the right customers more effectively.
Though it was previously only utilized for peer-to-peer selling, Facebook Marketplace is now also available for merchants, though in select regions. This is interesting as more online marketplaces emerge, and users have a wide variety of choices as to where they want to shop. By using Facebook Marketplace, brands have the chance to leverage the interactions already taking place on Facebook.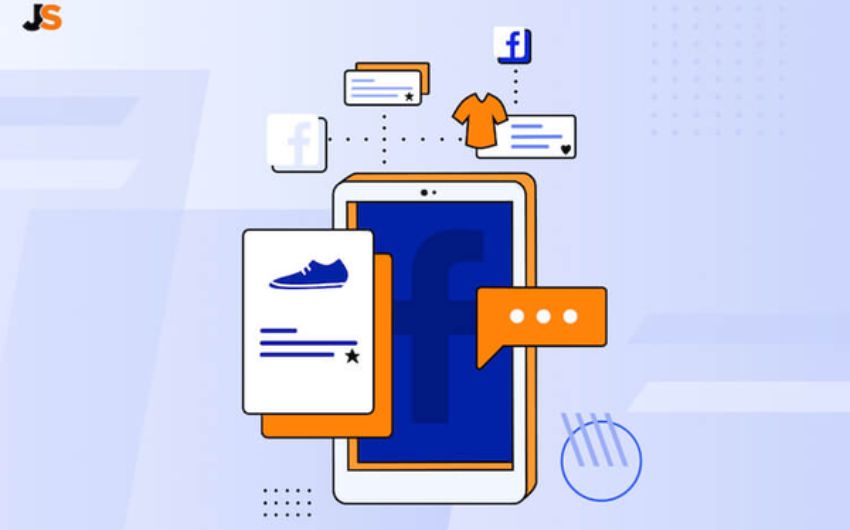 Benefits Of Facebook Marketplace
The many benefits of using the Facebook Marketplace are enumerated below. 
1. Streamlined platform
By using Marketplace, all consumers can earn money by listing their products and promoting them online. Also, the platform is fairly simple to use. It is possible that you may not be an expert salesperson. 
Yet, you have a great opportunity to engage your customers. Everything from the listing of products to contacting the customer or making a purchase it's all a simplified process. 
2. Free and convenient to use
Facebook Marketplace eliminates the need for expensive subscriptions or paid applications for selling. You just need to create an account. Except for Facebook, it is not necessary to purchase any other application or register for a separate account. This application is also available on any smartphone, tablet, or computer.
3. Extensive product types
On the Marketplace, it is possible to sell nearly anything. On the product listing page, there are several categories, including clothing, accessories, toys and games, electronics furnishings, home and garden, and entertainment products. You can also sell cars, houses, as well as new or used items of all types.
4. Targeted reach
Facebook makes it possible to personalize user experiences. In a search engine, the Marketplace shows customers what products they are most interested in. Specifically, it prioritizes the sellers in a particular region. It helps in reaching a wider target audience without having to take a lot of effort for SEO.
5. Wide customer base
As of the beginning of 2021, Facebook Marketplace had already surpassed 1 billion users globally. CEO Mark Zuckerberg had announced last year, during a call regarding the company's Q1 2021 earnings, "This modern commerce system is going to bring together a number of areas where we either already have strong offerings – like in ads, community tools, and messaging — with areas like Shops, business messaging, and payments that we're focused on ramping up now."
[Also Read: A beginner's guide to marketing with the Adobe Experience Platform]
How to Buy and Sell Items on Facebook Marketplace?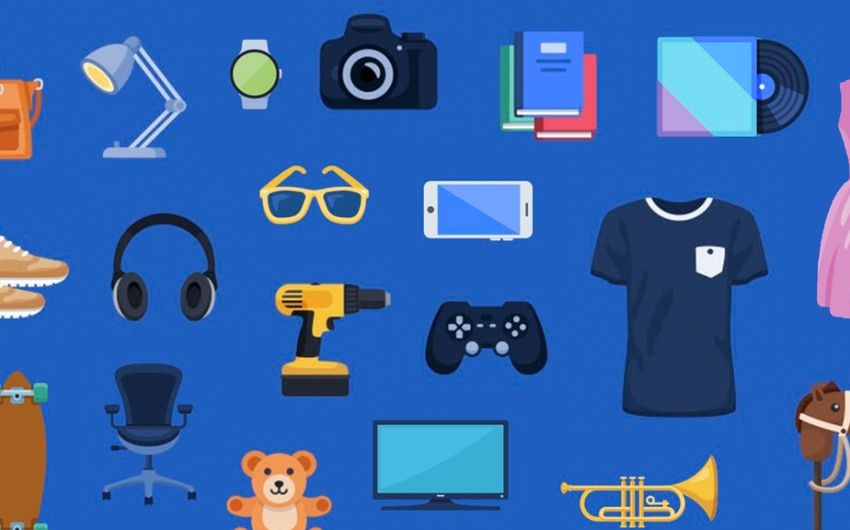 In many ways, Facebook Marketplace resembles the popular platform, Craigslist. The added benefit is the connection between friends and friends of friends rather than strangers. 
Since direct buying or selling is not applicable, there are no shopping or cart fees involved as usually found on websites developed through magento development services. In the case of delivery and payment, Facebook's involvement is nil. It's as simple as having the option to sell items without going through the trouble of opening a store. 
More or less, you can say that it's like a garage sale, but digital. So all you need to do is post items that you want to sell, and anyone within your community interested in buying them will get in touch with you.
What do you need to make sure you make the best out of Facebook Marketplace?
To understand the platform well and utilize it to your advantage, you can speak with Brainvire's digital marketing experts. They will guide you through this process and help you make the most of the platform.  
Facebook Marketplace is possibly more suitable in cities, where the possibility of finding buyers is higher. It is especially a great alternative for items that aren't worth the shipping costs.  
You can sell items on Facebook Marketplace by following these steps:
1. Find the items you want to sell.
2. Take a good photo of the item.
3. Add a price and description of the item, including any condition issues or flaws in it.
4. Add contact information and location details, including your name, phone number, and email address, as applicable
5. Select a "Sell Now" or "Sell Later" option for when you want to sell your item
6. Click "Post"
You also have the option of adding an image or video of the product if you want to provide more details about it or show customers how they would use it themselves.
Facebook Marketplace is perfect if you're looking for a good bargain. When someone decides they want to buy something, they go to the Marketplace on Facebook and select the category that best fits what they are looking for. 
If you happen to be selling something in the same category, your listing will show up. If they are interested in purchasing an item, they will usually message or call the seller to arrange it.
You should make sure that your product description is detailed and accurate, pictures are clear and bright, the price is fair, and you should be responsive to customer messages. 
Sellers can list their items on Facebook Marketplace for free, and buyers can browse through the listings by location or category. Apart from this, Facebook has been making some major changes to its marketplace and they are having a significant impact on how people buy and sell.
 This is how AI adds to the experience 
AI plays an important role in the way people shop in the current times. Facebook has leveraged this technology to make Marketplace a better experience for Facebooks users. 
Because of AI, Marketplace is more efficient and personalized. It is making a positive impact on the pace and likelihood of buyers finding sellers. Interestingly, the automation can help improve the quality of photos and even facilitate listings and messenger conversations. 
AI also helps by making suggestions for price ranges and categories. For instance, if a seller is putting up an office chair for selling, AI will offer suggestions as to the most suitable price range depending upon the recent sales of similar products. 
That is not all. AI will also auto-categorize the product as 'furniture' based on the pictures and descriptions posted by the buyer. 
More options and convenience for buyers and sellers
Facebook has added more forms of content sourced from different businesses. These include home services, cars, home rentals, and deals from mainstream ecommerce sellers. 
Safe Community 
With the help of AI, Facebook monitors the content posted on Marketplace. Moreover, to improve the quality of content posted, Facebook Marketplace offers the options for buyers and sellers to give ratings as per their experience. 
Strategies For Optimal Facebook Marketplace Results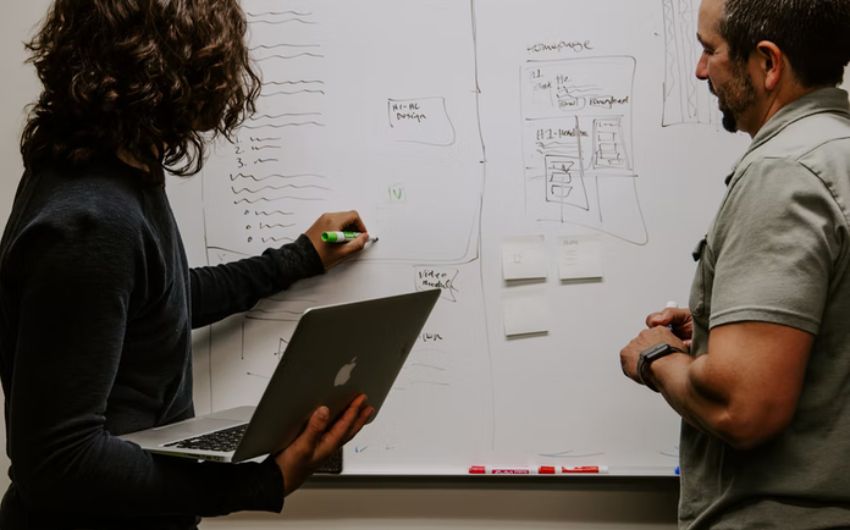 Apart from having good items to sell and posting good pictures, there are social aspects that help establish relationships between sellers and buyers. Due to the already existing social nature of the platform, they don't have to go out of the way for it. 
In contrast, you have to take strategic measures to sell as you have the opportunity to compete in the marketplace against individuals and businesses alike. Here are a few strategies that can help you establish connections and sell well consistently. 
Increase the chances of being discovered by new customers
Brand recognition is essential. This is the fastest way to find people through Facebook. When Facebook users trust you, this reflects on your business brand. One thing you must consider when looking into a Marketplace is that your potential clients will already be looking for something they want to buy. 
This is an advantage over the Facebook adverts, where your message interrupts Facebook users while they scroll through their feeds. The sales funnel is the same for prospects who search for products through search engines. FB Marketplace users have already reached a "buying mood" based on their entry into the communities.
Ensure that you are comparing results and analyzing what is selling well in the Facebook Marketplace. Some products may sell better on your website or on Shopify stores but may fail to perform that well on Marketplace.
Similarly, the inverse is possible. Make a preliminary search by examining the categories to find the best sellers already listed. Use that information for list creation. 
Visit other pages and look for the most profitable sellers to maximize your sales. Your advertisements and listing listings should perform well if you conduct an investigation first.
The best way to make sure that you can sell your items and build customer trust is by following these steps:
-Prepare your inventory and make sure it's in good condition.
-Take good pictures and write clear descriptions.
-List the right price for the item.
-Keep in mind that you can only list up to 20 items at a time, so use this space wisely!
Moreover, remember to include a link in your description so that people can find more information about your item if they need more convincing before purchasing it. Also, make sure your profile includes contact information so that potential buyers can find you easily. 
Run Facebook ads for Marketplace placement
Show your listings in the Newsfeed or Marketplace. Make sure to write an attractive title. Consider combining these goals into your marketing program.
To get the most out of this feature, you need to know how to advertise your product on Facebook Marketplace. And it is not tough at all. Just go to the Create Ads page and choose Marketplace from the list of ad types. Next, enter your location, select your category and create your ad.
Facebook has also released a step-by-step guide on how to use the Facebook marketplace for business owners. It provides an overview of how to advertise on the Facebook marketplace and what type of targeting options are available for businesses.
[Also Read: 11 Topmost Ecommerce Trends to Follow in 2021 and How to Include Them in Your Strategy]
The Future of Shopping Is Here (conclusion)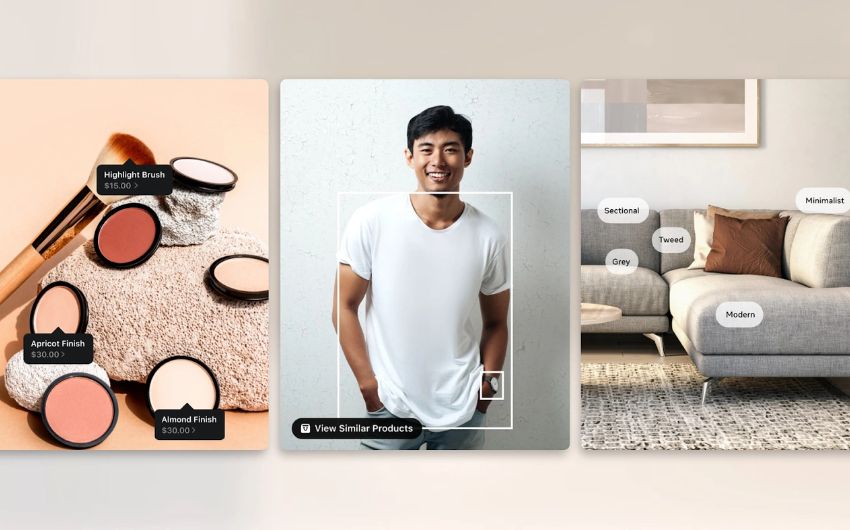 With over 1 billion monthly visitors on Facebook Marketplace, commercial activity has been steadily growing. It has gained more importance, as due to the pandemic, there has been a definite rise in online shopping activity worldwide. 
As the competition in online commerce is increasing, merchants are looking for diverse platforms for selling their products. Given the shifting scenario, Facebook is working toward making Facebook Marketplace a more wholesome ecommerce platform. 
More new features are likely to be introduced in the near future. Whether you are an individual seller or a business owner, Facebook Marketplace offers an exciting and innovative platform. 
As the very process of selling and buying continues to evolve, ecommerce platforms are becoming more diverse, innovative, and beneficial for both, sellers and buyers. Facebook Marketplace is therefore a unique platform for people to find, buy and sell things. A pre-existing social network allows sellers to reach buyers conveniently. 
FAQs
What kind of products are available on Facebook Marketplace?
Facebook marketplace has many categories of products, including home and living, fashion, sports and fitness, automotive, electronics and computers, toys and games, health and beauty. You can also find other miscellaneous items like clothes for your pets or furniture for your apartment.
How do I access Facebook Marketplace?
Facebook marketplace can be used only by Facebook users. To access it, go to the Marketplace icon at the top of your News Feed on Facebook.
What are the benefits of using Facebook Marketplace for my business?
Facebook Marketplace has been steadily gaining traction ever since it started.
The benefits of using Facebook Marketplace for your business are:
– It's free to use
– You can post unlimited items on the platform
– You can create a dedicated page for your business on Facebook Marketplace
– Your advertisements will be seen by people who haven't liked your page yet
How do I get paid when someone buys my item on Facebook Marketplace?
When you sell an item on Facebook Marketplace, you can set your own price and payment terms. You'll receive your payment from the buyer through PayPal or a debit card. Facebook doesn't charge listing fees or take a cut of the sale price. If you want to offer your buyers a payment plan, you can also set it up in advance on PayPal or Venmo.
Does Facebook charge for Marketplace?
No. Unlike other marketplaces, Facebook Marketplace is free to use.
How do I increase marketplace sales on Facebook?
You can use these tips to attract more buyers. Including more keywords in the title and description can be helpful. Also, make the description detailed and as exact as possible. Another thing you can do is, post attractive pictures of your merchandise. You can consider hiring a professional photographer.