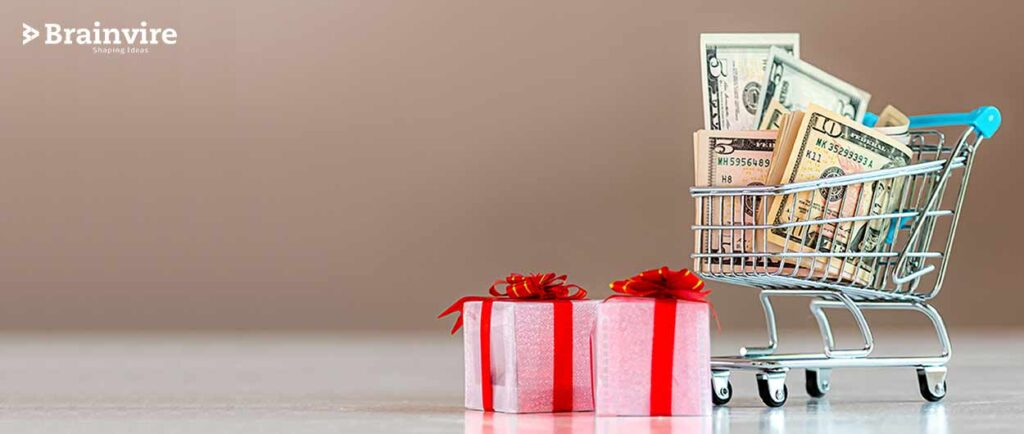 All of us live in a world where everyone is trying to get the most out of everything. Customers want everything at their fingertips, and they want it right away. So there's no surprise that ecommerce is gaining more popularity than ever before all over the globe. It helps people achieve their shopping dreams while sitting at home comfortably in an air-conditioned room.
When Brainvire was approached by the top ecommerce platforms that sell party tables, tents, chairs, and bounce, we did some research. We talked to many marketers in the USA before deciding that we would like to take up the opportunity of helping them grow their business. We also found out why the client could not get any leads or sales with their existing website. 
It turned out that they paid the total price for every single lead/sale generated through their website but still weren't getting quality traffic since their competitor's websites were ranked higher on search engines due to good link acquisition strategies adopted by the companies. In addition, the cost per lead or sale was high because their competitor's website had good backlinks, which helped them rank higher on Google SERP, so they were able to spend more money on SEM campaigns.
SEO
Brainvire decided to run a full-fledged SEO Link building strategy targeted towards the competitor's website with our expertise in link acquisition. As a result, we acquired many excellent links that helped them significantly improve their overall domain authority in about six months. This set the foundation of ranking higher on search engines, which improved conversion rates over time due to increased traffic coming from organic searches rather than paid channels like Google Ads or Facebook ads.

All-in-all, it took a few months to analyze their competitor's websites, find link acquisition opportunities and build quality links. By this time, the concept was gaining more popularity due to great UI/UX design, ease of user experience, and technological advancements.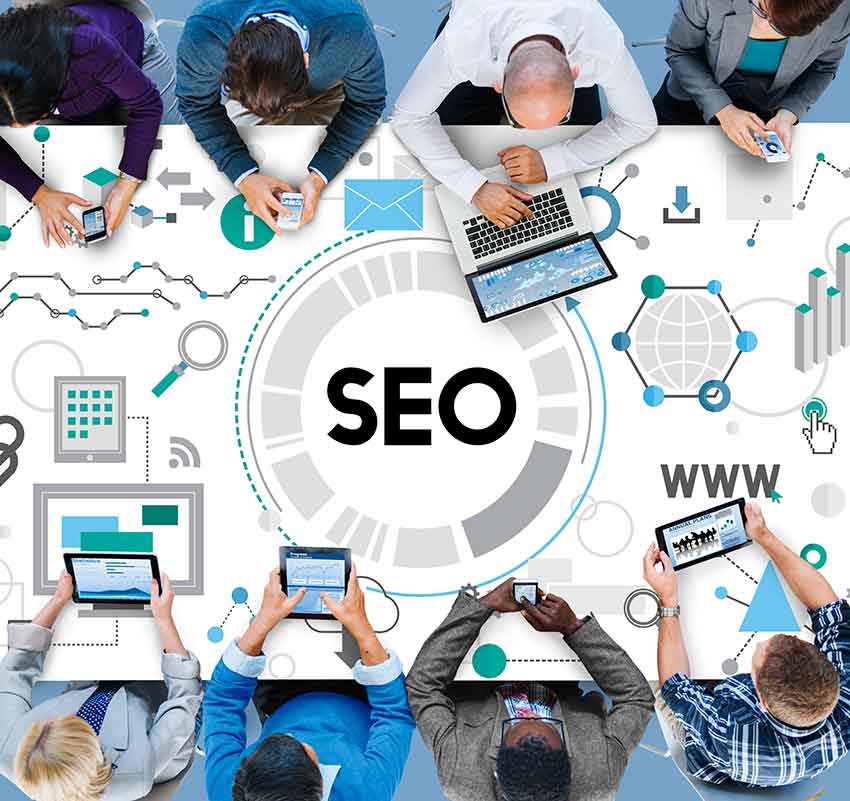 The entrepreneur had started another company in the same niche but with a different product that helped people buy custom tables for their events needs like weddings, parties, etc. The business was growing since they offered amazing furniture designs that no other companies were providing then. This again led them to look out for marketing experts who could help them grow faster than ever before!
Social Media Strategy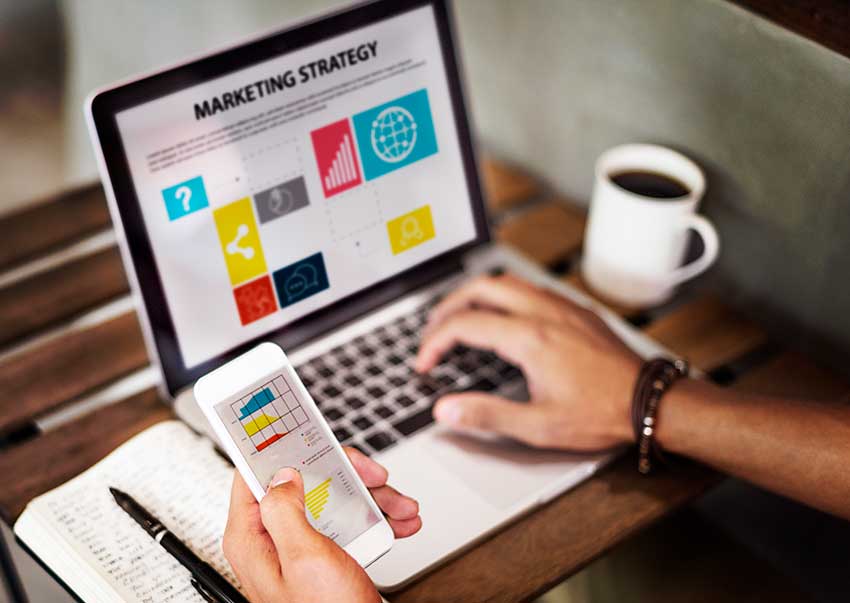 We decided not just to stop here and help them acquire more traffic and a social media presence. We'd identified a couple of interesting marketing strategies for this new business and worked with them to implement the strategies successfully. This is how we helped them acquire more leads through Social media marketing by setting up social profiles on different networks like Facebook, Twitter, Instagram, etc., helping them publish interesting content regularly to build their social presence, which in turn results in conversion (lead).

Newsletters
We also set up their newsletter system using an open-source platform that enables people to join their newsletters with just one click when they subscribe. This is one of the easiest ways of getting in touch with their existing customers or potential customers since these are people who have expressed interest in their business by subscribing to their newsletters. 
These types of campaigns help them generate good quality traffic, which converts into leads.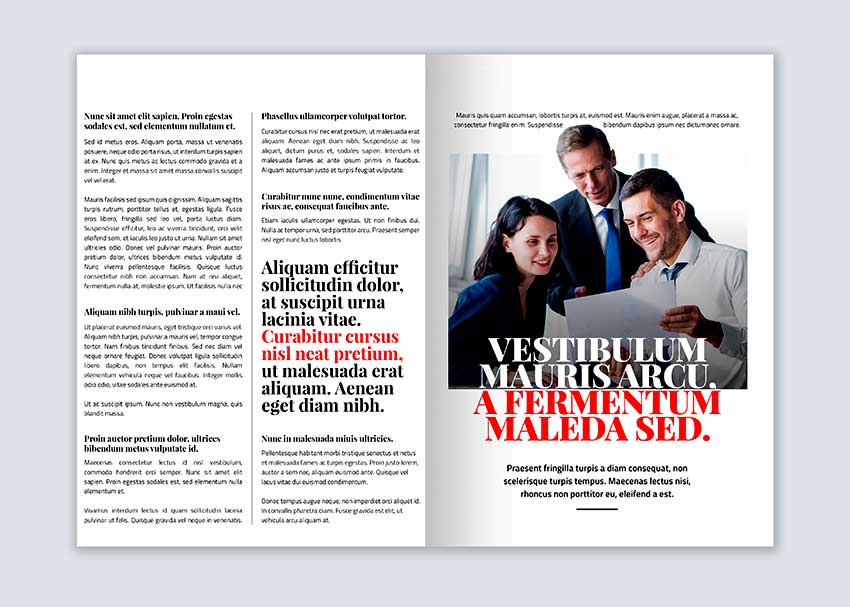 All of the above mentioned strategies are organic, which means they're not paid marketing tactics like Ads, Facebook ads, Bing ads, etc. 
Instead, we only use these platforms during our SEO campaign for link acquisition and on-page optimization to generate more traffic through natural sources like Google search.
Brainvire has helped this Ecommerce platform scale its business exponentially by implementing effective Digital Marketing techniques, thus helping them generate more revenue every month!

Organizations that sell online face a lot of challenges like:
Digital marketing campaign management
Digital market intelligence and insight generation
Digital sales and revenue tracking and enabling business decisions at the speed of the web.
Not to mention, they have to deal with hundreds of channels through which consumers search for products or brands before buying. 

Brainvire Digital Marketing provides 360 Digital marketing solutions, including Digital Strategy Consulting, Digital Media Management (SEM, SEO), Social Media Marketing (Organic), and Content Writing needed by such organizations. 
We helped them understand their customers' behavior and market trends through Analytics – so that they can make informed decisions for better daily sales and marketing management.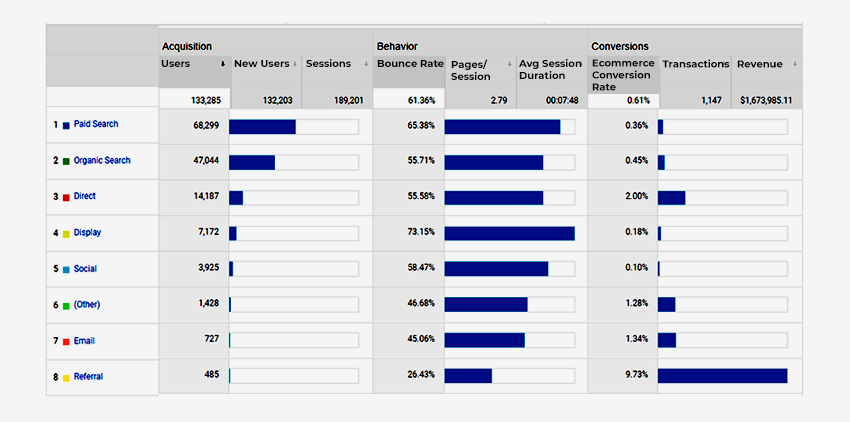 We worked on their Onpage SEO, ORM (Organic Search Marketing), Broken link building, Keyword research (Rental Keywords), and Digital Strategy Consulting. The client had started their business on the Amazon platform. They then shifted their operations to their own website.
Their old website did not have the required Digital marketing expertise, which was essential for an ecommerce website selling products online. The digital strategy was missing or insufficient; conversions were low; organic traffic was almost absent except for some visitors from Facebook and Amazon; Google Analytics stats often showed ZERO traffic on certain key product pages of the site; email campaign results were not encouraging either!

[Also read: 7 Ways To Take Your B2B eCommerce Store To The Next Level]
Content Optimization 
In the age of information overload, content is now a potent weapon for marketers to market their products and services. Our experienced content marketers worked on their On-page and off-page optimization and made it easier for search engine crawlers to index their websites.
Content Optimization services offered by Brainvire have helped many ecommerce companies in various ways. One such success story is of this client. The US-based online furniture retailer was looking to fuel its growth with a 360° solution that will bring relevant traffic from all major Search Engines, Social Media websites, and Direct Search Traffic from General web visitors. 
"Brainvire's Content Strategy team has been instrumental in laying the successful groundwork required for our website. In addition, the highly trained and skilled Content Marketing team has been instrumental in creating and managing our blog content across various social media platforms and advertising the same," said clients.
SEO On-page & Off-Page Optimization Services done by Brainvire to enhance the 
website visibility has helped it in multiple ways:
1) On-Page Optimization: On-page optimization is a way to get your web pages indexed quickly by search engines such as Google. On-page SEO focuses on everything that can be controlled within the website's domain. This includes both visible components like title tags, meta descriptions, and hidden factors like URLs, internal linking structure, and H1/H2 tags. On-Page optimization services offered by Brainvire include – On-page optimization, On-Page Basic to Advanced On-page SEO Tips & Tricks, On-page Keyword Research for Suggested Keywords, and Competitor Analysis.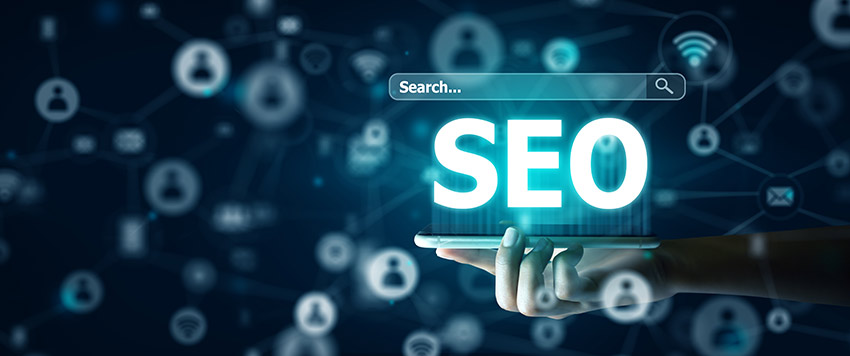 2) Off-Page Optimization: Off-page optimization is a way to get web pages ranked higher in search results through other sites linking back to them. Search engines determine which website they need to show more prominently by analyzing both on-site and off-site factors that affect the ranking of a webpage. The services offered by professional digital marketing agency Brainvire include Guest Posting, Article Submission, Directory Submission, Social Bookmarking, etc.
Offering services like On-Page SEO and Off-Page SEO is the key factor why the Content Optimization has been successful for the ecommerce client, which has helped it improve its overall revenues.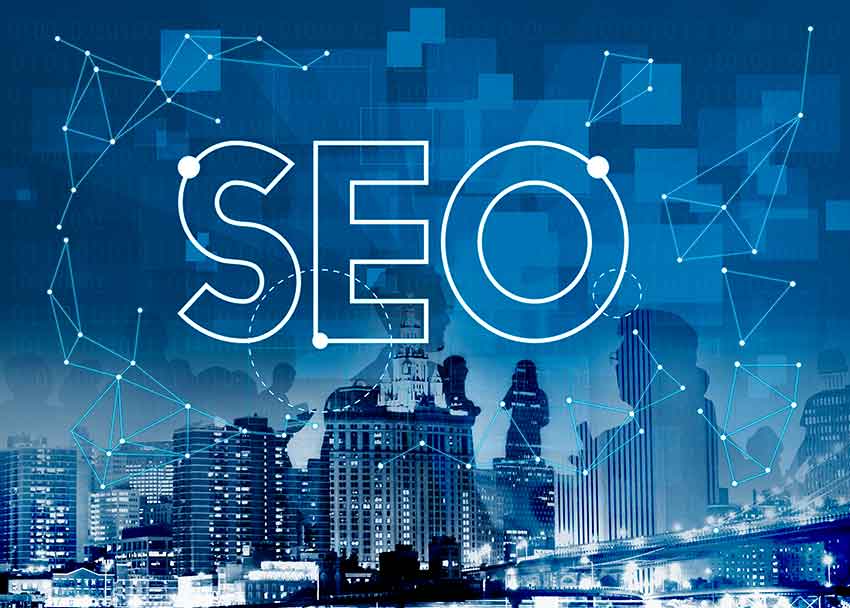 Apart from On-Page SEO that includes On-page and Off-page optimization, Brainvire also offers services like Content Optimization and Keyword Optimization.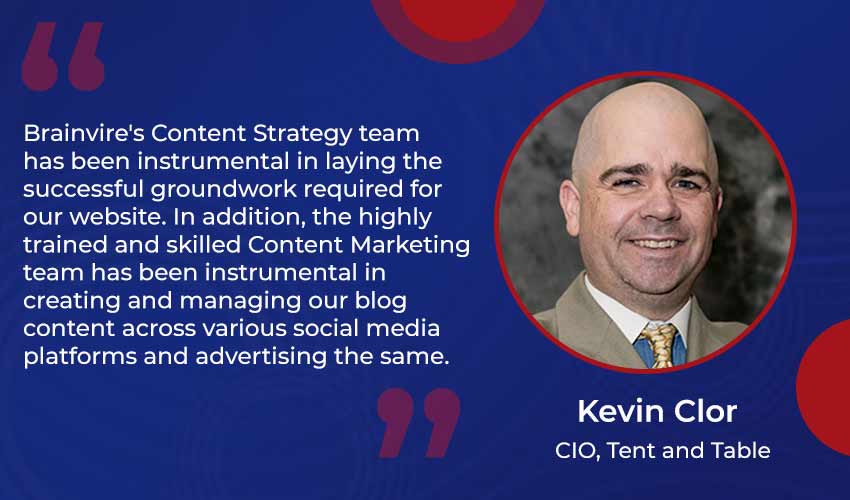 The first task was Onpage SEO that included checking 404 errors in their web pages; Fixing Redirects; creating sitemaps for better indexation by Google bots; Making 301 redirects from old website to new website; Selecting the best keywords for the client's slides product page using Google Ads Keyword Tool and SEO Keyword Optimization. 
Digital Media Management services included Digital Advertising via Google Ads, Facebook, and Google Plus Ads. On Social Media Marketing (Organic), we focused on building a Pogo Bounce community on Facebook.
Brainvire's Digital Marketing team also made the client understand that to make the best use of Digital media channels for Digital marketing campaigns; they need to have an in-depth understanding of Digital Analytics tools like Google Analytics / Adobe analytics which will help them make well-informed decisions about their Digital marketing campaign performance. 
Our team had pulled real-time sales data from Digital Analytics to make informed decisions while running his Digital marketing campaigns on various digital media channels.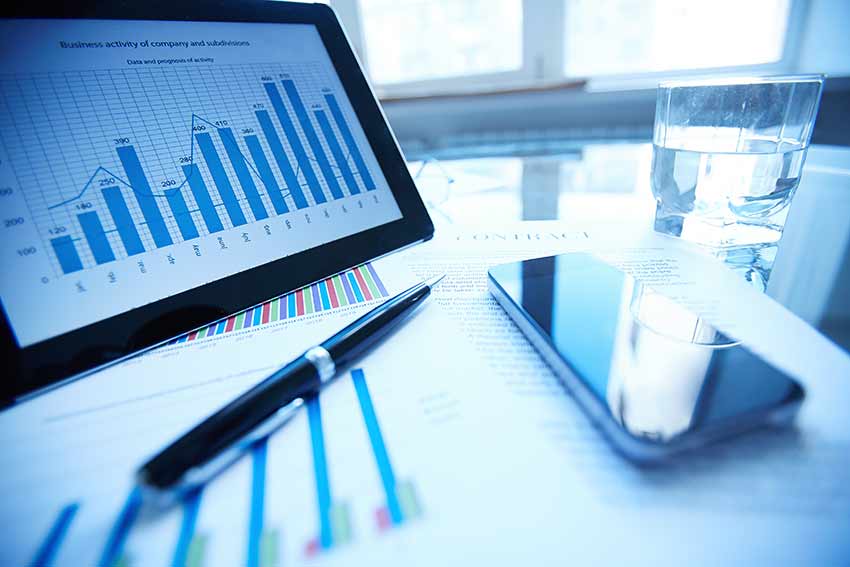 And last but not least, we provided them with Newsletters plus Content Writing services to communicate effectively with their prospects and customers through email newsletter campaigns, Digital PPC ads, and Digital content marketing.
The client was very impressed with our Digital Marketing Services, especially Onpage SEO services that quickly boosted their online sales conversions. Within six months of Brainvire Digital Marketing Services, the site has seen tremendous improvement in its organic traffic (visitors who found them on search engines), which helped them increase their staff count to manage Digital marketing campaign initiatives. 
We at Brainvire Digital Marketing team take pride in ensuring that our clients receive the best possible Digital marketing services because we want them to succeed online! The key differentiator between other agencies and us is that while most other Digital marketing agencies outsource Digital marketing services, we hire Digital Marketing experts who take Digital marketing initiatives under their wings!
About Client
They are one of the leading online shopping destinations for party tables and tent supplies. It specializes in renting tableware, serving ware, and other essentials to choose from a large inventory of disposable tableware, dinner sets, and other essential items for various occasions like weddings, birthdays, or baby showers.
Want to convert your idea into a successful app or website? Schedule your free call with our expert now.
They have another sister concern company that provides inflatable jumping castles (& climbing walls) suitable for all ages to play & enjoy themselves. They come in different shapes & sizes depending on the age group you want to attract towards your rental business & hence boost their revenue by conducting events near schools or universities where kids love to participate in such activities. The company has its headquarters in the US.
It's time to share the Success Story of our client, an ecommerce company that was struggling with its website performance &, eventually, couldn't perform well in SERPs (Search Engine Ranking Pages) due to lack of proper visibility because of poor design, substandard hosting service providers.
This case study is about how Brainvire helped them by providing 360 Digital Marketing Services like SEO (On-page and Off-page), ORM (Organic), Social Media Optimization (SMO), SEM, Google Ads, etc., that helped them not only rank better on Search Engines but also increased the overall Return On Investment (ROI).
The Situation – The Failure
It started with their CEO making a request: "Our search engine position on Google and other search engines are really bad. Please make sure you improve it as soon as possible."
The SEO team tried to fix it up but soon realized that nothing was working in their favor. They had no idea what they were doing wrong because all the implemented strategies were based on proven concepts of the Digital Marketing Industry.
They started digging deep into the problems, which led them towards substandard hosting providers who offered cheap shared hosting plans at dirt-cheap prices with just a couple of dollars per month for something as important as a website's online presence.
And finally, after many tough days of research, there came a solution – Brainvire.
The Situation – The Success
After switching to Brainvire's fully managed dedicated server, Digital Marketing services like on-page and off-page (SEO), social media optimization (SMO), including social bookmarking, directory submissions, etc., were provided within the estimated time frame with expected results.

Brainvire also helped them by providing Google Ads PPC Campaign. Each dollar spent got a $10 return. And soon after two months, these figures rose to $12-$13 then eventually reached $20.
The Return Of Investment (ROI)
After implementing the strategies mentioned above, we see a drastic change in the client's website traffic – from 123 visitors/day to over 6000 unique/day, a roughly 1800% increase in just three months.
These changes resulted in better & effective business that helped them generate $150k revenue within those three months; now, it is giving $200k profit per month. The best part? This growth rate is still increasing day by day.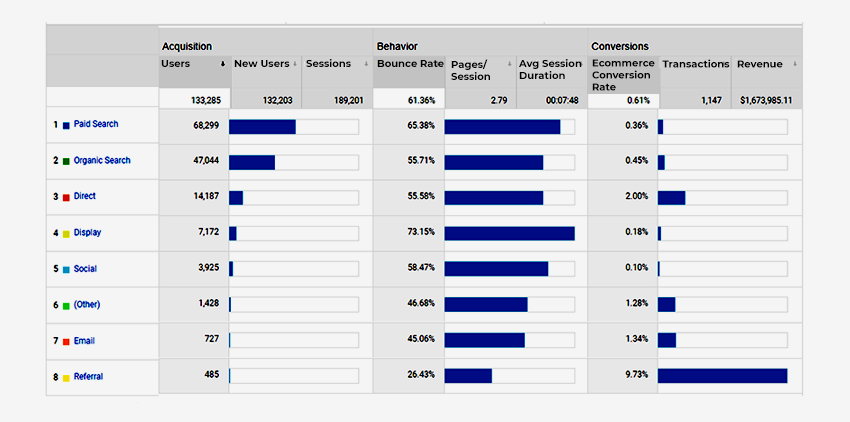 And as far as ranking on Google SERPs (Search Engine Result Pages) is concerned, they are now ranked #1 for several keywords like "party supplies," "disposable tableware," "plastic tableware," "disposable glasses," and "plastic glasses."
Conclusion
Brainvire helped Party Tables and Pogo Bounce by providing 360° Digital Marketing Services like ORM (Organic), SEO (On-page and Off-page), Social Media Optimization (SMO), including Promoting blog posts on Facebook & Twitter accounts for driving traffic to their website, Google Analytics Reports based on real-time sales data of visitors converting into customers, SEM, Newsletters, etc. This has boosted the overall ROI.
This is just one Success Story among 100+ such success stories that prove Brainvire is at its top in providing Digital Marketing services backed with 24X7 support. And it's all because we were able to meet their expectations.
Just like them, you can also expect a long-term relationship with us by availing our services at an affordable price! So, if you're interested in working together, feel free to get in touch via info@brainvire.com.