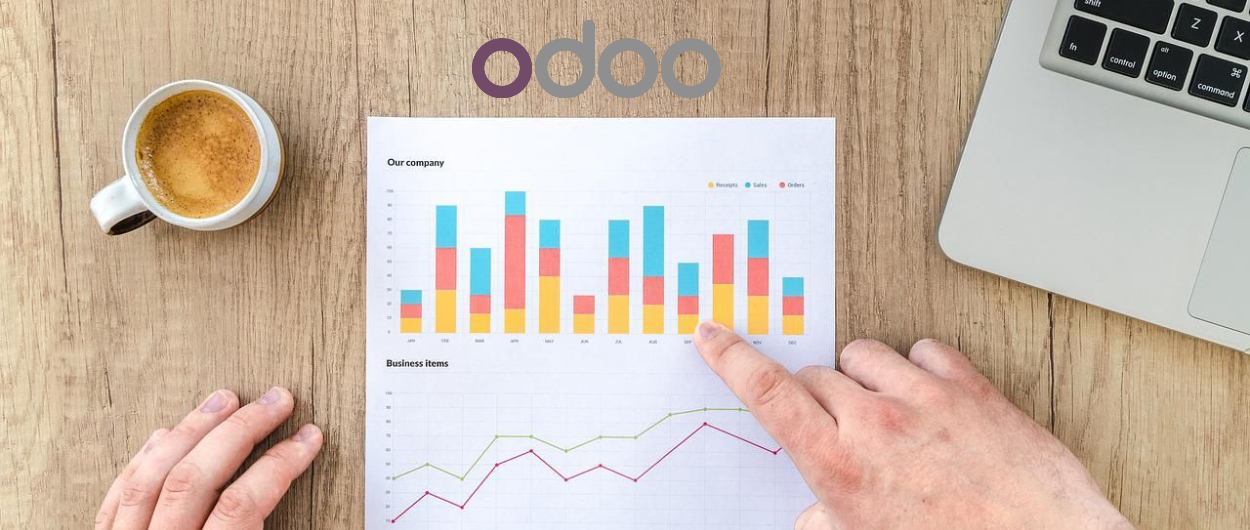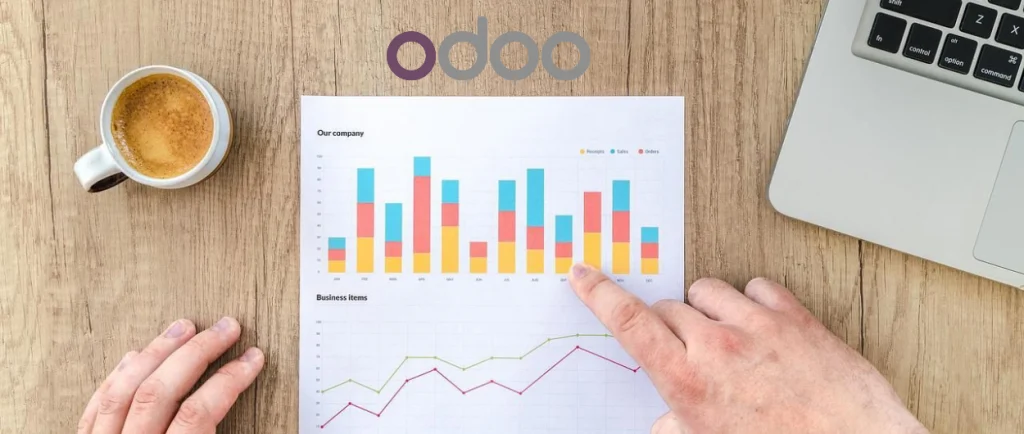 Data analysis has become central to determining the best decision-making. But today, companies need an automated system to organize data at scale. ERP and BI are integrated and can be used for integration to provide user data on a single dashboard, allowing for a better view of millions of data points in a more intuitive way. In addition, forward-thinking businesses want to move away from historical information to predictive models, which has led to the growing demand for ERP integration.
What is Enterprise Resource Planning?
ERP software is a business application that consolidates, centralizes, and automates critical services, including sales, customer support, human resources, and accounting functions. Before ERP software was invented, departments operated basically as separate departments, each with its own software developed to suit its needs. 
While this worked for some time, communicating and collaborating proved challenging. In addition, like in lousy TV shows, the data would get distorted based on its source. ERP software incorporates all these functions into unified databases to create integrated applications.
A Brief Overview of Odoo ERP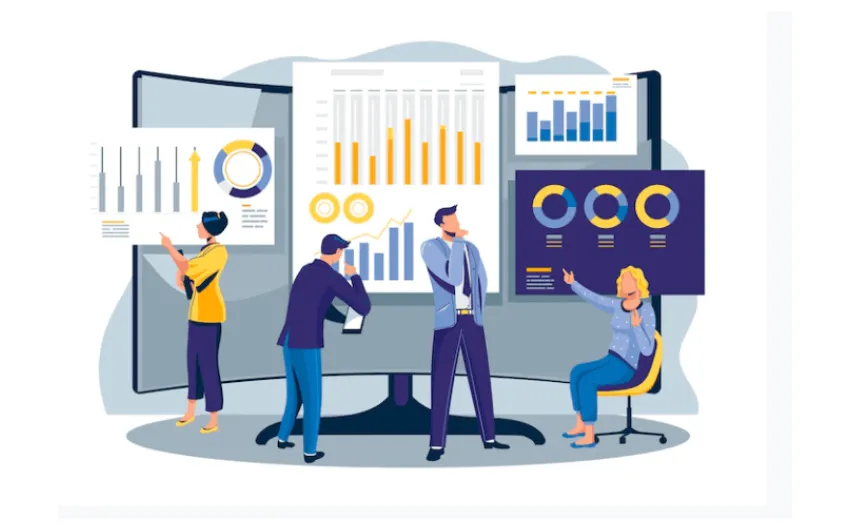 To manage the company's business processes,  Odoo ERP software is employed. Odoo's ERP solution comprises a collection of related business software called Odoo apps. If you're looking for a free version of open-source software, you can get it through SaaS.
Anywhere and from any device, you can access the desktop or cloud-hosted version of Odoo Online in the ERP edition. Apple iOS and Google Android are two examples of mobile operating systems. Only the desktop ERP and CRM versions of Odoo Community are available. Odoo ERP includes a slew of additional capabilities.
What is Business Intelligence (BI)?
Like Odoo ERP systems, business intelligence software helps businesses improve business processes by providing comprehensive insight into business operations. BI has an essential role as an analytically based and tactical approach to market requirements. It enables business operations to perform better and focus on their competitive advantages in determining profitability. BI provides a dashboard report with information about the company's current position and its performance from a centralized repository.
Business Intelligence Tools and Platforms
Business intelligence is a set of tools that aim at discovering and analyzing information from data sources. There are many business intelligence tools for making strategic and tactical decisions using your data. For example, Gartner's Magic Quadrant combines research with industry analysis to provide a broad overview of market competition.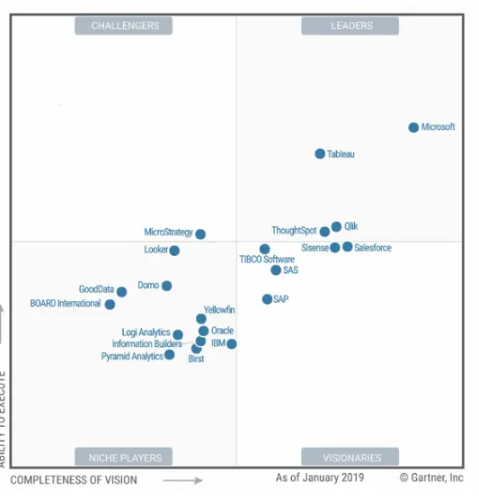 SAS
SAS has the vision to achieve the magic quadrant by 2020. It can provide an informational self-help resource that allows businesses to make better decisions. SAS has many popular predictive analytics features. 
SAS provides Visual Analytics. Visual Analytics is mainly deployed on site but is available in several cloud-based services. According to a Gartner report from 2020, the company has augmented its analytical capabilities over the past year. This also provides automated predictions based on an algorithm's predictions for a definite outcome.
Microsoft PowerBI
It is the best BI software offering a suite of data preparation and visualization for visual analysis augmented with Microsoft PowerBI. It combines data from numerous source sites to create a variety of interactive dashboards and reports that provide complete information and drive business results. 
Have an overwhelming volume of business data?
We're here to make your business data-driven.
In addition, Azure offers Microsoft BI for SaaS and on-premium PowerBI reporting. The new features added to Microsoft BI last year included Decomposition trees, LinkedIn Data Connectivity, and geospatial mapping enhancements to BI.
Tableau
It aims to provide a user-friendly, intuitive exploration tool for businesses. It has been widely used in the enterprise market. It can be used either on the computer or integrated into an Internet server for sharing data between users. In addition, Tableau Online offers a cloud-driven SaaS product range. Tableau for Windows (for anyone)
There are two options when it comes to running Tableau Server (analytics for organizations): Tableau Online and Tableau Server (hosted analytics for organizations).
The Tableau customer report showed Tableau's revenue increased to nearly $900 million in the first half of 2019, with growth in revenue from the first half of 2018 to the first half of 2019.
QlikView
Qlik led the Magic Quadrant in 2019. The software creates graphical visualizations, dashboards, and apps. QlikView has several exciting functions, such as the following: In Gartner's analysis, customers used most of the data in mainly decentralized analytics (71%) and Agile central BI Provisioning (67%) use cases. In August 2018, Qlik acquired Podium Data to expand its data management services. In January 2019, Qlik acquired CrunchData for conversation analysis.
Why is Business Intelligence important in Odoo ERP?
BI and E-commerce software can benefit from each other and provide more flexibility than one another. Odoo ERP systems help analyze data and eliminate silos between essential functions such as financial accounting, human resources, operations, and sales. BI uses the Odoo ERP data that is extracted from the operations to provide business insight that will help them meet their objectives. 
Take an example of grocery retailers needing to continually improve inventory and deliveries to reduce costs and prevent spoilage of perishable items. The functionality is not robust enough if large businesses receive vast amounts of data each day. This can mean using a report to make decisions about the results. Similarly, you may have to develop BI software that integrates into Odoo ERP systems to improve productivity. 
Why does your business need both Odoo ERP and BI?
Odoo ERP plays a crucial role in businesses requiring information to be analyzed by multiple business departments. Odoo ERP systems have always done a fantastic job in Identifying efficiency in business processes is one thing, but the challenges of remaining competitive today call for a much more sophisticated and efficient solution. 
Bring in information technology or BI. Combining Odoo ERP and BI enhances business agility, supports leaders in controlling operations, and guides business growth.
How can Odoo ERP assist your BI?
It's possible to combine Odoo ERP and business intelligence systems for better performance of your firm. For example, it is possible to organize the information in Odoo ERP software so that BI software can analyze the data and display it in a visually helpful form. BI is essential for BI to work fully, and a few Odoo ERP systems even feature this feature.
BI enhances Odoo ERP systems primarily through data processing and provides an integrated visual analysis for decision-making within organizations. The advantages of Odoo ERP-BI integration are summarized in this table. Business intelligence can be incorporated into your Odoo ERP systems to gain insights directly within your systems. Customization: Although each company has its own specific goals and aims, each team has its own data-analysis mandates.
Real-Time Look At The Data
BI is integrated into the Odoo ERP system so the manager can see the data in real-time, which eases the management decision-making process. This information can aid in the analysis of long-range process improvements.
Interactive Dashboard Creation
What is a good lead coming in the next few weeks? What's causing the drop in profits for you? What's the cause of its fall? All of these will be answered. All these questions can be answered by creating an interactive dashboard that is personalized according to user needs. In addition, software features drag-and-drop features that improve operations and costs for your business.
 Customizable Report Generation
In data processing, the production of reports is the first step. Then, it represents the data in various interactivity modes, such as analyzing, sorting, or filtering. Moreover, the user has additional features that allow the customization of the information for better insight.
Cost Reduction
The operation and implementation of the software are costly, and the returns from investment can easily be compensated. Reduce the cost of obtaining information from the public, developing and programming the information systems, and IT training.
Increased Employee Time
Where businesses used to employ dedicated staff dedicated primarily to data analysis, BI generates precise reports without a single input— this will free your team to do other crucial tasks.
 Predictive and Prescriptive Analytics
Odoo ERP systems with BI functionalities provide a robust historical analysis tool. In addition, BI provides analytical capabilities and predictive analysis in a wide variety of industries.
Moving Beyond Elementary Reporting
Report functions may affect the business in other areas – BI software can transform it. The underlying concept of Odoo ERP has been designed to provide the user with a more accessible environment for manipulating information when the information is required. 
BI The software lets users import data from the chart to Microsoft Excel. The combination of Odoo ERP and BI will enable users to copy graphs and charts to Powerpoint presentations and refresh them in real-time.
 Accurate Reporting
Data analyses automate data processing to reduce human errors and potential disasters. This also eliminates multiple reporting issues and multiple problems.
Obtain Insights from Legacy Data
BI software is capable of much more than just processing information. This service provides insights into your business and analyzes data to identify problems. Similarly, you can look at your current sales figures to determine if the sales number fluctuates during a specific time period. If this data were moved into your new Odoo ERP system, you could easily access the data using the available BI tools.
The Limits of Odoo ERP Alone
Although most Odoo ERP systems can capture the details of all business processes and transactions, a variety of techniques don't offer the capacity to turn that data into insights for the customer. Modern organizations need software solutions that can process vast volumes of data in logical ways, which companies can then use for business analysis. 
BI is here to assist. Business intelligence software analyzes the information generated by a business and translates it into customizable reports.
Examples of Odoo ERP with Business Intelligence
All businesses benefit from Odoo ERP/BI integrated services from Odoo ERP and BIS. For example, retailers may change inventory or marketing. strategies if they move to e-commerce. B2B technology companies We are able to understand more clearly how marketing drives revenue at each phase. The list continues. 
The benefit also crosses the role. CFOs are engaged in activities aimed at improving business performance, customer experiences, and products. BI dashboards allow a company's line-of-business executives to be part of the decision-making process in boardrooms about investments.
Conclusion 
There's no disputing that business intelligence (BI) and data analytics are helping companies stay relevant and stay ahead of the competition by enhancing decision-making. BI solutions let you examine your consumers' preferences and purchasing habits.
To help companies of all sizes and in a wide range of industries, Brainvire offers turnkey Odoo ERP consulting and implementation services. To achieve the best results, we use our in-depth knowledge of Odoo ERP to craft effective strategies.