Magento 1 was a big hit in the new era of the multi vendor marketplace. It gave users a facility to create their own store and manage it like their own. But like any other software, it also had some drawbacks. Thus Magento 2 development went on the floor.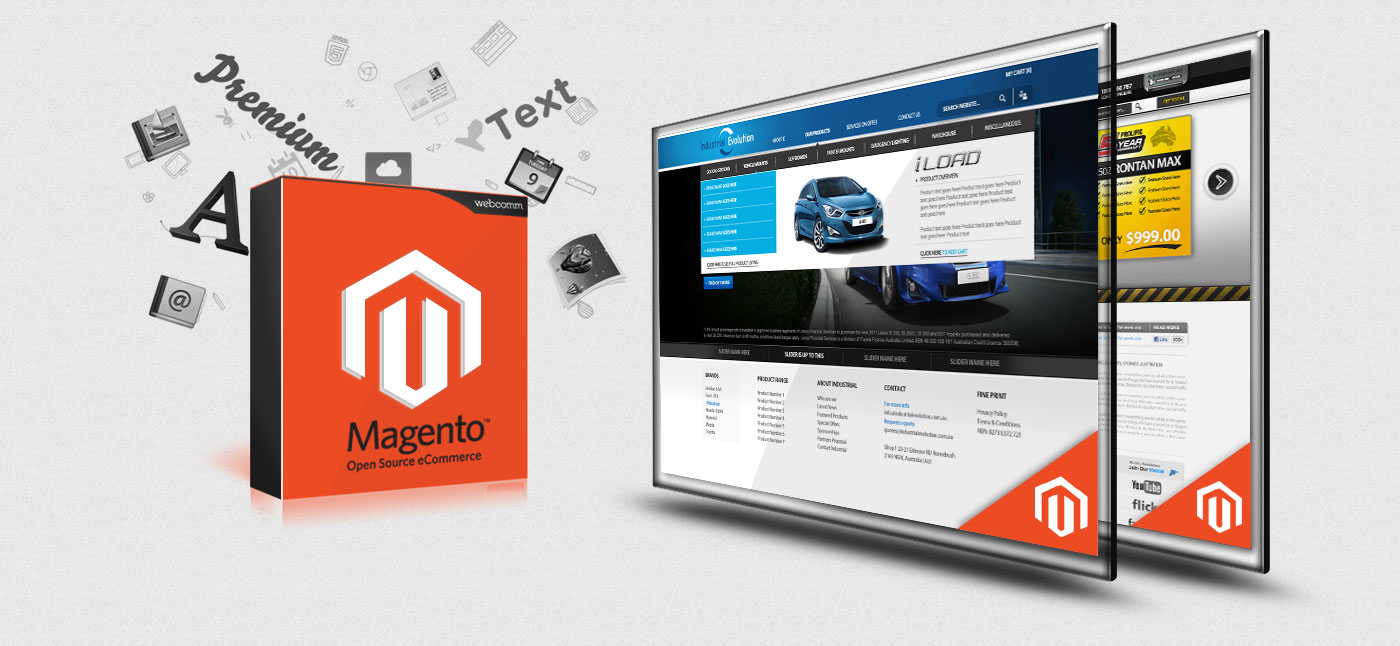 Let's take a look at what features have Magento 2 an edge over it's predecessor.
Benefits of Magento 2 development over Magento 1
Scalability and performance
Magento 1 was able to process 100 to 150 thousands orders per hour. Whereas magento 2's capacity is between 250 and 300 thousand per hour. It is 117% increase in scalability and performance.
Pages access rate- speed
Homepage – Magento 1 takes 2.25 seconds and Magento 2 opens the home page in 1.06 seconds.
Simple product – Magento 1 takes 2.40 seconds and Magento takes 1.24 seconds.
Configurable product – Magento 1 takes 2.47 seconds and Magento 2 takes 1.32 seconds.
Category page – Magento 1 takes 2.54 seconds and Magento 2 takes 1.26 seconds.
CMS - Magento 1 takes 2.23 seconds and Magento 2 takes 0.99 seconds.
Customer checkout -Magento 1 takes 8.22 seconds and Magento 2 takes 5.99 seconds.
Guest checkout - Magento 1 takes 6.5 seconds and Magento 2 takes 4.0 seconds.
Integrations
Some payment gateways like PayPal and Brain tree are integrated into Magento 2 development. Any Magento user likes to use them in their business. So business becomes much easier here.
Improved Admin Interface
Admin can customize his/her admin panel to work seamlessly. Product creation is 4 times faster now. It includes drag and drop facility too. So one doesn't have to have the knowledge of coding for the beautiful GUI. Admin panel is improved in a way that managing orders, customers or product has also become very easy now.Admin panel is supported with touch screen feature also.
Mobile friendly
Nowadays, more and more customers do online shopping through their phones or tablets. In order to sustain in the business, e-commerce solution has to be mobile responsive. Magento 2 provides this with much improved mobile responsiveness. Magento 2 has come with SEO friendliness, easy checkouts, and integrated videos.
E-commerce and Magento 2 courses
E-commerce is everywhere now and opting for Magento 2 ecommerce development is surely a good idea. Magento 2 provides good courses:
(1) Magento 2 store management:
Magento store owners, merchants, business managers can opt for this. They will learn about
Creation and management of products, category, customer accounts, and groups.
Payment and shipping methods as well as email reporting and other reports.
Creation of orders, shipment, bills or memos.
Promotions, offers or schemes.
(1) Fundamentals of Magento 2 development
It is for those who want to be aMagento 2 developer.It includes some concepts like preparation and configuration, request flow, rendering, database, service contracts and admin HTML.After the course, one would be able to
Set up basic and configuration modules.
Use plugins, interceptors, and observations.
Set GUIs and define operations.
Write a code for creating custom controllers.
Override controller's methods.
(2) Responsive web design
Front end developers are the ones who would opt for this course. This course enables them to design the responsive websites and inbuilt themes. It enables the developer regarding
Principles of web design in Magento 2 and usability of each design.
Support of resources in the area of responsive website design.
From the inbuilt themes, creating customized theme and theme with some custom modifications.
The better ability of specific files' creation, modification or deletion.
(3) Principles of theming in Mgento 2
It is a course to introduce Magento 1 the ming principles platform to magento 2 front end developers. In includes concepts like files, process, CSS, styles, .less files comparison and deployment, XML, blocks, and templates.They will be able to
Know fundamentals of the templating system, working with Magento themes and components.
Understand the concepts of layouts, page templates, and block templates.
Customization of the appearance of features on websites and its click ability.
Magento 2 Market Share
Magento market in increasing rapidly. Its stake in the global market is this:
- US Magento market covers 48.86% of a global market. It is a huge cover.
- On the second number, there is the UK with 13.74%.
- Then comes Germany (7.02%), Netherlands (6.43%), Australia (5.04%) and Canada (2.78%)
Successful Magento 2 stores
AudioAdvice –they are in the solution of high-end audio technology. With magento2 development, they are successfully growing in the market.
Structube–they are in the area of furniture and now successfully expanded the business in commerce.
QuestMark -It is a division of Centi Mark Corporation in North America. They take contracts for roofing and flooring. Now they offer their e-commerce solution with the help of Magento.
3D Crystal Mall – This is leading and the largest manufacturer of 3D crystals that are laser etched. They produce highest quality customized crystals for customers. The website for this has been made using Magento 2.0 community edition.
BSNSports -They are the largest distributor of sportswear in the US. For sports apparel and sports instruments selling online, they opted for Magento.
SH- School Health - They are in supplement of health products, sports medicine equipment, childhood products and child's special need products. They provide in 133,700 schools in North America and now they have become digital with Magento.
BookPal–It is 2014 Webby Award honoree. They cater unique requirements of corporate and education accounts. Here magento 2 is taking them forward with tremendous success.
Last words,
Magento 2 has come with many enhancements and improvements over magento 1. Depending on the requirements of your business, one can decide to migrate from magento 1 to magento 2.