WordPress seems to have gained a lot of ground, but where eCommerce development is concerned Magento bags the most popular CMS title! Some of the most popular ecommerce sites and big brands of today use Magento to power their online stores. Samsung, Nestle, Nike and Lenovo are amongst the top brands powered by Magento. Magento dominates the ecommerce space and provides users with so much of flexibility that more and more businesses are turning towards this CMS for their online ventures.
Magento is Open Source
Magento comes in two different editions. The Magento Community Edition and Magento Enterprise Edition. The community edition is completely free. The enterprise edition however comes at a cost. The source code however for both the editions is available for modification and customization for any skilled Magento developers to build on and modify.
This makes Magento very flexible and customizable. Magento development has hence been a flourishing industry in the past few years.
Community Support
Magento enjoys a strong community support and developers all over the world help make this software more and more feature rich and robust too. Magento enthusiasts work continuously to make this software more secure and optimized for high performance as technology changes.
Best suited for E commerce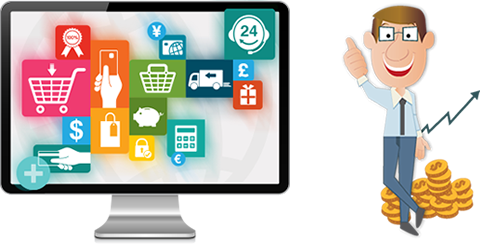 Although WordPress, Drupal and other content management systems can be modified to look like an eCommerce website, Magento development services top all of them in features and flexibility. It's especially built for eCommerce. In order to put up a fully functional eCommerce store, Magento could be your best bet.
Scalable Solutions from Magento
As your business grows, Magento has the capability to scale. To be able to add relevant new features without disrupting the entire system. You'll be surprised how much you can customize with Magento. Some with ready extension, or hire Magento developers to create custom extensions as per your feature requirements.
Performance

If you are looking for high performance, Magento is the right option. Well, over all it's just better than the rest. If you are looking for more, Magento also allows you to configure a few parameters to fine tune your website's performance. It include high end caching techniques such as Varnish and other DB optimizations that help improve performance of your website.
Multiple Stores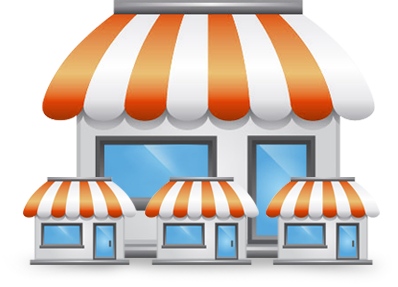 Magento allows store owners to build multiple stores using a single Magento installation. This means that you can manage your store's billing, product updates, inventory, customer records etc. from a single admin panel.
Flexible solutions from Magento
Magento is highly flexible, you can mold it to suit any kind of store. Well, if the built in features do not suffice, you always have an option to create extensions and get the features you require.
Integration with third party software and solutions
A multitude of third party services are supported with Magento. This means that you can integrate external payment gateways and database apps or shipping methods/ shipment tracking method etc.
SEO Friendly
Magento has SEO features that are more than enough to support all your marketing strategies. Pre loaded with the most appealing SEO features, Magento ensures that you have enough options for URLs, sitemaps, meta tags, descriptions, keywords etc.
Mobile Friendly
Magento could be made Mobile friendly easily. Well, with the new releases of Magento CE 1.9 and Magento EE 1.14, Magento now supports responsive design by default!
Well, if you are venturing out in the ecommerce space, Magento could be your best bet!