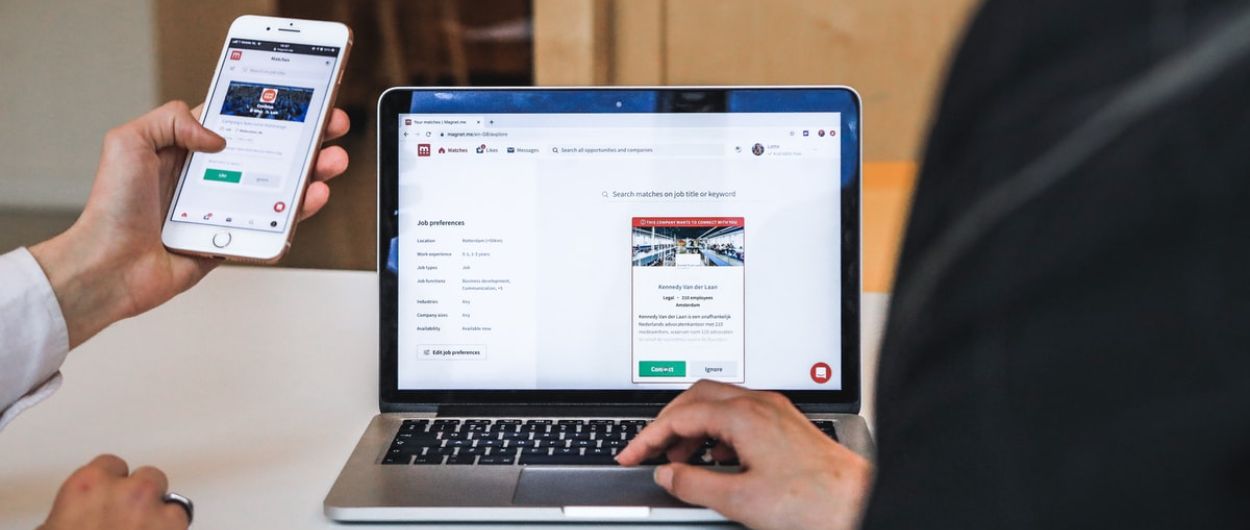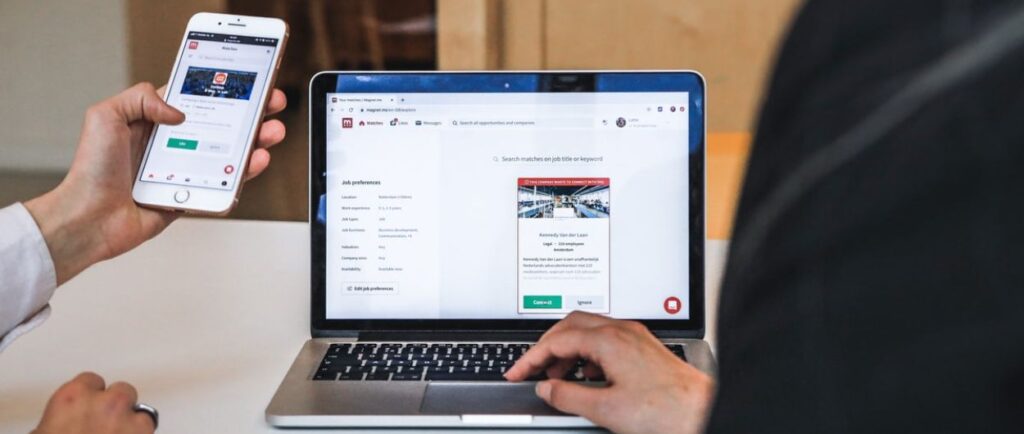 The majority of people worldwide use their phones to browse the internet and depend upon smartphones for a number of tasks. This rise in mobile browsing has led many website owners to convert their sites into app. 
This mobile app has become an integral part of different industries enabling businesses to grow to the next level. Some of the largest global brands recognized the importance of mobile apps and chose that the site was turned into PWA. Some examples include Airbnb, Google Docs, and Starbucks. As a result, it's helped increase revenues as the company has gained wider audiences.
| According to Statista, revenue from mobile apps is predicted to reach $935 billion by 2020.|
This data shows that consumer loyalty is much higher on a mobile device than on a desktop. It is easy to reach customers through mobile apps and build trust for your brand.
How Does A Mobile App Perform Better Than A Website?
Most website traffic comes via smartphones; therefore, a responsive web design should be adopted. Responsible websites must have an easily and securely accessible interface for all mobiles. The benefits are easy navigation, adaptive resolution, intuitive navigation, a wider reach, and more. The mobile app is more responsive than responsive websites and thus provides better performance. It also works without Internet connections, thereby improving engagement using push notifications.
Here are 6 Reasons to Turn a Website into an App.
Enhance Your Mobile User Experience
We already see how app development meets user expectations today. How does that happen? It's because apps offer more of a user experience than websites. Conversion to mobile apps can improve mobile UX significantly. Think about typical experiences when a user visits their web page:
The users should remember the brand or have a specific requirement to see the brand in person.
The next time the user enters the URL, wait until the website loads and finally reaches its destination.
They must deal with confusing navigation and distracting tabs when they get in there.
Push Notifications
Push notification is the most significant advantage when using websites as apps. Although you can push notifications on websites, this is limited. It is impossible to send them to iOs, but it requires many additional permissions and hoops. A mobile app can notify all users that it exists regardless of their operating system. When you convert websites into apps, you can use push notification channels as an effective way of communication. You may alert the user to new content, promote specials, or add specific updates such as incoming deliveries, friend requests, or announcements.
Meet Modern User Expectations
It seems that the Smartphone revolution is over. 
The smartphone market has almost doubled in a quarter since 2015, reaching more than 3.8 billion by 2020. Smartphones are expected to be worth more than $4.43 billion in 2022. 
This growth of smartphones also led to the rapid increase of the mobile web. Americans have been on their smartphones for less than half as long in the last decade. In 2018, that number grew to 36.2 days, the Mary Meeker Report reported. Desktop usage of computers decreased slowly.
Build More Loyalty And Engagement
Another reason for making apps on websites is app loyalty. It's because he improved the user experience above. Visiting the App Store is merely one act of loyalty. Users do this to prove they have the biggest supporters or potential—20% user base, who drives 20% engagement and revenue. The mobile application allows users to access their content via an icon at home, an intimate, enclosed experience.
App Store Presence
An app store presence alone provides an advantage. GooglePlay and AppStore are also great ways to create a new customer/client acquisition channel for you. People can search apps and websites for things they want and solutions for a particular problem, much like they can search Google on their phones and tablets. When we turn our websites and apps into apps, we give ourselves to pause in their eyes.
Apps Can Be A Crucial Source Of Revenue
If you turn websites into smartphones, you create potential revenue sources. You can monetize your application by displaying in-app ads, sales on the web, subscriptions, or in-app purchases.
Factors To Consider When Converting Websites To Mobile Apps
Many software programs can convert websites to apps on Android or iPhone. However, these services cannot guarantee excellent user experiences. It's best to develop a native app from scratch instead of turning on an outside website builder. In this context app, developers must prepare and work with time. When designing an app, you probably don't understand why. Here are some of the factors to look for when building an App.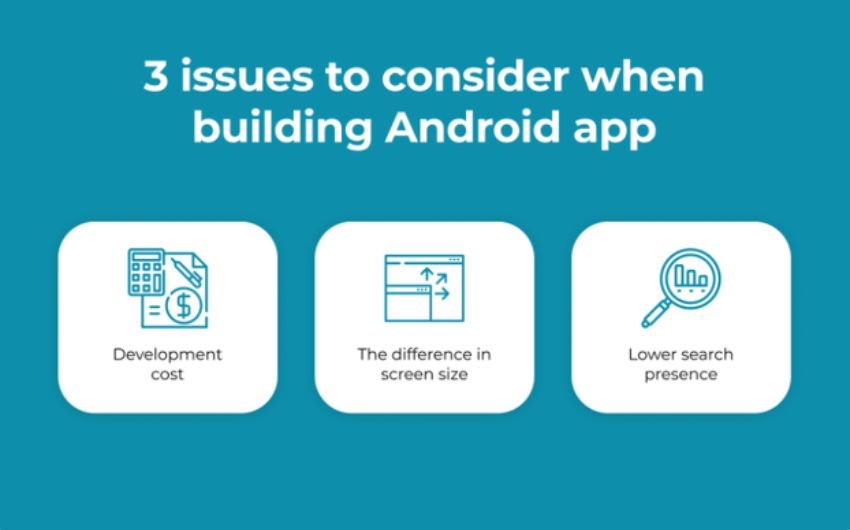 Development Costs
Using a mobile app is different from having a website using a free build tool such as an app building tool. Typically, you need a team of developers. Therefore, it is advisable to build native apps. It would, however, be more effective if the initial investment in the process was more than worth it. We'll cover pricing in the second part: if you want to build a mobile app with millions of resources, you will want to know how much it will cost before coding.
Screen Size
Mobile is a market for several devices, which include several smartphones. Therefore, when designing the UI/UI, a user considers the various display sizes and ensures that the image and the button are perfectly compatible. Pro Tip: to eliminate problems, you should consult a qualified UI developer.
Search Presence
When you're ready to convert your website into an app, don't forget about the importance of branding. As much as Google might help by adding "app packs" on search results pages (which means they'll show up alongside apps), it's important that users download and install yours too because not all phones support this type of technology- if we want people using our product than what better way than appealing directly?
How To Convert A Website Into Mobile App?
Apps You Can Convert Your Website Into
It can be done by using a combination of three methods. You'll be able to choose from three options.
Before you begin developing an app, keep in mind that not every website necessitates using a mobile app. For example, you may not need an app to improve your client experience if your website is mobile-friendly and receives a lot of traffic. In such a situation, a mobile app can be extra work that doesn't generate much revenue if more users choose your website instead.
Analyze your website based on the following questions and see what value an app can add to your business. 
Is my website mobile-friendly?
Is it possible to make my website mobile-friendly quickly?
Is it possible for my website to perform all of my app's functions?
Are the majority of my site's visitors using a desktop browser?
Is there a mobile app available from my competitors?
Design A Feature Set For Your App
The features you choose for your app will affect its functionality and cost. Before going any further, consider what information or services each feature must provide to be helpful in the mobile marketplace- this way, there's no guesswork involved when building out software.
By coming up with a vetted list of features, you'll be able to create an attainable vision for your app and ensure everyone is valuable. This way, it won't end up being just another flashy extra but rather a useful something in the lives that many people can rely on.
Hiring An App Development Team 
An app developer can be hired to design and build an app tailored to your business's specific needs. Hiring a development team for app development may seem like the best option because it takes care of all aspects of building and designing an app – from UI/UX design to creating graphics, coding, user acquisition marketing strategy, etc.
These days, there are two possibilities: recruit an in-house team or work with a reputable vendor. Both options have advantages and disadvantages. An in-house team is generally more expensive. You need to take care of rent, hardware, software, taxes, vacations, and other expenses. On the other hand, in-house development allows you to entirely manage the development process and create an app that is suited to your unique needs.
Hiring developers from all over the world means you get variety in your workforce and reduced costs. But there are still some downsides to outsourcing–you can't oversee every aspect of development, so it requires trust that these people will do what they're supposed to without screwing anything up or costing more than necessary. 
By creating a meeting scheduled between you and your developers, the project will be on track. In addition, you can make changes during the development process so that an app looks nothing like its original blueprint after waiting for weeks or even months to have it built this way.
Bring your ideas to life with smart and effective apps 
Collaborate with our team today
Start Crunching Numbers
Once your feature list is finalized, estimate the development cost. The cost of developing an app can vary depending on its complexity. A study found that simple apps cost anywhere between $38,000 and 91K to make, while more complex ones come in at a whopping price tag upwards from there. 
Pricing mobile app development can be tricky. You have to consider how many features your project will require, the type of device it's going on (iOs or Android), who you're working with, and their experience level in this area as well! 
All these variables play a role when priced out, so make sure I consider them and what my team wants before figuring anything else like timelines for completion, etc. If things start getting too high-strung, then maybe we should focus more heavily upon essential tasks rather than adding extra bells & whistles later down the line.
Create A User-Friendly UX Design 
Building a website is cheaper and easier than developing an app. If you want to maximize your chances of success, make sure that the user experience on both platforms matches up as closely as possible by paying attention not only what content appears where but also how quickly everything loads–especially critical actions like registration or log in which should happen almost instantly when performing them through mobile devices.
In today's world, we live with its ever-demanding consumers who have grown accustomed – if not expectant –to fast-paced interactions from all corners around.
Test And Run The App
Testing is essential, but tweaking those few places where things could go wrong if left unchecked. Testing your app before submitting it will allow you to fine-tune the features and fix any glitches or flaws for a perfect user experience.
Having a bug tracker or logging system in place will help your team retain customers and save time from answering questions about issues with their mobile app. Even if you can't fix all the flaws before uploading it, IT professionals know there might be problems, so they prepare beforehand by addressing common inquiries first.
Submit Your App To The App Store 
After converting your app from an online store into a web store, your application must be submitted to app stores for approval. The Android App Store and the Apple App Store require the same measure of time each time you submit a request. Therefore, your application should also be downloaded to the appropriate application store after your consent.
Types Of Mobile Applications In Which A Website Can Be Converted 
Hybrid Apps
Hybrid App is a one-person app built on several platforms. This app, therefore, works with several outlets, including iOS, Android, Windows & BlackBerry. In summary, hybrid development is primarily based on native apps and web apps. When designing a hybrid app, it must be compatible with all devices. They are both different in some respects. 
For example, iPhone requires less functionality than Android, and iOS requires less fragmentation. In addition, hybrid apps can utilize various devices such as gyropodiles, cameras, and others. When you decide on using hybrid software, you should choose the hybrid framework.
Progressive Web Apps
Google's latest technology allows smartphones and tablets to add websites or web applications and access these quickly. Nearly every major corporation around the world has developed advanced web applications. Below is an example of the PWA. 
If you want your website converted to a progressive web app, the first step should be adding it to your home screen. It'll help you offline, load faster and give you push notifications. When a mobile browser loads progressive apps, it asks them to add them to their home screen. PWA's can be downloaded on Android phones and tablets.
Flutter – Google's Mobile UI Framework
Google developed Flutter. Flutter released its first version in 2018. This combines the ability to create mobile applications with a single codebase. It primarily relies on Dart, a widely-used programming object-oriented framework for web applications. 
It also contains software development kits with an interface widgets library. UI Libraries have several features for creating simple, intuitive application software: Flutter allows developers to develop innovative apps that can be used at an affordable rate. 
Native Apps
Native app development allows creating apps to support multiple operating systems like iPhones, iPods, Windows, and Blackberry. However, the application built using the native development methodology is limited by the operating system and is designed for the same purpose. 
For example, a developer can be found here to develop or convert a web application to Android. They'd understand Java. They will handle all things, including development, testing, and deployment. On the other hand, if you're looking to make a website into an iPhone application, you may have to contact iPhone app creators.
React Native
React Native can help develop websites using React. J. S. This framework has become the leading framework for developing hybrid applications. In addition, it can be migrated quickly / efficiently via React Native. In the end, it will be utilized with an app using a smartphone's native software component. 
Facebook and Instagram are some popular mobile apps built in the Native React framework. Now we will review its advantages and disadvantages. react native services has its own pros. cons of Adaptive Native Performance compared to web pages displayed in browsers.
Ionic
Ionic is a free-to-use software platform for mobile apps developed using hybrid devices. It can develop hybrid applications with HTML, CSS Script, and JavaScript using only one codebase. Ionic was created using Apache Cordova and AngularJS. Ionic has developed many UI components to help users build attractive apps. Ionic requires Cordova and Phonegap for its efficient operation. Ionic Developments can help you make your website quickly and easily.
Conclusion
An attractive app could function productively without regard to stage type. Ultimately, it must offer value, offer cost-effective solutions and comfort. These attributes combined will ensure your application will be an effective channel for your company. The creation of such software involves incredible discipline and skill. There is no way of leaving it is going to work perfectly. This duty doesn't only come when converting websites to apps.